13 November 2017 | Singlefile Wines Blog | Tash McCarthy
Singlefile's Sparkling Story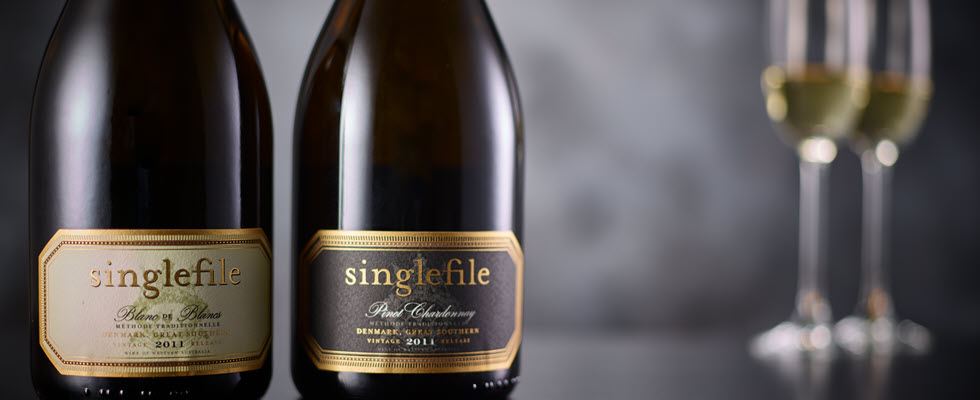 Sparkling wine – that beguiling drop that never ceases to thrill its imbibers. Sparkling is precious to us at Singlefile. We place an acute focus on crafting the most pristine, singular and expressive sparkling with a style and sophistication that reflects our intention to pursue excellence in all our winemaking endeavours.
A kaleidoscope of sparkling wines are crafted all over the world, with varying nuances colouring the hue, the taste, the bead, the complexity and the mouthfeel. In our opinion, the evolution of these characteristics comes down to two singular elements: the grapes' provenance and the winemaker's intervention.
For Singlefile, the fruition of our very first sparkling wine began when two tonnes of Chardonnay grapes were hand harvested on 28 February 2010. These grapes grew on Singlefile's own Denmark estate in the Great Southern region of Western Australia, and were subsequently crafted into our 2010 Blanc de Blancs sparkling, made exclusively of Chardonnay.
Read more about how Singlefile's very first Sparkling wine, the 2010 Blanc de Blancs, came to life in Viv Snowden's words right here.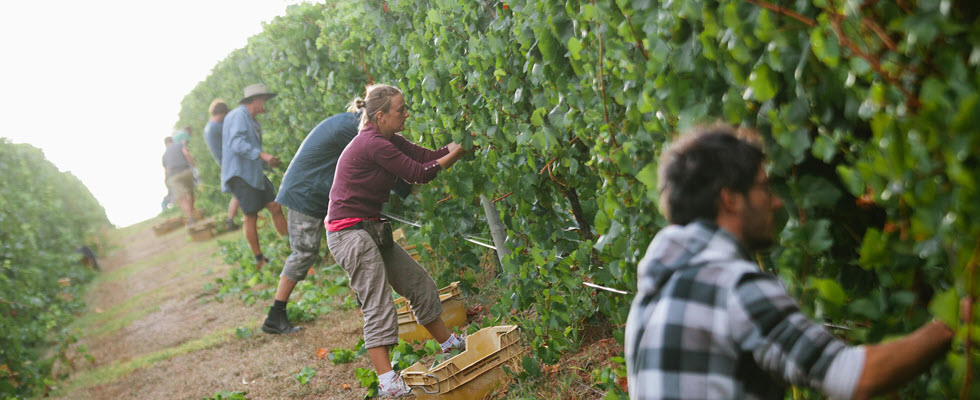 So what is a blanc de blancs you ask?
Blanc de blancs is a French term that translates to "white from whites". If a Champagne or sparkling wine is stamped with this phrase, the wine has been made exclusively from Chardonnay. Most Champagnes, or sparkling wines, are a blend of Pinot Noir, Pinot Meunier and Chardonnay but the rarer expressions made purely from Chardonnay are often decreed the finest, most delicate sparklings of them all.
Blanc de blancs sparkling wines are especially significant to Singlefile, as our viticultural endeavours and winemaking success lie with the Chardonnay variety as it thrives on our home turf in Great Southern's Denmark.
So how is our blanc de blancs made? This is where winemaking intervention comes to the fore. Patrick Corbett follows the traditional French method, which is strictly respected in the Champagne region of France and all European regions that produce wines with a designation of Crémant or Cava. Other wines that are labelled méthode classique or fermented in this bottle have also been produced using the traditional French method.
This technique sees the wine fermented once in the barrel, then the wine undergoes a second fermentation in the bottle after the addition of yeast, nutrients for the yeast and sugar (known as tirage). During the second fermentation, the yeast produces a solid called lees. Singlefile's wines sit on lees for up to six years. How does the fact that our wines are left on lees for so many years impact the wine? The yeast lees go through a chemical process called autolysis, in which the yeast cells break down, generating a richer mouthfeel and texture (weight) in the sparkling wine. The wonderful alchemy of this second fermentation results in a vibrant sparkling wine.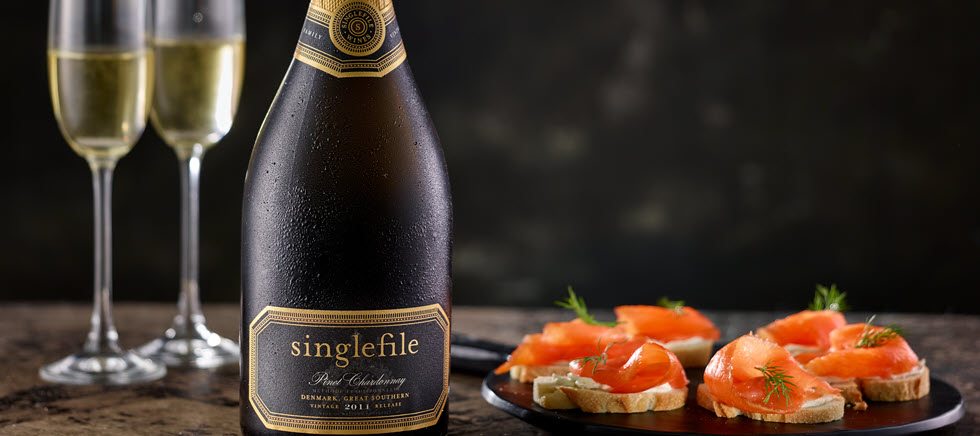 Singlefile has recently expanded its Limited Release Collection by producing its second sparkling wine. The inaugural 2011 Limited Release Singlefile Denmark Pinot Chardonnay is produced from Chardonnay grapes from Denmark and Pinot Noir grapes from Pemberton.
After six years on lees and with a low dosage, this complex wine has an approachable soft, creamy-lemon texture and alluring toasted brioche and strawberry nuances. A wine of elegance and balance, it's underlined by refined acidity, which lingers on an impressively persistent finish. This wine has the strength to be paired with heavier-flavoured dishes such as truffle risotto and fried chicken.
The other current release in Singlefile's range is the big sister of the foundational 2010 Blanc de Blancs. The Limited Release 2011 Blanc de Blancs drinks beautifully on its own but it also teams nicely with a wide variety of fare, from apéritif-style dishes such as lemon-drizzled oysters, to all kinds of fuller-bodied cuisines and foods, such as luscious triple cream Brie.
It's wonderful to showcase the breadth of our varieties and regional distinctions in two very different sparkling wines.
So in Patrick's opinion, what stands these two sparkling wines apart? "The Chardonnay-based sparkling is tighter and focused, while the Pinot Chardonnay blend has more textural weight and complexity."
And how does the fruit's terroir influence the final wines? According to Patrick, "Wine is all about terroir. It forms the basis of the wine profile. No two vineyards are the same and therefore all grapes differ, even when they hail from the same vineyard or sections of a block."
Singlefile's two sparkling wines are members of our Limited Release Collection. They are available to wine club members only but until 31 December, access has been opened to all. Head here to purchase a few bottles for the upcoming festive season. Why not try both the Blanc de Blancs and the Pinot Chardonnay to enjoy and compare their unique variations for yourself.