Our Family
Singlefile Wines was co-founded in 2007 by geologists Phil and Viv Snowden, along with their daughter Pam and son-in-law Patrick Corbett. They all had successful careers prior to the establishment of Singlefile, but their pathways became inextricably woven together thanks to their shared love of wine. Patrick and Pam lived in Italy as a young couple, which crystallised their appreciation for exceptional wines. Reuniting with Phil and Viv over summer holidays gave the family an opportunity to discover Old World wine regions together, planting the seed for creating their own winery.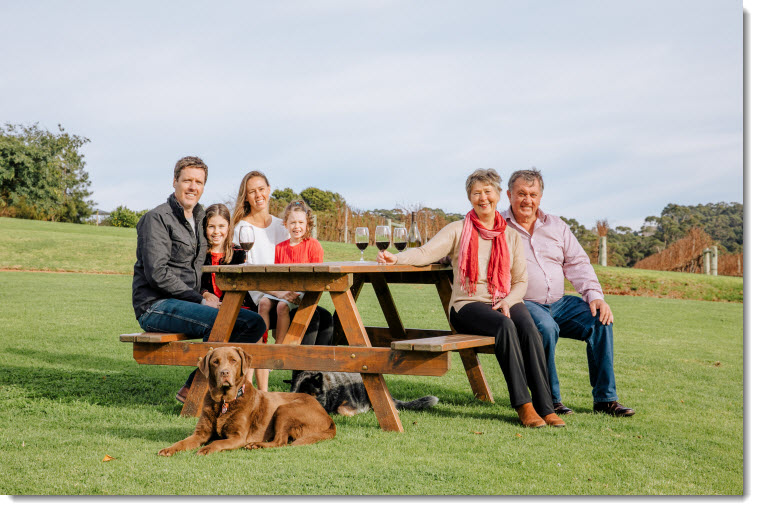 When Phil and Viv sold their successful consultancy, Snowden Mining, in 2004 they went in search of their next venture. Together with Patrick and Pam, they dug deep to learn more about the principal wine regions of Australia, with a goal to uncover the best site for producing outstanding cool-climate wines. Their search took them to Denmark in Western Australia, where they discovered their piece of paradise. Drawing on their unrivalled geological experience, Phil and Viv selected an established vineyard they felt promised the ultimate expression of Denmark's terroir. This property, where the cellar door is now located, became the home of Singlefile and the foundation of its acclaimed Chardonnay wines.
After building the Cellar Door, Patrick and Pam moved their family to the east coast of Australia for a year to build the distribution, working with sommeliers, trade partners and consumers to grow awareness of Singlefile. Phil and Viv worked on refining their viticultural practices and growing the cellar door presence to invite people into their winery home.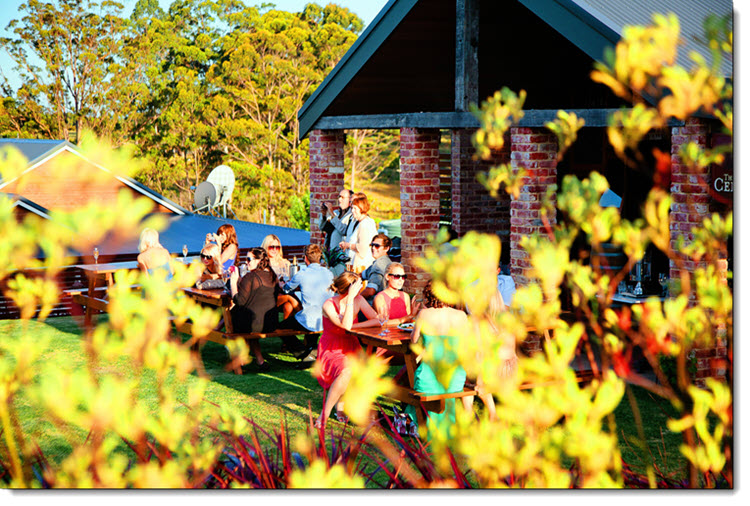 Today Patrick plays a vital role in the production of all Singlefile wines. Pam administers the day-to-day business operations. Phil and Viv live on the Denmark property, keeping a keen eye on the vineyards along with the Cellar Door.
Singlefile has grown from a family affair to a respected winery and this has been primarily due to the outstanding team that is assisting the founders in turning their vision into reality. Singlefile still has a family flavour true to the small boutique framework of its foundation.
Quality always comes first and this outcome has been achieved by a minimal intervention approach in both the vineyard and the winery. Singlefile wines are made as naturally as possible, allowing the nuances of the environment to shine through in the final product.
Singlefile is proud to be widely recognised as one of the finest wineries in the Great Southern region. What drives the entire Singlefile family is the desire to craft wines at the top of their game, manifested in the Latin motto on Singlefile's crest, Semper Superne Nitens – "the pursuit of excellence".