4 July 2017 | Viv Snowden
Why is the truffle so covetable?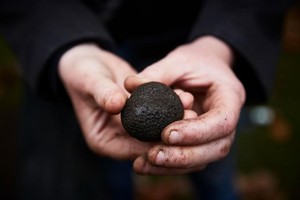 The truffle is one of those highly prestigious products fashioned by Mother Nature – its apprehending aroma and powerful flavour encourage foodies and chefs to fully embrace this golden nugget of the kitchen. But before it makes its way into kitchens, truffles do their best work underground. Unlike their extroverted mushroom cousins that grow above ground, truffles are the retiring type, preferring to mature in the enriched goodness of the earth's fertile soil.
These fungi have evolved to retain their spores inside a protective skin. To add to their curious nature, they grow on the roots of trees. One of the factors to ensure successful truffle production is matching the right fungus to the right tree. Which trees? Particular species are best for truffle growth, including beech, poplar, hazel, birch, pine and oak. Then you need the right animals to dig them up and spread them around.
How do animals detect these underground jewels? In order to unearth this hidden treasure, truffles rely on their strong scent that permeates through the soil when they are ripe in winter to attract animals such as wild pigs and other forest animals. These animals dig up the truffles, eat them and scatter the truffle spores through their droppings so the growth cycle continues.
So what about climate? Fruitful truffle cultivation demands warm summer temperatures and cold winter temperatures. The southern coast of Australia makes the perfect home for truffle growth. The first Australian truffles were harvested in Tasmania in 1999 – since then, the truffle industry has broadened to other locations within Australia and now yields annual production levels of more than 13,000kg, with a burgeoning boutique industry developing.
Humans have been seduced by the truffle's heady aroma and flavour for thousands of years, so, with the help of animals, we hunt and dig them up and enjoy them with an array of delicious gourmet goodies. Wine makes a wonderful partner when consuming truffles in all their pungent glory.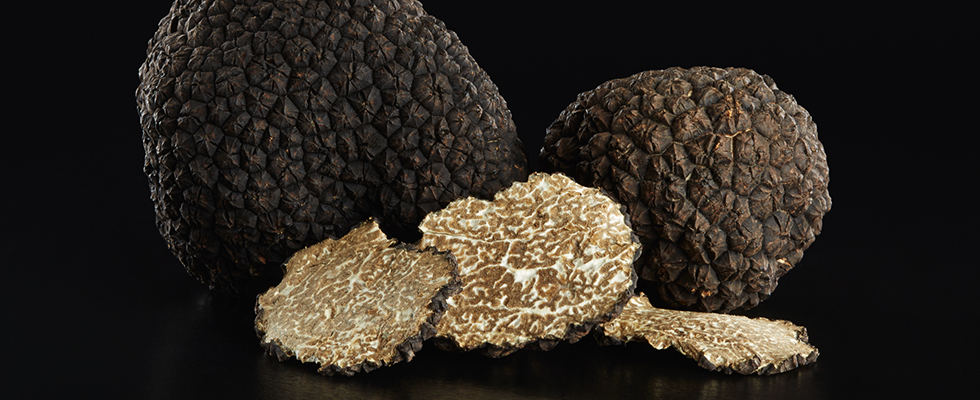 Among other characteristics, the truffle's defining flavour is earthiness (almost like a strong garlic piquancy). So when matching wines to truffles, either find wines that display earthy characters or wines that have strong enough flavours to stand up to those earthy nuances of the truffle – but not too strong as to be overpowering.
Good pairing will also depend on which foods are being integrated into the dish – truffles with a buttery, garlicky, cheesy pasta would work beautifully with Singlefile's Family Reserve Chardonnay, which displays power and intensity as well as finesse and grace. It would also team nicely with Singlefile's Pemberton Fumé Blanc – which is Sauvignon Blanc coloured by partial oak treatment, resulting in an elegant wine with a textural mouthfeel.
When considering red wine, Pinot Noir works kindly with truffle dishes that are more substantial in flavour and consistency. Try Singlefile's Denmark Pinot Noir, which is a perfumed wine with depth and complexity to stand up to the powerful flavours of truffles.
Fancy delving deeper into the world of truffles? If you're in Perth, take advantage of all the wonderful truffle events happening during the season. The Urban List's Truffle Fix listing is a great directory of events for truffle inspiration.