10 October 2016 | Singlefile Wines Blog | Tash McCarthy
What's the difference between Pinot Gris vs Pinot Grigio?
The truth about Pinot Gris and Pinot Grigio? It's simple. The wines you see stamped with these monikers are made from the same grape. No genetic or DNA disparity whatsoever. So why the difference? That's less simple. But let's start with the stylistic interpretations that have evolved in the two countries that call each of these wines their own.
First item to note is that this grape officially falls into the white camp, with its grey-brown-pink skin (hence the name gris, or grey in English) colouring the wines with a slightly pink or bronzed hue, especially those tagged as 'Pinot Gris'.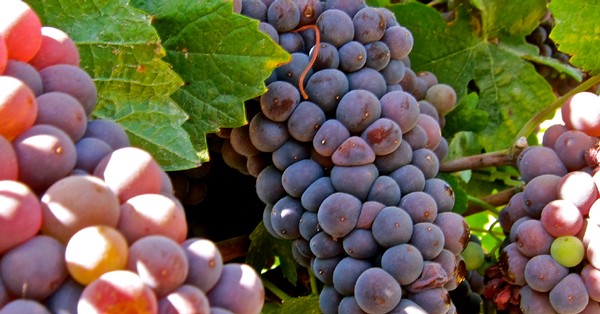 The variety originated in France (from the Burgundian Pinot family), where it's known as Pinot Gris and cultivated largely in Alsace. This style of wine leans towards being a rich, full-bodied expression due to the riper grapes with which it's crafted, and its mouthfeel can display as oily or viscous thanks to the extra sweetness and occasional use of barrel fermentation. Pinot Gris wines make fabulous food wines, teaming well with roast meats, pates and even creamy pastas, and those with a good spice kick marry well with spicy South East Asian dishes.
Across the border, in its Italian home, the same grape variety is known as Pinot Grigio, where it's generally harvested earlier than it is in France and is subsequently made in a much lighter bodied, lower alcohol, dry, crisper style with uncomplicated, lean flavours. Pinot Grigio suits salads, antipasti, seafood, cold meats, crudités – foods that possess less complicated flavours.
Head Down Under and this grape variety is fashioned into both of these Europeans styles, as well as others that head down stylistic roads less travelled. In all its guises, this variety is headed for the stars. According to A.C. Nielsen data, Pinot Gris is the fastest growing wine category at retail level in Austrlaia. No wonder. Its friendly flavours of pear, apple and tropical fruits are backed by a gentle yet firm touch of acidity, merging to make the perfect date at your table, especially when there's food to play with.
But it hasn't always been so popular – winemakers' first attempts to make this variety in Australia were mildly lacklustre, producing bland interpretations of its European cousins. Lately, Aussie winemakers seem to have finally understood what it takes to make interesting styles out of this variety, not to mention our winemaking cousins across the Tasman. New Zealand is home to many wonderful Pinot Gris and Grigios.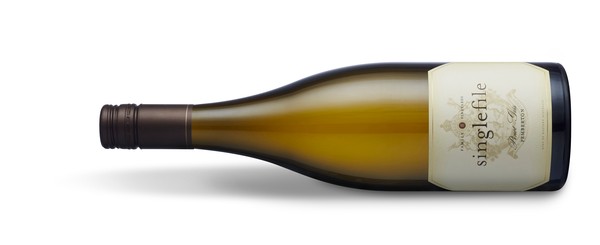 Singlefile has put its hat into the Pinot Gris ring with its Single Vineyard expression made with fruit from Western Australia's Pemberton region. It comes with the trademark Alsatian characteristics – a slight pink blush, pear on the nose and texture on the rich palate. Its Pemberton Provenance can be thanked for its mouth-watering acidity.
Keen to try it? Head here for a great deal on a case. And what about Pinot Grigio in Australia? It's produced in far less quantities than its French sister but there are some fine examples all over the country. We love All Saints Estate Pinot Grigio and Pizzini White Fields Pinot Grigio from the King Valley.