15 June 2017 | Patrick Corbett
What is Terroir Anyway?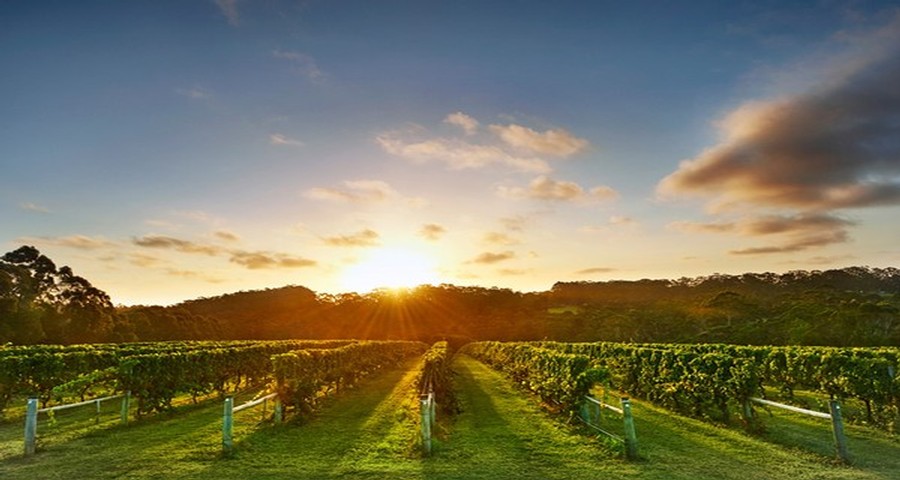 So let's start with the word itself. It's a French word with no exact equivalent in the English language. Its definition defies translation because its meaning embodies many considerations. So what are they? To borrow a quote referenced by wine writer James Halliday, "terroir" was explained succinctly by former proprietor of famed French winery Château Cos d'Estournel as:
"The very French notion of terroir looks at all the natural conditions which influence the biology of the vinestock and thus the composition of the grape itself. The terroir is the coming together of the climate, the soil, and the landscape. It is the combination of an infinite number of factors: temperatures by night and by day, rainfall distribution, hours of sunlight, slope and drainage, to name but a few. All these factors react with each other to form, in each part of the vineyard, what French wine growers call a terroir."
Since winemaking took off in France centuries ago, the French began to claim ownership of the concept of terroir as a way of describing the distinctions of a place that influence the wine crafted from that region's grapes. These winemakers keenly observed the differences in wines from different regions, vineyards, and even more specifically from different sections within vineyard plantings, and how those variances affected the final wine.
So were the French the first to grasp this idea of terroir? Absolutely not. Historically, the world's earliest winemaking groups, including the Ancient Greeks and Benedictine monks, saw the value in acknowledging the regions from which the grapes came, stamping amphorae with the seal of the region and building reputations among flourishing winemaking areas.
In fact, some of the boundaries that exist today as Grand Cru vineyards in Burgundy were first established centuries ago by members of the Benedictine and Cistercian monks. France's current Appellation d'Origine Contrôlée (AOC) system is informed by the various terroir that exist all over the country. This classification postulates that the land from which the grapes are grown yields a singular quality that can only be identified at that growing site.
So does Singlefile's Great Southern region have a terroir of its own? Patrick Corbett believes so: "Each sub-region has its own terroir," he explains. "The Great Southern region encompasses a very large area of land that includes coastal regions and inland regions. Thus climate, soil, terrain and micro-organisms are all very different."
So what are the most obvious signs of terroir in each of these regional areas? Patrick provides a snapshot of each of these Great Southern sub-regions:

Frankland River – this is the most northerly inland of the Great Southern region with gravelly marri loam soils. The reds from this area tend to "bigger" and more fruit driven.
Denmark – this area receives high levels of rainfall and boasts rich, fertile soils. The early ripening varieties benefit from these conditions with higher natural acidity balanced by fruit.
Pemberton – its high rainfall levels are similar to those of Denmark, with more valleys creating mini-microclimates. (Pemberton is not part of the Great Southern region – it's a region in its own right but sits close to the western border of the Great Southern.)
Mount Barker – this region sits right in the middle of the Great Southern and therefore combines both inland features and coastal influences.
Porongurup – its rich granite soils and mountainous terrain creates a rainfall moderating effect, and as a result, Rieslings show minerality.
So in Patrick's mind, how important is terroir or the context of the environmental factors in the final wine? "They are everything. Great wine can only come from great beginnings – without high-quality grapes, we cannot produce high-quality wines."
Europe, and France in particular, places a lot of importance on the idea of "terroir". But how important is terroir in Australian winemaking practices compared to those applied in Europe? Patrick explains, "It's very important. Every vineyard is different and therefore every batch of grapes is different and requires different winemaking approaches. This is why no two wines are ever the same and each year vintage variations create differing styles and approaches compared to the previous year. Wines would become very boring if they were all the same. It's exciting to try new vintages and wines as there will always be something new to explore within that bottle."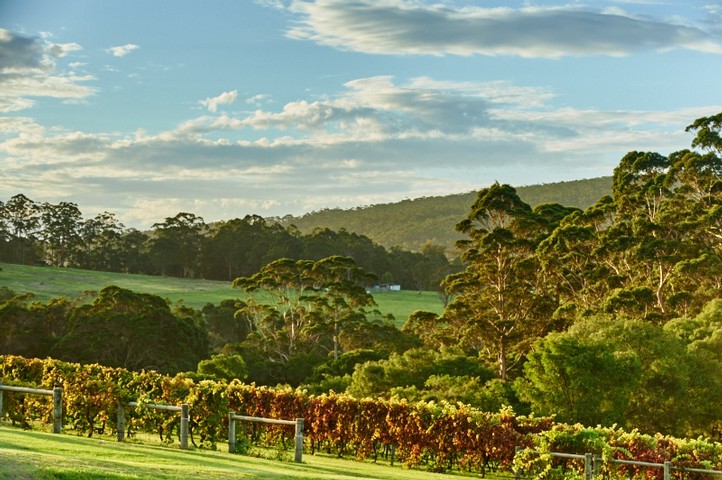 So there you have it – we may not be able to nail down terroir to a signpost or a succinct dictionary-worthy definition but the impact terroir has on Great Southern winemaking, and winemaking all over the world, cannot be underestimated.
Next time you sample Singlefile's Wines, see if you can pinpoint the regional distinctions that have been informed by the terroir of the place. We'd love to hear your feedback! Email theteam@singlefilewines.com. Plus, when you're next in our Denmark neighborhood, drop into Singlefile's cellar door to hear the team talk you through the nuances of our region with a fantastic new topographical map as your guide.