1 March 2016 | Singlefile Wines Blog | Viv Snowden
The geese at Singlefile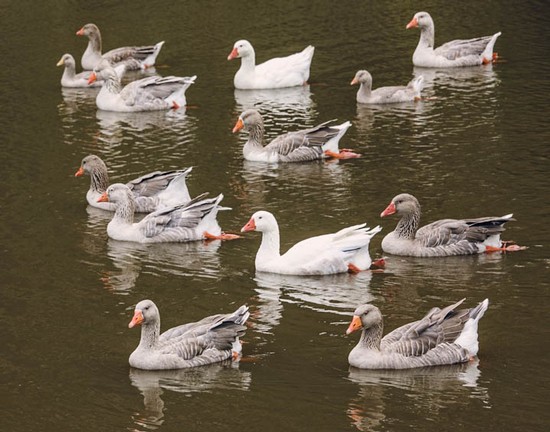 At the beginning of the Singlefile venture, we became the owners of a vineyard in need of revitalisation, a number of lush paddocks grazed by the neighbour's cattle and 11 geese. We marvelled as we watched the geese walking in a straight line all the way down to the water every evening and just like that, 'Singlefile Wines' was born.
We named the youngest goose 'Broken Wing' and we heard that a crow had attacked him soon after hatching, giving rise to his disability. He found it hard to attract a mate and tagged along with his stately family group until the acquisition of a second gaggle sparked a courtship of great patience between Broken Wing and the new gosling, aptly called 'Gosling'. After nearly a year, Broken Wing's interest was reciprocated and a fertile relationship resulted in the addition of the couple's first three offspring. One April the ranger dropped off a lone lost goose, a slim dark-feathered lady called 'April', who became the second successful mother goose. Hence, the gaggle gradually increased and now numbers 21 in all.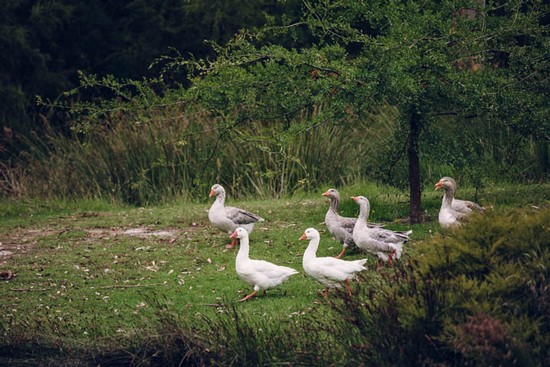 Geese have a very orderly social circle. They mate for life, remain loyal to their family groups but all join up to parade in single file at dusk. They stay within the fence lines of the property and never wander or fly away. They graze grass and, at vintage, have a taste for the ripest bunches of low-hanging Shiraz. They communicate in a language of squawks and 'barks', mostly very noisily, and they are loudest of all when there is an intruder (i.e. visitor). They are loath to move if they are enjoying the sunshine in the roadway and often block the traffic. Their 'Mozart' is the sound of the ride-on mower or the tractor, both of which signal security. Gracie, the blue heeler, has learned to respect the geese and no longer rushes in excitement to grab a bunch of tail feathers whenever they are too close to the cellar door.