31 August 2023 | Claire Bateman
The Rich History of Cabernet Sauvignon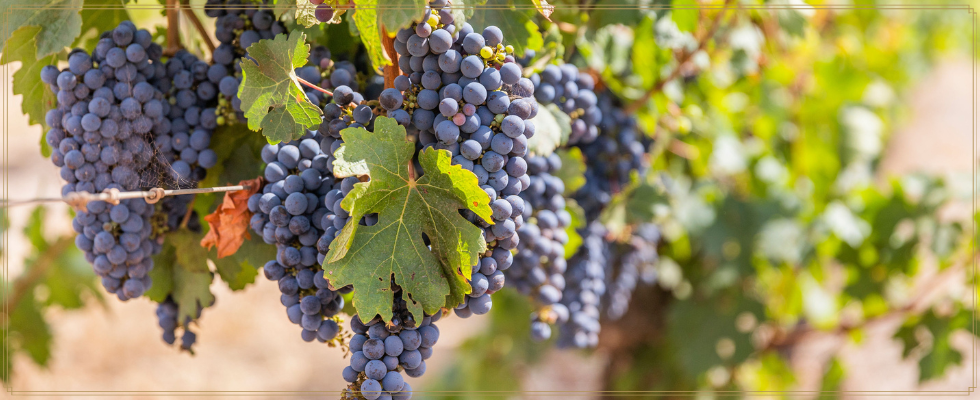 As the world's most widely planted wine grape, cabernet sauvignon is distinguished as a truly noble variety. With its origins tracing back to France, where it emerged as a chance crossing between cabernet franc and sauvignon blanc, the grape now enjoys a global presence, planted in almost every major wine producing country and thriving in a variety of climates. In Western Australia's Great Southern, regional expressions are now being viewed alongside wines from Australia's pre-eminent cabernet sauvignon regions such as Coonawarra and Margaret River.
A Bordeaux Heritage and Global Expansion
After its appearance in 17th century Bordeaux, cabernet sauvignon became a cornerstone of the region's esteemed red wine blend, known for adding depth and complexity. As winemaking techniques travelled across continents, cabernet sauvignon took root in wine regions around the world. Its popularity was aided by its resilient nature and relative ease of cultivation, with hardy vines and thick-skinned berries resistant to pressures from frost and rot. Originally imported to Australia via wine pioneer James Busby in his infamous 1832 collection, the first plantings failed without the necessary knowledge to select optimal sites. Over the coming years, later pioneers championed the variety and found suitable vineyard sites across the country, including the Barossa Valley, where the world's oldest productive vines (planted in 1886) are located.

Block 6 Cabernet Sauvignon at Riversdale Vineyard, Frankland River
The Great Southern has embraced cabernet sauvignon with remarkable success, particularly given its short history in the region. Trial vineyards were planted in Mount Barker in 1965, with the first cabernet sauvignon wine produced in 1972. Now, the best regional examples hail from the Frankland River sub-region, which is the warmest and driest in the region, allowing for full fruit ripeness and the expression of varietal character. Flavours of black currant, plum, and herbal notes are typical of Great Southern cabernets, while natural acidity and tannin structure ensure wines built for longevity.
Cabernet Sauvignon in the Glass
The style and flavour of cabernet is, first and foremost, influenced by terroir. Variations in climate, soil type and proximate vegetation impart notable flavour variations in the grape, from fruit-forward examples to smokier, more savoury styles. Yet, cabernet sauvignon tends to display a typicity of structure, with a fuller-body, high tannin content and pronounced acidity which lends itself to the age worthiness of the style. The result is a wine that reflects the character of its region while embodying the grape's noble history.
Winemaking techniques are also highly influential on the complexity and cellaring potential of cabernet sauvignon wines. The most pronounced effects occur from oak treatment during fermentation or barrel aging. The use of oak softens the variety's characteristically high tannins and imparts complimentary flavours such as spice and vanilla.
In Frankland River, our flagship cabernet sauvignon, 'The Philip Adrian', is crafted from Riversdale Vineyard fruit. These mature cabernet vines were planted in 1997 and are closely spaced to put the vines under some stress, promoting fruit production over foliage growth. The vines are carefully pruned and thinned to lower yields, which helps to produce grapes with concentrated varietal flavour.
A Wine Made to Savour
As we raise a glass to toast cabernet sauvignon, we take a journey through history and place. From humble beginnings in Bordeaux to a style which is now globally admired, cabernet sauvignon is a testament to the artistry of winemaking and the profound influence of terroir on this now classic Australian varietal. We encourage you to seek out a special bottle to enjoy on International Cabernet Day, or perhaps to select a cherished addition to your wine collection that will evolve and delight in years to come.