14 February 2020 | Singlefile Wines Blog | Viv Snowden
Sparkling wines - what's in a name?
Champagne is just one of many sparkling wines to be found in the world of wine. History, marketing and quality underly the status of this sparkling wine which is sourced from within the Champagne region of France. In the last 20 to 30 years naming conventions prohibit wines and other products (such as cheese) from using local geographic names to describe their product beyond the boundaries of the 'named' region. Both within France, and in many other wine producing countries, fantastic champagne-style wines are produced and compete favourably with those from Champagne.
The sparkling wines from outside Champagne are marketed under a range of local descriptive terms with a number of factors coming into play.
When Singlefile Wines produced its first sparkling wine in 2008 it was a non-vintage Chardonnay Pinot Noir matured on lees for less than a year. As it could not be named Champagne we had to search for other naming options. Reverting to the term "sparkling" or "bubbles" seemed less than satisfactory and less than appealing as a descriptor for a great product. Enter "Run Free Serendipity Cuvee" which we decided was a name with market appeal. "Serendipity" is "the occurrence and development of events by chance in a happy or beneficial way". "Cuvee" is the noun for "a type, blend, or batch of wine, especially champagne" and is associated with good quality, often referring to the first pressed or most wanted grape juice in the production.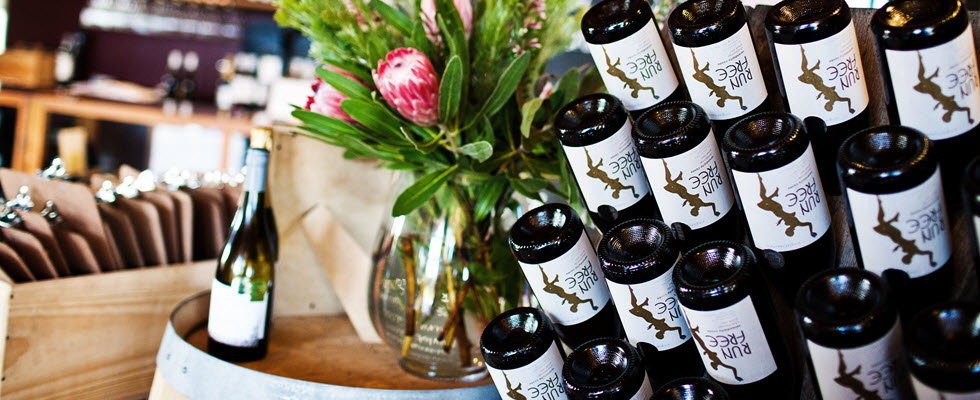 Styles of sparkling wine
Sparkling wine is made following one of two principal processes. The first process is known as the Traditional Method (Methode Champenoise) which was first used for making sparkling wine in the Champagne region. This method involves two fermentations, initially fermenting grape juice in the barrel (or tank) to produce the base wine that is then bottled with the addition of yeast, nutrients for the yeast and sugar (known as tirage) to initiate a second fermentation in the bottle leading to the bubbles (carbon dioxide).
Well known examples of sparkling wine (outside Champagne) made by the Traditional Method include Cremant (France), Cava (Spain), some Sekt (Germany/Austria), Italian Metodo Classico wines (including Franciacorta and Trento) and South African Cap Classique.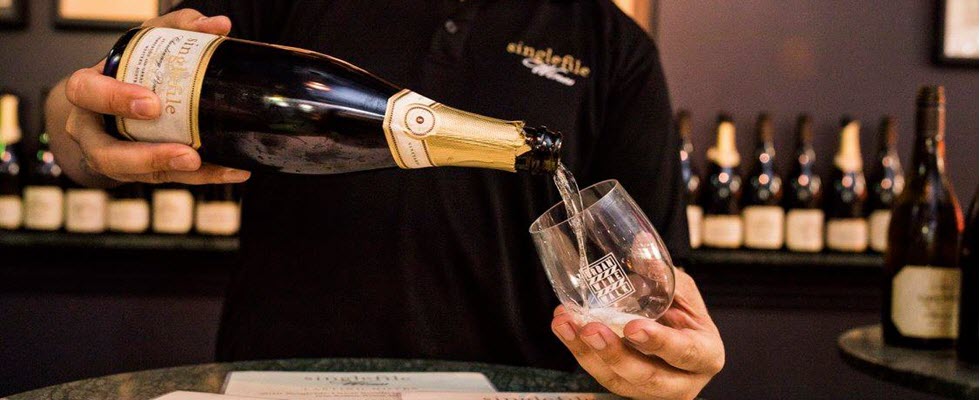 The second common method of making sparkling wine is the Tank Method where the secondary fermentation takes place in a large tank rather than in the bottle. Well known wines made this way include the Italian sparklings Prosecco and Lambrusco. Tank fermented sparkling wines have a much more freshly made character with stronger secondary (yeasty) flavours. The process is more affordable than the traditional method as there is less manual interaction and the wines are generally not aged for as long.
One of the earliest forms of sparkling winemaking (Ancestral Method) uses icy temperatures (and filtration) to pause the fermentation mid-way for a few months and then the wines are bottled and the fermentation finishes, trapping the bubbles in the bottle, and then chilled again to stop fermentation without the addition of any tirage. Producers of Petillant Naturel wines ("Pet Nat") may opt to close their wines with a crown cap.
Grape varieties
Apart from these differences in winemaking technique, there are certain grape varieties associated with different regions and the name used for the sparkling wine is generally going to tell you what grape varieties are involved.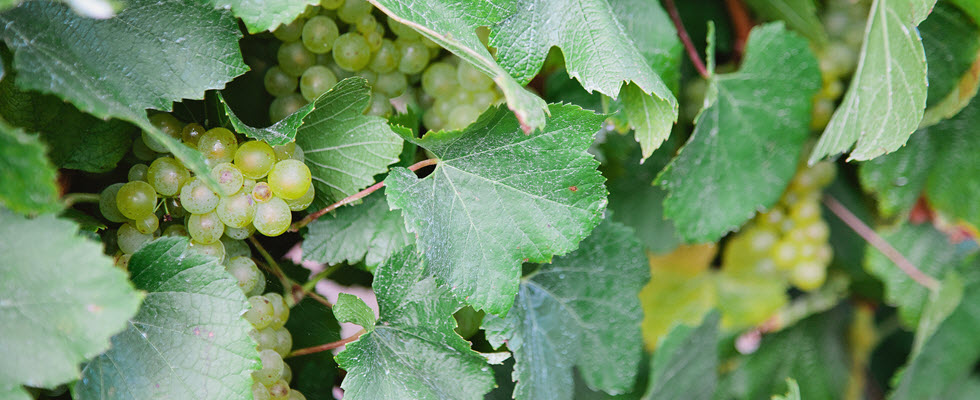 The grape varieties in Champagne include one or more of Chardonnay, Pinot Noir and Pinot Meuniere whereas Cremant, produced mostly in France from outside of the Champagne region, specialises in regional varieties to make a range of sparkling wines including Cremant de Bourgogne which is made from the same varieties as Champagne, Cremant de Bordeaux which is based on Merlot and the other Bordeaux blends and Cremant de Limoux made from Chardonnay, Chenin Blanc and Mauzac.
Prosecco, Italy's most popular sparkling wine, is created with Glera grapes. Lambrusco means "wild grape" and is a family of eight grapes native to Italy. Franciacorta is a region in Lombardy, Italy, dedicated to the production of Traditional Method sparkling wine using the same grape varieties as Champagne plus Pinot Blanc. Asti (Spumante) is a sweet white wine made from the Muscat grape in the Asti region of Italy.
CAP Classique is made in the small region of Elgin on the south coast of South Africa and includes Chenin Blanc in addition to Chardonnay, Pinot Noir and Pinot Meuniere.
Cava is a region in the north east of Catalonia in Spain (near Barcelona) and uses several indigenous Spanish grape varieties Macabeo, Xarello, Paradella (whites), Trepat and Garnacha (Cava Rosado).
Vintage versus Non-Vintage
A vintage sparkling wine is one in which all grapes are harvested in the year named on the label. Non-vintage sparkling wine is a blend of base wines from different vintages and is often used as a method of maintaining consistency between batches. Vintage wines are instead characteristic of the prevailing conditions, which give rise to variations in the wines from year to year.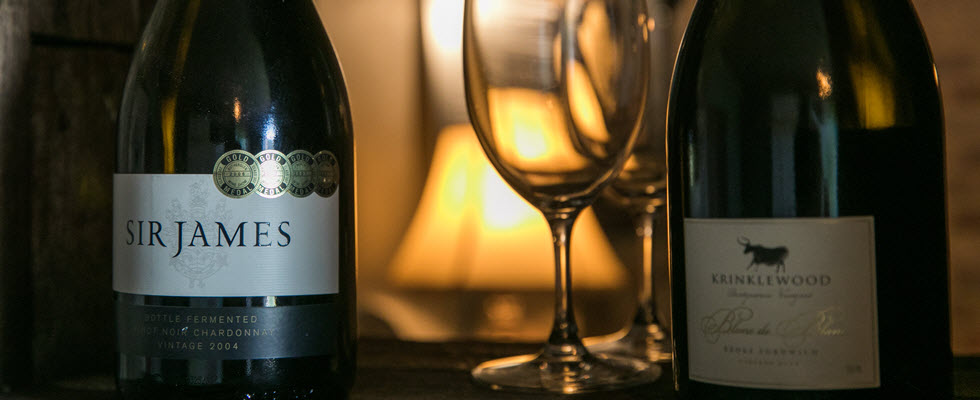 Ageing
Sparkling wine made in the Traditional Method is ranked in quality according to the time it is aged on lees (yeast residue) in the bottle before disgorging and it is often named to reflect this. For example, in Lombardy, Franciacorta, Rose and Millesimato wines are aged for less than three years, whereas the Riserva classification is restricted to those wines aged for over three years. Premium Champagne is aged for three or more years.
The New World
In the USA and in Australia there is no fixed naming convention for sparkling wines. The best sparkling wines in the Napa Valley wine region of California have been marketed under names that include Brut Prestige, Vintage Brut, Brut Cuvee, Blanc de Blancs, Blanc de Noirs, Rose. In Australia sparkling wines have been named Prestige Cuvee, Blanc de Blancs, Pinot Chardonnay, Method Champenoise, Traditional Method, Cuvee, Rose, Sparkling Shiraz to name a few.

In addition to Serendipity Cuvee, Singlefile produces the Great Southern Chardonnay Pinot Noir sparkling, Limited Release Blanc de Blancs and Limited Release Pinot Chardonnay. All four are produced in the traditional method…the first two are non-vintage and the Limited Release are vintage wines aged for six years on lees.
Should we stick to a convention in Australia and what would we name our sparkling wine to identify it as our own? Or should we simply continue to use our imagination?