15 March 2019 | Singlefile Wines Blog | Pam Corbett
Singlefile's Bespoke Coffee Story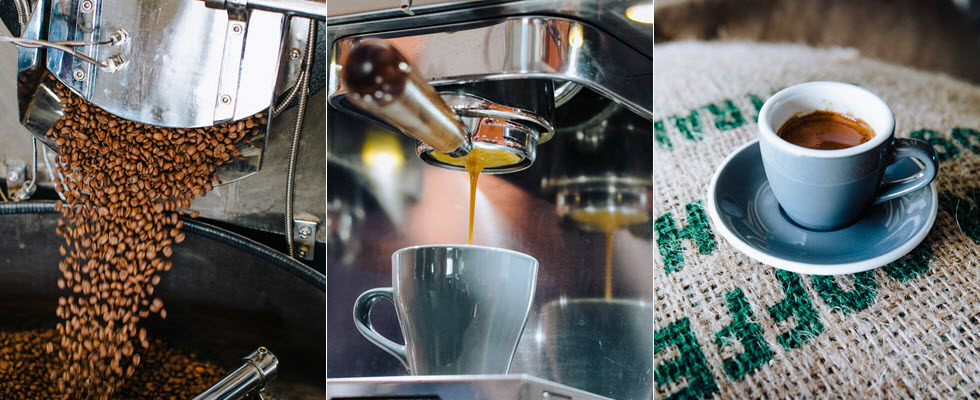 Stash Coffee's story is intertwined with that of Singlefile Wines. The co-founders of both businesses are Phil and Viv Snowden, the owners of the Singlefile Wines property, who moved to Denmark and started producing excellent cool climate wines in 2008. Their son-in-law Patrick Corbett soon joined them by taking on the role of CEO and their younger daughter Pam Corbett stepped into the business as well. When the Snowden's elder daughter Nina Bradshaw moved to Denmark with her family, the family branched out into creating a specialty coffee roasting business with Nina and her husband, Brad Bradshaw ("the roaster") turning to artisan coffee roasting...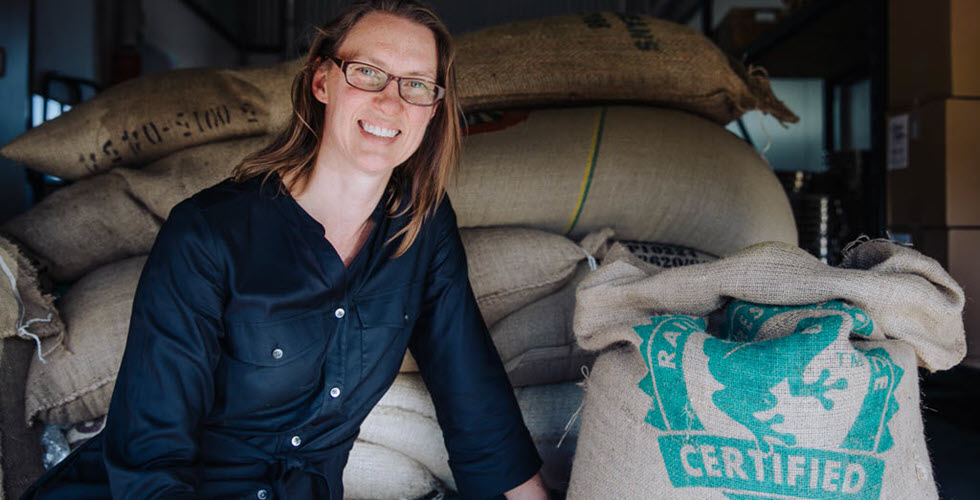 Daughter of Singlefile's Viv and Phil, Nina turned to artisan coffee roasting after her family moved to Denmark
Stash Coffee has been roasting coffee for Singlefile Wines since 2015, supplying fresh coffee every week for use in the cellar door and for visitors to take home with them. Over this time their coffee has been consistently praised by visitors to Singlefile and many repeat online customers were first introduced to Stash Coffee at the cellar door.
In 2018 - in collaboration with Singlefile's winemakers - roaster Brad got hold of some used French oak wine barrels and began experimenting with barrel-ageing green coffee beans. Some of the 'pinot noir' infused beans eventually made their way into the coffee that was being roasted for Singlefile Wines and the Singlefile Cellar Door blend was created. In November 2018 the Cellar Door blend was awarded a bronze medal at the Golden Bean Coffee Roasters Competition.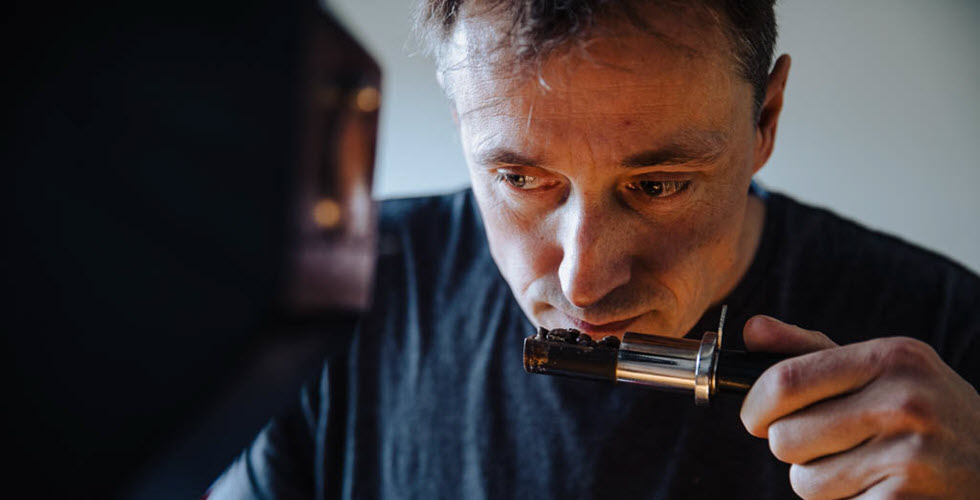 Roaster Brad is on a flavour journey when he experiments with wine barrel-aged coffee beans
This unique collaboration celebrates the links between Stash Coffee and Singlefile Wines, not only the shared co-founders but the links between the growing and processing of grapes into wine, and the growing and processing of the green coffee bean (which is actually the seed of the coffee plant). The final flavour of the coffee is a function of where it is grown (the terroir), the way it is processed at origin, the way it is roasted and finally the way that it is brewed. This unique coffee blend is currently only available at The Cellar at Singlefile.