26 October 2023 | Singlefile Wines Blog | Aimee Ralph
Singlefile Partners with the 2023 Perth International Jazz Festival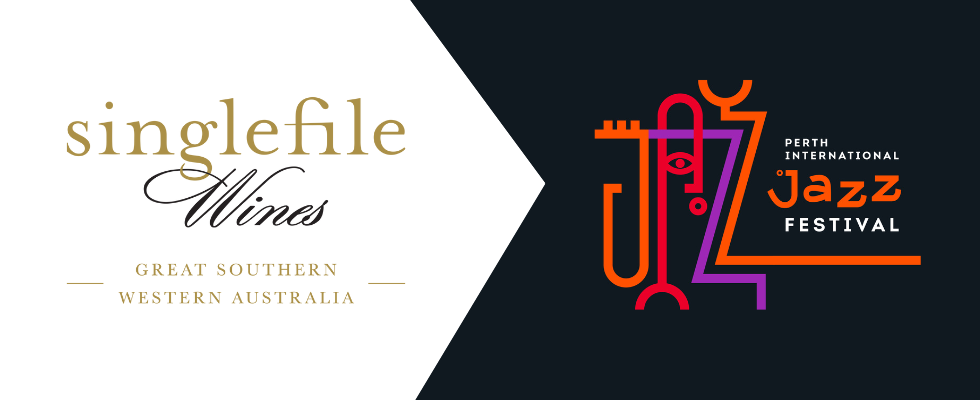 A passion for music and an appreciation for fine wine often go together, which is why Singlefile Wines is thrilled to be partnering with the Perth International Jazz Festival for their 2023 season.
Singlefile Wines was founded by avid music appreciators and it shows in our unique approach. From the ambiance experienced at our Cellar Door, courtesy of Patrick Corbett's expertly crafted playlists, to the scannable Spotify codes adorning our wine labels, we have created a sensory experience that marries the world of music with the world of wine.
Spanning from Saturday, October 7th to Sunday, November 12th, the Perth International Jazz Festival promises a symphony of jazz that will resonate throughout the Perth Cultural Precinct, Hyde Park and numerous other venues across Perth city and the South West.
For members of our Singlefile community, we have secured a code (SFJAZZ15) to receive a 15% discount on the majority of events in the 2023 program.
The festival is dedicated to bringing the joy of jazz to a broad audience, including international communities, and showcasing the remarkable talents of musicians from Australia and around the world.
View the full program here.
Note: The discount code is not applicable to events held at The Ellington Jazz Club or the Jazz Dinner with Sassafras Quartet.
Singlefile's Spotify Favourites
We've also created a musically inspired 6-pack, featuring three wines whose curated Spotify playlists top the 'most listened to' chart by our followers.