9 September 2020 | Singlefile Wines Blog | Toni Carlino
Singlefile X Aspire Great Southern Retreat
How does one balance great food, wine, and fitness?
Introducing the Singlefile X Aspire Great Southern Retreat.
If you could spend three days on an adventure in the Great Southern and return home feeling recharged, revitalised, connected, energised, and grateful for the experience, could we persuade you to join us? September 2020 sees the official launch of our exciting collaboration between Singlefile Wines and Aspire Group, a Perth based multi-facet health and wellness team with the Singlefile X Aspire Great Southern Retreat.
This retreat will provide a small group of fitness enthusiasts and food and wine lovers with the opportunity to share a weekend at the Singlefile vineyard in the beautiful Great Southern. Boasting majestic views over stunning vineyards, Singlefile will be the base for the weekend.
Pat and Pam Corbett, co-founders of Singlefile Wines along with Lloyd Johnson, owner and head trainer from Aspire, are delighted to invite you to experience this new collaboration. Our Singlefile X Aspire Great Southern Retreat will be held from the 20th to 22nd November 2020, in Denmark, Western Australia, and feature a curated collection of activities to nurture both the body and soul.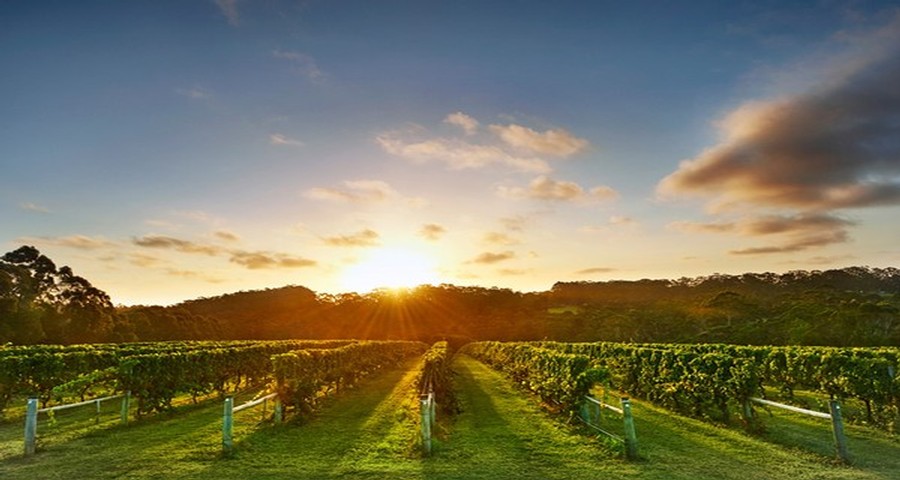 What is the Retreat all about?
We asked Pam where the inspiration for the retreat came from," It came from our friendship with Lloyd. We often saw our passions for food and wine being quite distinct from health and wellness. We started to realise that there are many people like us that enjoy food and wine but also appreciate keeping fit and healthy. We talked it over with Lloyd and decided we wanted to do this and we hope there will be a small group who will join us. "
The experience over the three days will include training sessions expertly curated by the Aspire team. They will guide not only the training sessions on the vineyard but hiking through the stunning trails and lookouts in Denmark, beach training, yoga, early morning meditations, an invigorating swim, and a hike to Monkey Rock, overlooking the sensational southern coast and Denmark surrounds.
We asked Lloyd what inspired him to co-create the Great Southern Retreats. He explained it was combining his passion for health and fitness with his love of travel and connecting with nature. He wanted to create a fun and friendly environment for like-minded people to interact and further get to know each other in a healthy but enjoyable setting. He added, "it was 'a dream' to balance out the activity with great food and wine through the incredible hospitality of my long term clients and friends, Pat and Pam."
---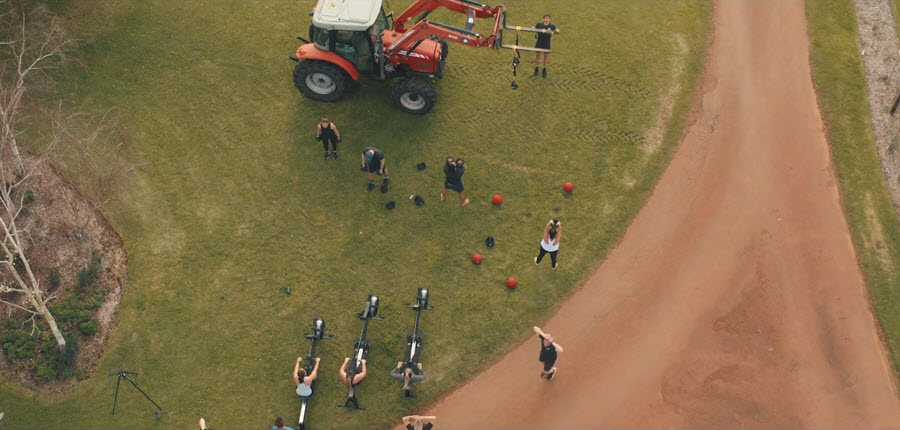 The Program:
Friday, 20th November
10.30am:
Meet with Pat, Pam, and Lloyd at The Cellar, Singlefile Wines, 90 Walter Road, Denmark.
Established in 2007, Singlefile Wines has earned the reputation as one of the leading producers of highly awarded wines in the Great Southern and Australia.
11.00am:
Stash Artisan Roastery
Nina (Pam's sister) and Brad will take you through a coffee masterclass at their artisan coffee roastery, Stash on the estate at Singlefile Wines. Understand more about the coffee selection and roasting process as well as tasting, assessing and making great coffee.
12.00pm:
Accommodation check-in
1.00pm:
Outdoor training session. Overlooking the pristine vines and estate of Singlefile Wines, the Aspire team will lead you through a one-hour 'welcome' training session. Includes a fusion between Strength Training and High-Intensity Interval Training with some cardiovascular fitness.
3.00pm
Free time - relax, explore the vineyards, the stunning coastline or Denmark itself.
5.00pm:
Discover what makes the wines at Singlefile so special on a personally guided 'A Sense of Place' Wine Tour. Starting at The Cellar the tour will take you through the vineyards of Singlefile's award-winning Chardonnay vines and into the underground private cellar to taste through an exquisite range of wines, including a barrel tasting.
6.30pm:
Dinner and wine at Singlefile Wines in The Cellar.
Enjoy locally sourced fresh produce matched to a selection of Singlefile Wines.
9.00pm:
Close
Saturday, 21st November
6.00am:
Meet at The Cellar for an early morning training session with the Aspire team. Includes High Intensity, Interval Training using functional equipment such as kettlebells, ropes, power bags, slam balls, suspension straps, and bodyweight exercise.
6.45am
Stash Coffee and breakfast at The Cellar at Singlefile Wines.
7.30am:
Bus departure to our hiking destination. Take in the breathtaking views over the Great Southern (weather dependant)
1.30pm:
Free Time (own lunch arrangements)
5.30pm:
Yin Yoga session led by Instructor, Pam Corbett
7.00pm:
Dinner and wine at Singlefile Wines in The Cellar.
Enjoy locally sourced fresh produce matched to a selection of Singlefile Wines.
9.00pm:
Close
Sunday, 21st November
7.00am:
Meet at The Cellar for a short bus ride to the stunning Greens Pool. Either enjoy an Aspire guided breathwork and meditation session, stretch and swim at Greens Pool or enjoy a 3 - 4km guided run along the stunning Denmark coast trails.
9.00am:
Stash Coffee and breakfast at Singlefile Wines in The Cellar
10.00am:
Short bus ride to a local hike taking in the stunning views over Denmark (weather permitting)
1.00pm:
Final regroup at The Cellar at Singlefile Wines and departure.
---
On Saturday afternoon, as the sun sets over the beautiful vineyard and forest surrounding Singlefile, Pam will steer you through a Yin yoga session. For those new to Yin yoga it is a different style of yoga to the more well-known ones of Vinyasa or Ashtanga.
Pam explains "These days our lives are generally 'yang' in nature – too busy and often stressful so we may find that we become imbalanced, physically and emotionally. Yin yoga helps to balance the body by providing a calming practice that serves to reduce stress, quieten an overactive mind, and gain a sense of inner peace". Yin yoga is a passive practice, with poses done sitting or lying down and allowing gravity to do the work. You will stay in these poses for between 2-5 minutes, which targets the fascia, the connective tissue surrounding muscles, joints and ligaments. She goes on to say, "after a Yin yoga practice you should feel very relaxed, refreshed, maybe a bit sleepy!"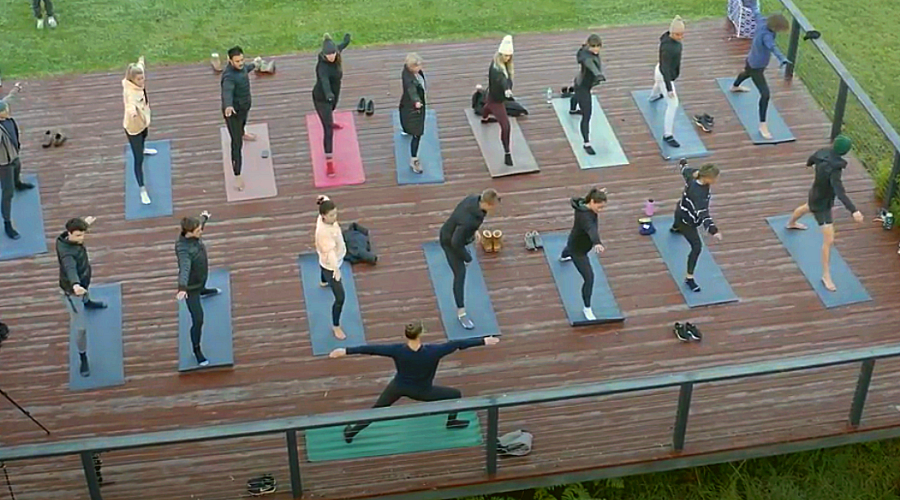 Singlefile Wines will then host you for breakfasts and dinners, spoiling you with fresh, locally sourced produce in their beautiful cellar setting, matched of course to their highly awarded Singlefile Wines. Megan, Cellar Door Manager will guide you through our 'Sense of Place' experience where you will explore the vineyards as well as tasting through our finest wines in our underground private cellar.
Why fitness and great food and wine.
Lloyd truly believes in a sustainable and balanced lifestyle. He thoroughly enjoys good food and a few drinks at the end of the week as a reward for the hard work he had done in the gym. He knows he has earned it! It is this approach that has gone into the program planning for the retreat.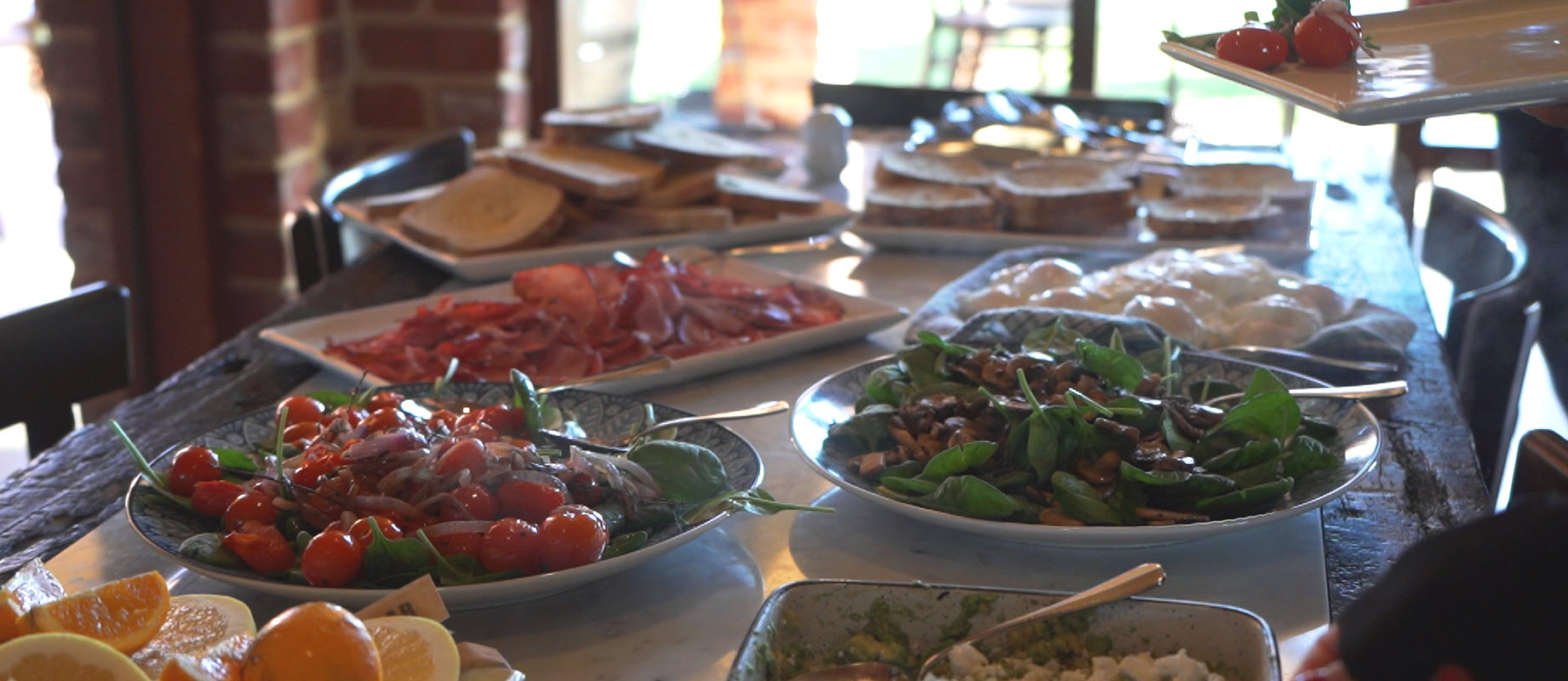 Lloyds says about training in the Great Southern, "I have always been a firm believer in utilising outdoor training where possible with the great weather conditions and fresh clean air we have most of the year - and in 2020 this is even more relevant. The Great Southern takes this opportunity to the next level and allows us to incorporate incredible hikes, stunning scenery, beaches, rolling green hills, and farm fitness and yoga. There is something extremely rewarding about connecting with nature and others in a health and wellness setting."
How much preparation do you need to do to enjoy this retreat? Lloyd confirms that he works to the philosophy of 'do what you can do' and his aim is to make all sessions inclusive and adaptable to all fitness and experience levels. All sessions will be tailored to suit the novice through to the advanced. Participation and interaction with others as well as enjoying the environment is the primary goal.
Pat explains "that while he and Pam train fairly regularly, he would not consider themselves 'fit' by any means so if anyone is worried about their level of fitness, they shouldn't be. We like Lloyd as he encourages us but he doesn't over train us. We like the idea of sharing food, wine and coffee after a good team training session".
We asked Pat and Pam how they expect people will feel after attending the Great Southern Retreat. "Revitalised, connected, relaxed, rewarded, and energised!"
To experience this Singlefile X Aspire Great Southern Retreat in November click through to our bookings page here.