13 November 2023 | Aimee Ralph
Singlefile Wines Awarded Gold Medal in 2023 Perth Airport WA Tourism Awards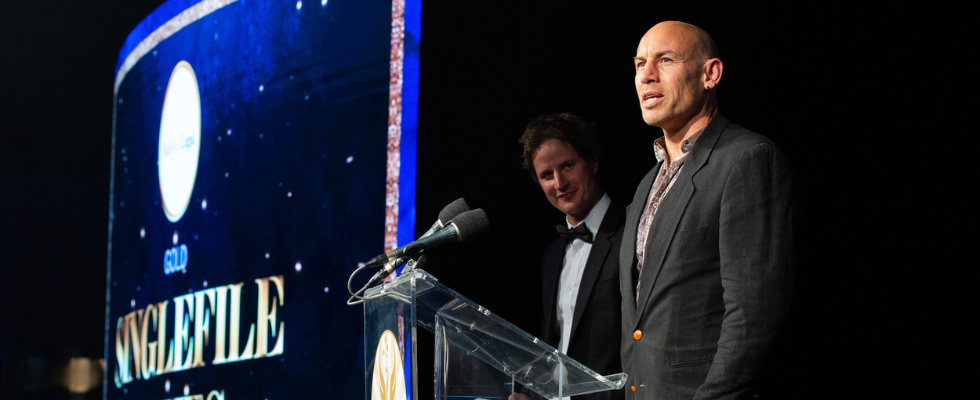 Singlefile Wines is delighted to have been named the Gold Medal Winner at the 2023 Perth Airport Western Australian Tourism Awards, for the Tourism Wineries, Distilleries & Breweries category. This annual awards program is designed to celebrate business excellence, innovation and professionalism in the Western Australian tourism industry.
Managing Director, Patrick Corbett, was thrilled by the win, "This award is a testament to the hard work, love, and care our team pour into every bottle and visitor experience. We are truly humbled and inspired to continue sharing our passion for the beautiful Great Southern region with the world," he said.

This win has further cemented Singlefile's reputation as a premier tourist destination within the Great Southern region. Singlefile has been named the winner of Gourmet Traveller Wine's Best Cellar Door or Best Tasting Experience for the Great Southern each year since 2013. Last year, we were Silver Medal Winners and highest awarded Cellar Door at the Perth Airport WA Tourism Awards in the Wineries, Distilleries & Breweries category. We are incredibly proud to have taken home the Gold Medal win this year.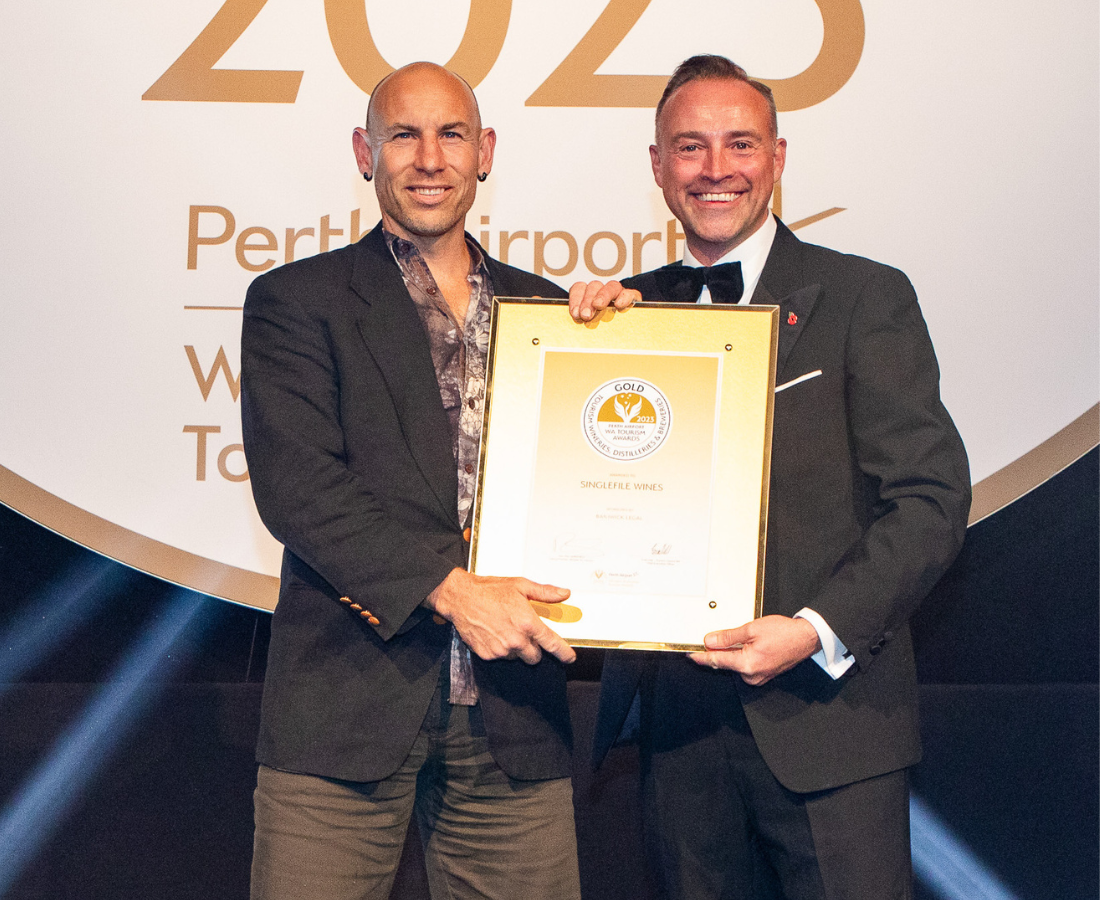 Ian Fenech,Cellar Door Manager, accepting the award on behalf of the Singlefile Wines team
Established in 2007 by the Snowden family - retired geologists Phil and Viv, along with their daughter Pam and son-in-law Patrick Corbett - Singlefile Wines offers fine Great Southern wines hand-in-hand with a considered tourist experience, crafted with passion and a commitment to excellence.
From the very beginning, the family understood that Singlefile's success would be intertwined with the growth of tourism in the Great Southern - a 'hidden gem' of Australia with unparalleled natural beauty. The family has continually invested in the 80-acre Denmark property, transforming it into a haven for tourists. From the rejuvenation of the lake, waterways, and vineyard to the on-site geocache adventure, every element is carefully curated to offer a unique and immersive experience.
The heart of Singlefile Wines is its purpose-built Cellar Door made of wood and recycled brick. Chesterfield lounges, a stone fireplace, and custom-made tasting tables create an inviting atmosphere. As well as seated wine tastings, the popular Coco d'Vino tasting flight introduces guests to the art of pairing wine with quality chocolates from boutique producer Cuvée Chocolate.
In December 2018, Singlefile also launched its A Sense of Place tour, providing guests with a behind-the-scenes insight into the estate's history, vineyard, and people. The private tasting experience showcases the best of the Great Southern wine region, featuring a surprise chardonnay tasting among the vines.
For those seeking a unique tourism experience, we invite you to plan a visit to our Cellar Door and savour the best of the Great Southern region.