4 January 2016 | Viv Snowden
Singlefile Vineyard Update
From Singlefile's viticulture manager Bryce Edwards and Viv Snowden
It's the most wonderful time of the year in our Denmark vineyard right now. It's looking spectacular as we count down before vintage kicks in. The warm weather we enjoyed in Spring last year meant that the vines flowered early and the fruit set well, so the bunches are looking plentiful and filling out quickly.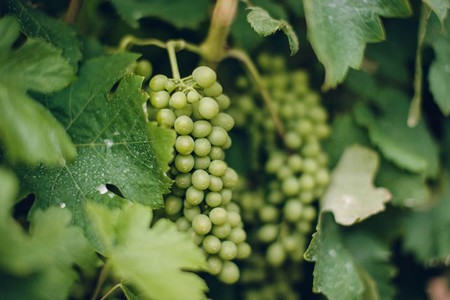 Gentle rainfall has been interspersed with warm balmy days, which make ideal conditions for fruit development. There was a wonderful lightning storm mid-November in 2015, which had an almost instant effect in accelerating the development of the vineyard. Not only that, the orchard, garden beds and lawns responded to the infusion of atmospheric nitrogen, especially the roses, which have been putting on a colourful show.
There is certainly a holiday feeling in the air. But this will soon give way to the toil of vintage, starting with hedging of the vines, veraison (softening of the berries), followed quickly by netting to protect the ripening fruit from bird attacks and then another quiet period while we wait for nature to ripen the bunches to the satisfaction of our winemakers, who will give the final nod for picking when the time is right.