8 June 2023 | Claire Bateman
Seasonal Produce and the Singlefile 'Farm Shop'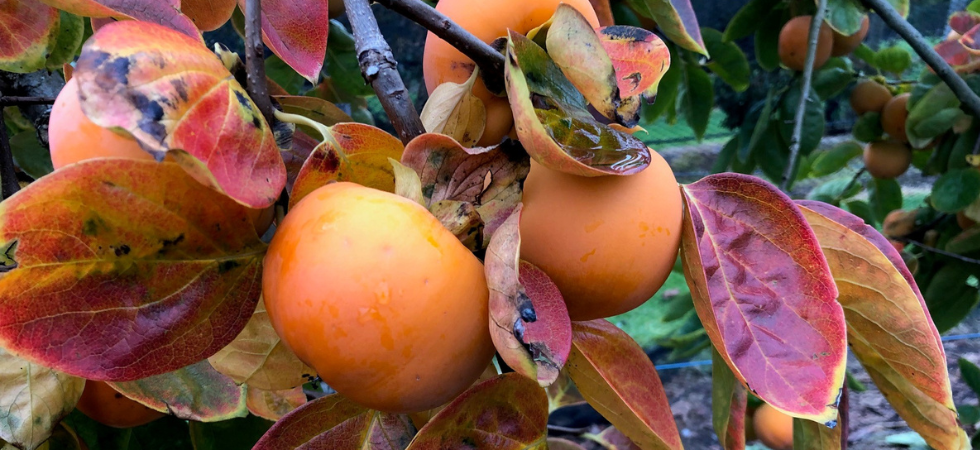 Have you taken the chance to visit Singlefile during winter? It is a striking time of year to explore the Great Southern region. The powerful force of the Southern and Indian Oceans is on display along the coast, with a backdrop of dramatic, grey skies, and landscapes at their most lush and green. While the primary focus at the Singlefile estate throughout the year is caring for our grape vines, our grounds are also home to carefully chosen plants, verdant lawns and thriving orchards of over 250 fruit trees.
Throughout the year, the Singlefile orchards produce a bountiful harvest. When we have available seasonal fruit, we open our 'farm shop' in the small produce barn near our Cellar Door. Our visitors are free to wander in and explore whenever the doors are open, with an honesty box available to pay for pre-packed bags of fresh seasonal fruit. At various times of the year, we produce citrus fruit such as lemons, oranges, mandarines and grapefruit, and deciduous fruits including apples, pears, apricots, peaches, nectarines, persimmons, quince, figs and plums.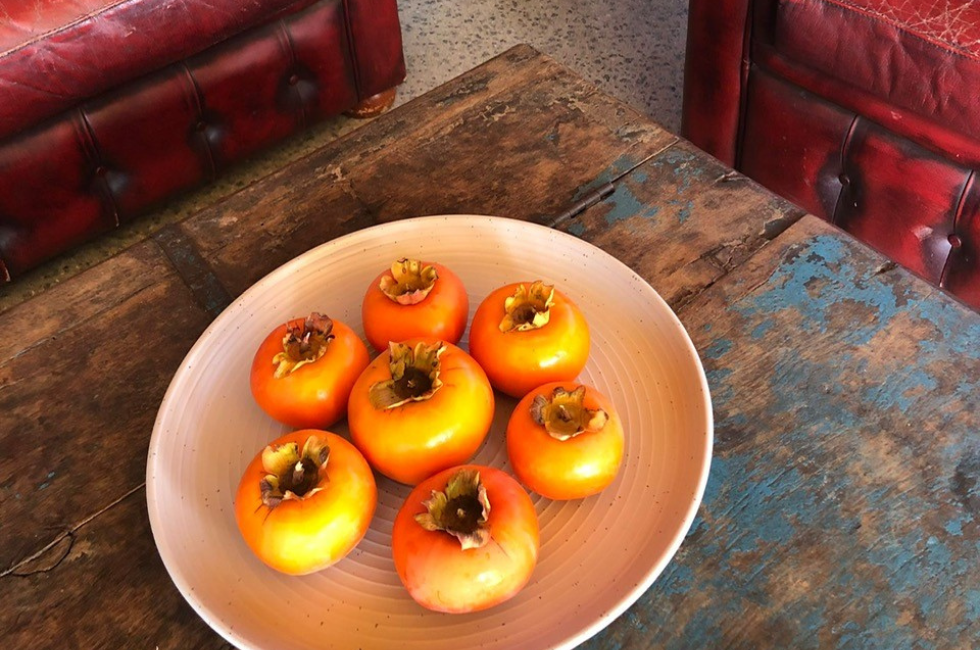 We also display freshly picked fruits at our Cellar Door or use them sliced on cheeseboards during wine tastings, while the keen cooks and bakers in our team utilise them in jams, preserves, cakes and as dried/dehydrated fruits. Persimmons and citrus fruit are now starting to ripen as we come into winter.
It is a treat to be able to introduce many people to a fruit with which they may be unfamiliar. Persimmon (sometimes known as fuyu fruit) has a luxurious, silky texture with flavours reminiscent of a mix of mango and papaya, with a hint of sweet baking spice when very ripe. They look similar to a tomato in shape, with edible skin in tones of dark gold through to reddish orange. The sweet persimmons commonly grown in Australia are suitable to eat when quite firm and crunchy, right through to when they are very soft and ripe. They are natural partners to salty and creamy cheese, and you may like to try out our very simple salad recipe here to enjoy seasonal persimmons at their best.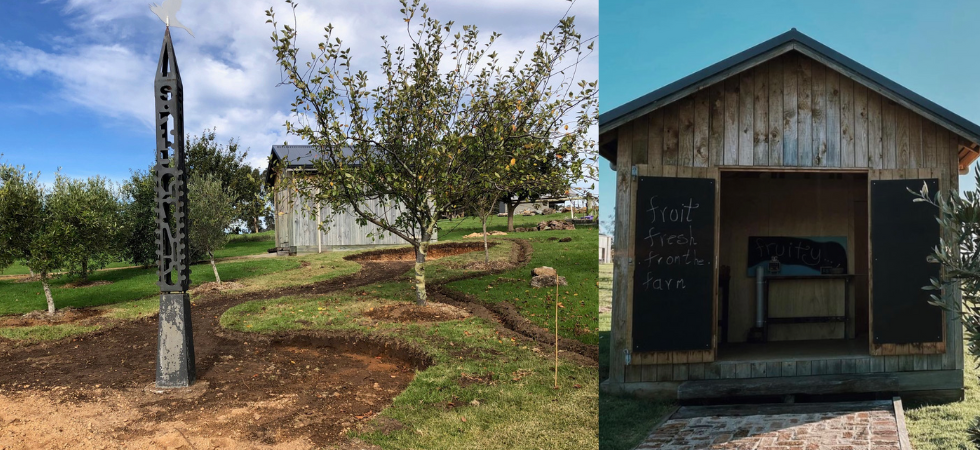 Over the next week or so, we will be able to harvest enough new season persimmons to stock them in our farm shop. If you are lucky enough to be in the area and enjoying a Great Southern winter, pop into the produce barn after your wine tasting to see what we have on offer! You can also take a look at the beginnings of our soon-to-be-planted garden of edible botanicals, which is being developed alongside the barn.