20 August 2018 | Singlefile Wines Blog | Viv Snowden
King of the Reds - A Salute to Cabernet Sauvignon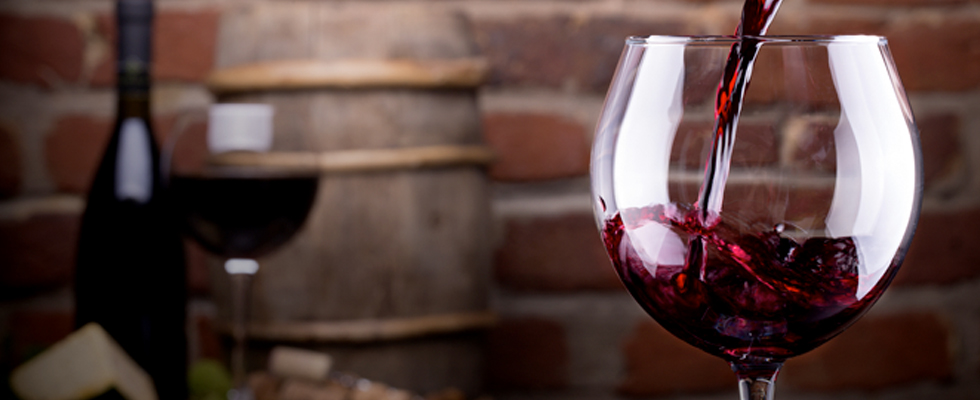 International Cabernet Day falls on the last Thursday of every August. In wine circles, it's a day to delight in one of our favourite drops. The Singlefile team salutes Cabernet every day of the year, but we felt there was no better time to acknowledge this King of the Reds than its international day of observance, with an article about the nuances of this beguiling variety. Is it best when left to shine on its own or is it in its element when blended with its varietal partners? Let's go on a discovery tour of this fine variety.
Many Australian wine drinkers find themselves with a glass of Cabernet Sauvignon in hand from time to time. It's one of the most widely enjoyed varieties in Australia and, indeed, the world. From its hallowed home in France's Bordeaux to Lebanon, California, New Zealand and Australia, Cabernet beguiles wine drinkers all over the planet with its distinctive curves and characteristics, its grippy sky-high tannins and conspicuous acidity.
But before we get into the nitty gritty, let's take a quick a history lesson. The precise provenance of Cabernet Sauvignon was the subject of conjecture for years until 1996, when a resolute team of scientists at The Department of Viticulture and Enology at University of California, Davis, determined that Cabernet Sauvignon is the love child of Cabernet Franc and Sauvignon Blanc. A chance crossing of these two grape varieties in south-western France in the 17th century resulted in the birth of Cabernet Sauvignon and the rest… is great wine.
Despite the truth of Cabernet's rootstock being confirmed only recently, its origin had been imagined for a long time, given Cabernet's similarity in name and aroma (blackcurrant of Cabernet Franc and grassiness of Sauvignon Blanc) to its parent varieties.
So you may wonder how a haphazard crossbreed has grown in popularity to become the world's most planted and recognised variety*? This relatively new grape has endeared itself to wine producers because it's super easy to grow. Cabernet Sauvignon berries are endowed with thick skin, its vines are tough as nails and its berries bud late, avoiding the dangers posed by frost and other inclement weather vagaries. Its name also rolls off the tongue rather poetically.
What are the typical Cabernet flavours?
So once grown, how does Cabernet Sauvignon reveal itself in the glass? As winemaking 101 states, flavour profile is governed by winemaking technique, climate and soil type, so it's impossible to define Cabernet characteristics in a handful of descriptors. But let's throw caution to the wind and start with a few general pointers.
The aromas of Cabernet include blackcurrant, black cherry, mint and cedar, as well as olives, bay leaf, eucalyptus and menthol. Its robust flavour profile largely encompasses blackcurrant, cassis and mulberry characteristics to herbal, mint, licorice, vanilla, chocolate and earthy notes.
In Western Australia's Frankland River, where the majority of Singlefile's Cab Sav is grown, this variety is dark and broody, with aromas of blackcurrant, plum and cassis. These wines display juicy dark fruit flavours and fabulous tension between its acid backbone and fine-grained tannins. The finish is long and, like all good Cabernets, its potential to age for 10-15 years makes this wine even more enticing.
Another significant Frankland River Cabernet is Houghton's Jack Mann, named in honour of the pioneering WA winemaker who presided over winemaking at Houghton for 51 consecutive vintages. The fruit selection is so rigorous it often results in grapes coming from a few select rows from the region's Justin Vineyard. This celebrated wine is focused and powerful yet elegant and soft, with a Langton's Classification of "Outstanding". Along with Singlefile's flagship The Philip Adrian, this wine is a fine example of the singular Cabernet that can be made from Great Southern's Frankland River.
In South Australia's cool-climate Coonawarra, Cab Sav grown from its hallowed red and rusty terra rossa soil is a choc-mint flavour bundle, with typical blackcurrant and dried herb notes and a savoury ending. And in Victoria's cool Yarra Valley, Cab Savs can be supple, with clean blackcurrant flavours coloured by earthy olive and mint. In the warm climate of the Barossa Valley, expect chocolate and rich berry flavours.
In moderate climates, like Margaret River, Cabernet Sauvignon is spiced with black cherry and olive, but when the temperature heads high, in warmer climates, the currant flavours can become over-ripe and "jammy".
Blending In
So it's clear that Cabernet is a powerhouse of aroma and flavour, and that it possesses the genes to age well into its teenage years, but to what end does Cabernet become even greater when blended with other varieties? Like all flavour sensations, opinions are subjective but the shared view among vignerons seems to be that languishing in between Cab Sav's upfront fruit rush and its strong finish often appears a "mid-palate gap".
One can describe this flavour deficiency in corporeal terms. When tasted in the mouth, Cabernet is a very structural, grippy variety, with strong bones and defining characteristics. It can lack the flesh needed on the skeleton to complete the full flavour sensation. In many wine regions all over the world, including Bordeaux, that rounding out comes in the form of Merlot, the fleshy, velvety, plush variety that often plays bridesmaid to its Cabernet bride.
This traditional variety of Bordeaux is juicy and alluring. Cabernet's serious nature softens under the influence of Merlot. Singlefile's expression of Cabernet Merlot in its Great Southern range is effortlessly mouth-filling with juicy red fruit flavours balanced with acidity and gentle fine-grained tannins, leading to a long, luscious finish. It's a marriage made in winemaking heaven.
But there's certainly more than one soul mate for every variety – Merlot is not the only blending partner for Cab Sav. Its ancestor Cabernet Franc and its Bordeaux cousin Malbec both play happily with Cabernet Sauvignon. Despite French regulations forbidding the blending of the noble grape of Bordeaux (Cabernet Sauvignon) with the noble grape of the Rhône (Shiraz), Aussie winemakers believe otherwise, melding these two varieties to create robust, complex wines of great ageing potential such as Penfolds 60A and Yalumba's The Signature.
At Singlefile, we love that our Frankland River Cabernet Sauvignon is bold enough to stand on its own in our flagship The Philip Adrian and Single Vineyard expression and humble enough to know when it can be softened and balanced when married with other varieties, as seen in our Great Southern Cabernet Merlot. So on International Cabernet Day, we toast this King of the Reds – long may it reign over our Great Southern dominion.
* See research carried out by University of Adelaide.