5 August 2021 | Ian Fenech
Pinot Noir: Imagination Captured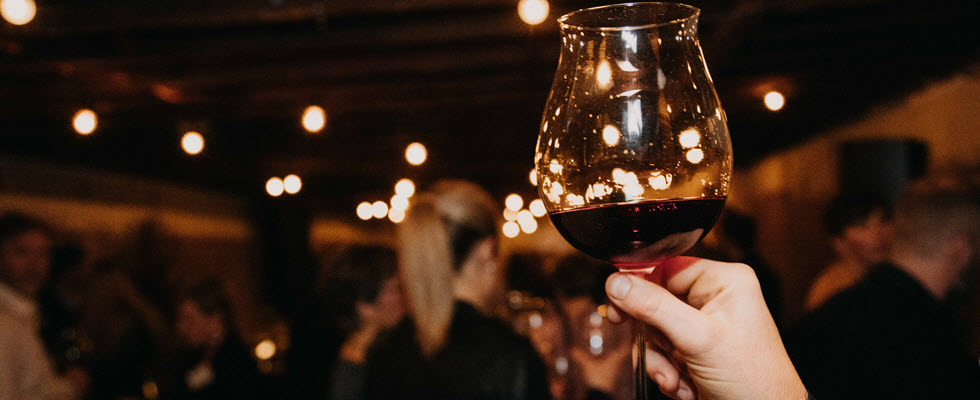 A slight cooling of the air accompanies the hazy glow of the forest as the sun begins to dip behind the karri trees before receding to the western horizon. From our Cellar outlook, this also symbolises the late afternoon delight as Pinot Noir dances into voluminous glass balloons, destined to daze all the senses. It's a bright, light sideways step to darkness that promises a rich and ripe chance for pleasure as we elegantly make moves towards our evening's culinary accompaniment.
There is an official day in August, the 18th in fact, when we can tip our collective hat and pay tribute to Pinot Noir. A salute of recognition for so many beautiful memories past and present when the wine made our glasses sing, bringing love and colour to a moment, meal or a time of sharing. Pinot Noir, like no other red wine, can dazzle and uplift, marrying with so many varied foods or friends. It's a soft, silky, divinely textured transmission, dialled for bright cherry, red berry fruits while humming earthy, herbal notes.
For true believers, one single day to give thanks and say grace is not enough to enshrine their fondness for Pinot's delicate but numerous nuances. For them, it's an obsessive life-long adventure of chasing beauty. A blooming crush of requited affection, like an enduring daydream walk-about through forests dotted with violet flowers, sweet berry fruits and laced with botanicals and spices.
The name Pinot Noir was derived from its grape's physical expression. Pinot in French means pine, as its small berries are tightly clustered like that of a pine cone, and the word Noir or black comes from the grape's brooding dark skinned complexion. Pinot Noir's story dates back some 2000 years. The grape was adopted by the Romans, when the empire conquered the Gauls, who grew it in the region which we now know as modern day France. It would later find its way into the Catholic Church where it is the chosen wine to mark the holiest of Sacraments.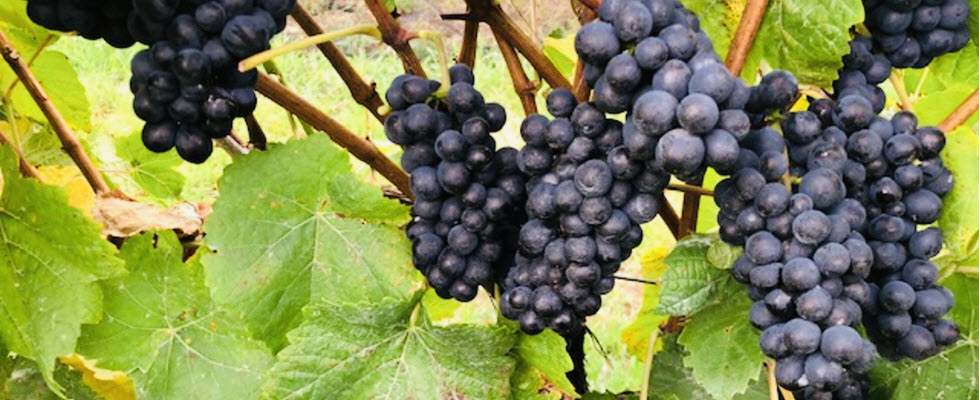 In modern times, it is the red wine of Burgundy. Along the long thin-sloped strip of land called the Côte d'Or or 'golden slope' are the most highly regarded Pinot Noir vineyards in the world. Great vintages are bestowed with bursting red fruits, floral notes and pungent mushroom funk. The most famous and expensive producers are Domaine Romanee Conti, Henri Jayer, Roumier Musigny, Leroy, La Tache and Comte Liger-Belair La Romanee, with their wines selling for thousands of dollars per bottle.
In Champagne, Pinot Noir is blended with Chardonnay and Pinot Meunier where it is used to make some of the world's most prestigious sparkling wines. It can also appear unblended, in which case it may be labelled blanc de noirs. The Champagne appellation has more Pinot planted than any other area of France. While France is the perfect terroir for this varietal, fine Pinot Noir is being grown in Argentina, Australia, Austria, Canada, Chile, France, Germany, Italy, New Zealand, South Africa and The United States.
The journey of Pinot Noir in Australia begins in the first part of the 19th century in New South Wales by way of John Macarthur and James Busby. Pinot Noir first started to become visible in the collective wine landscape by the hand of Maurice O'Shea, one of our pioneer winemakers, when he planted vines at Mount Pleasant in the Hunter Valley in the 1920s.
In the 1980s, viticultural technique and investment expanded into the cool climate regions of Australia, where Pinot was well suited. It was then and there that the grape started to capture the full imagination of our winemakers. With the influx of new Dijon clones, producers could experiment with different clonal plantings to best fit and express their region.
This history however, is not a simple rosy tale. Pinot Noir is a temperamental and difficult grape to cultivate. Toiling with Pinot has inflicted great heartbreak. But, like with any great journey, the low passages with their trials and tribulations only serve to sweeten the fruits of one's labour. Today, after standing on the shoulders of so many before us, Australian Pinot has never been better.
Success with Pinot Noir begins with location and site selection. Plant in mild temperate regions, where there is a cooling influence of altitude or ocean, with the right kind of well draining soils. Pinot Noir is early to bud, so the site must be considered for its proneness to spring frosts. On the vine, Pinot Noir's delicate skinned grapes form tight berry clusters and may be prone to rot and uneven ripening. Careful canopy management to limit the chance of rot is balanced against the need to protect berries from the blistering of excessive sun exposure. It's best to train the vine into vertical narrow curtains and be prepared to cull large and unwanted bunches. The best flavours are produced from mature vines, pruned for lower yields, with smaller bunches of intensely flavoured fruit.
Enter the careful creative hand of the winemaker and preferably one with the propensity for experimentation. Pinot, by nature, is low in phenols and other compounds which influence tannin structure, colour and mouthfeel. A prolonged induced cold soak preceding a slow fermentation allows the opportunity to draw out more of these chemicals and thus favourable qualities. The ensuing wine making is subtle and complex. But, stated briefly, winemakers play with whole-bunch and whole berry ferment and variations in the amount of stem content used within what is a cold, slow, preferably wild yeast induced fermentation process. Extended maceration on skins post ferment may also be required to correct taste and colour. Maturation with varying percentages of new and old French oak in barrels either standard size or large format completes the process. Blending with small separate and unique barrels or batches may be the last strokes of the artist's brush.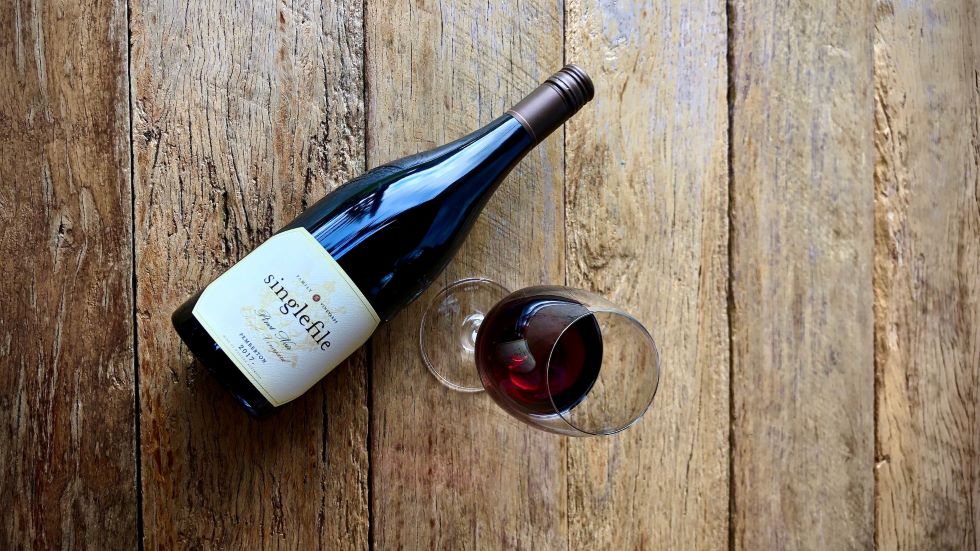 At Singlefile, we have small plantings of Pinot Noir on our Denmark vineyard, most of which makes its way into our limited release sparkling wine. We are proud to say that our 2011 Pinot Chardonnay was awarded Sparkling Wine of the Year for Australasia in 2021 by Winestate Magazine. This year we are crafting a Small Batch Pinot Noir Field Blend from a portion of our fruit, so stay tuned. For our main table wine, Singlefile Wines sources Pemberton fruit for the Singlefile Single Vineyard Pinot Noir and Run Free Pinot Noir wine. Typically, these are a fuller medium body style with sour cherries, berries, earthiness, and spice.
What is most exciting about Pinot Noir is that the resulting wine that is produced can truly capture the unique qualities of the terroir in which it grows whilst faithfully carrying the traits and characteristics of its inherent clonal makeup. Collect Pinot Noir to unveil these grander revelations. Over time, understanding the taste characteristics of regions and thus the influence of terroir will engage your fascination.
Finally, Pinot Noir with its high acidity can age beautifully, undergoing intriguing transformations. Enjoy the fruits of youth but be sure to cellar some bottles for future appreciation. You will find the effect of bottle aging on Pinot Noir will add to the wine's mystique. A softening of texture accompanies emerging spice, earthiness and rich forest floor characters. Age acts as a shift in the light on your Pinot Noir daydream adventure. Do you believe in fairy tales?