6 January 2022 | Christina Brown
Meet Singlefile Co-founder & Vigneron, Viv Snowden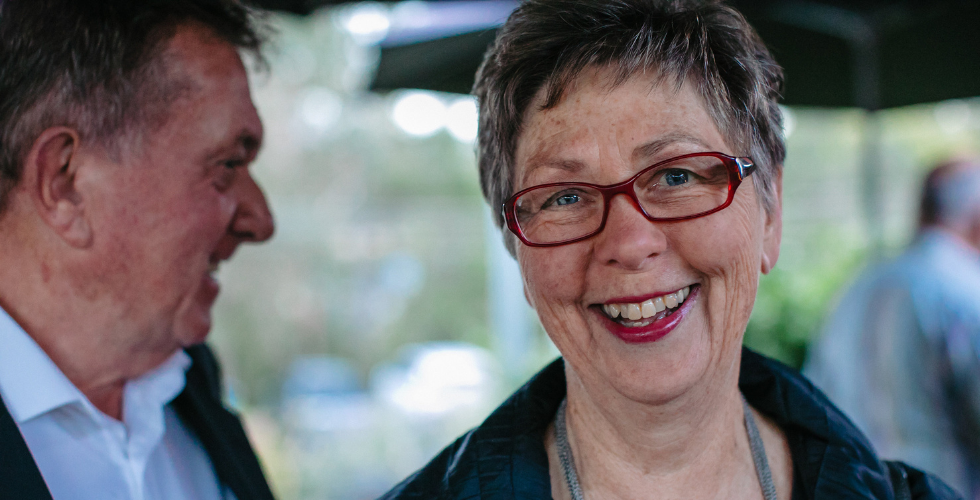 We all have work to do, but according to Viv Snowden, co-owner and vigneron of Singlefile Wines, work is doing something you don't actually want to be doing. By that logic, Viv is never working while managing the vineyard, overseeing the growth of the grapes, and organising vintage plans as she enjoys it too much! Her role allows her a special connection to the fruit that comes off the vines, and in turn, the finished wine. She has a particularly close bond with Singlefile's 'The Vivienne' Chardonnay, a wine named after her - it displays so many beautiful and graceful notes, just like Viv, and the 2015 vintage was awarded Best Chardonnay in Australia in 2019.
Eighteen years ago, Viv and her husband, Phil, decided to sell their successful mining consultancy in Perth and begin a new chapter of life on the land. Looking south for somewhere to retire, they decided to take on another project and now live their winemaking dream in the Great Southern. When they spotted the block of land next to Viv's brother's property in 2007, they bought it as is, with no other facilities but the vines, which were planted in 1986.
The maintenance was challenging from the start. It took about two years to restore the vineyard, fence the paddocks, build sheds and roads and remove fallen trees, weeds and old barbed wire fences, eventually turning the property into what Singlefile is today. They added deciduous trees to create a beautiful park and planted an abundance of fruit trees. Viv's son-in-law Patrick took responsibility for the sales, marketing and business side of Singlefile while Viv and her husband Phil looked after the property and voilà – the Singlefile brand was born within the year.

They released their first vintage in 2008 and have been pursuing the production of premium quality wines ever since then. Viv's favorite wine is riesling, however chardonnay is her wine of choice if you are lucky enough to join her during a meal. When having a dinner party, Viv invites people who mesh well together, and believes pairing personalities is just as important as food and wine pairings.
In her free time, Viv spends quality time with her family, walks around the vineyard with their Blue Heeler, Gracie, creates patchwork, plays piano, and writes. Viv loves the landscape of the Great Southern, especially her property, which lies in an area of Denmark that isn't too remote, but has plenty of space with a backdrop of Karri trees and a view over the vineyard and dam. Viv never feels lonely with the Cellar Door in her backyard because she always has people visiting her, even when she doesn't invite them personally. Perhaps you have been lucky enough to be welcomed by Viv at the Cellar Door when you have paid us a visit?