1 September 2022 | Christina Brown
Meet Singlefile Co-founder, Phil Snowden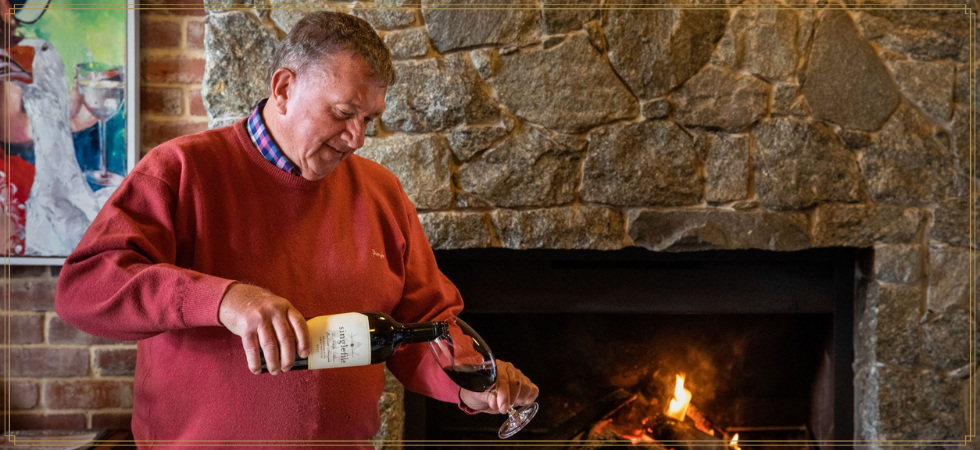 Meet Singlefile's co-founder, Phil Snowden - an expert on the rocks and geology of the Great Southern region, and our resident lawn mower! Originally from Zimbabwe, Phil has a PhD in Geology and started his career in the mining industry in South Africa. Upon arriving in Australia in 1986, he and his wife, Viv, established their mining consulting business. After 18 years, when they had both had enough of writing and editing reports, they entered the gentle life of wine in Denmark.
When Phil and Viv spotted the Singlefile property in Denmark, they realised its potential to produce premium Great Southern wine as well as allowing them to enjoy the serenity of the countryside. They knew the north-facing chardonnay vines at 90 Walter Road were of particularly good quality, and their first day of pruning in June 2007 marked their start in the wine industry. Phil's favourite part of the journey at Singlefile was watching the transformation of a run-down property to a well-maintained landscape that draws people to visit and explore.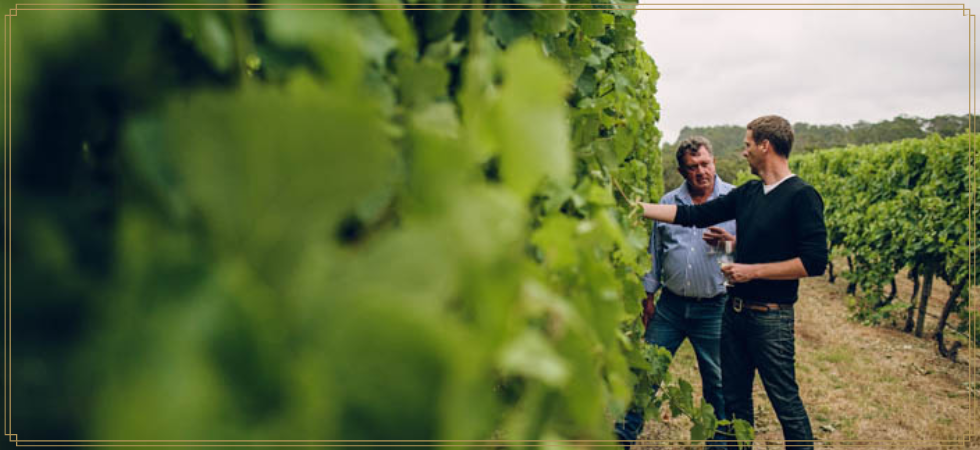 As they commenced winemaking, it was clear that quality was paramount; they had no desire to produce anything other than the best possible product they could and planned to create a winery of distinction. This philosophy was manifest in the family's chosen motto, Semper Superne Nitens, which translates from Latin to "the pursuit of excellence". They discovered that the shiraz and merlot vines growing on the property did not ripen early enough before the onset of the Denmark winters and decided to concentrate their efforts on the existing chardonnay vines. They grafted chardonnay on to an acre of the shiraz rootstock, later planting pinot noir where the merlot had grown, and introducing fruit trees to the rest of the old shiraz block, where an abundant orchard now lies, producing beautiful oranges, figs, persimmons, plums and more.
Four years after the first bottle of Singlefile wine was released, Phil and Viv opened the Singlefile Cellar Door along with a full-functioning kitchen, with the general view that food helps to sell wine. After six years, their focus shifted solely to wine. To Phil, it was an important reminder that they will constantly learn as they go and must continue looking forward as their business evolves. Today, visitors to the Cellar Door are encouraged to bring their own picnic and indulge in the wine Singlefile is proud to produce, overlooking the manicured lawns Phil maintains. He is careful to keep the grass just long enough for the geese to graze upon!

Initially a red wine drinker, Phil discovered his love of chardonnay at Singlefile. With Viv's preference for riesling, and Phil's for reds, their wine tastes have converged to the "white wine that thinks it is a red wine" as Viv describes chardonnay, and it is the style they enjoy together.