22 July 2021 | Christina Brown
Meet Singlefile's Cellar Door Manager, Megs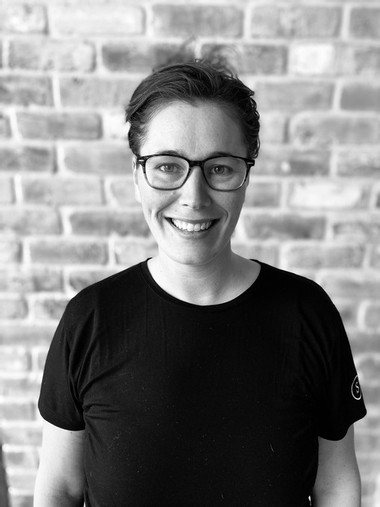 Megs has 'Southern Hospitality' running through her veins everywhere she goes, and we are lucky enough to have her talents here in the Great Southern. With her Canadian accent and welcoming attitude, Megs brings her expertise of making people feel at home, cared for and entertained in the Cellar Door and in her free time. She considers hospitality a sixth sense, which she harnesses to create a similar space to that in which she grew up, full of love, laughter and enjoyment.
She started in the kitchen, basically when she was born, as her parents opened a restaurant alongside dad's football career when they moved to Canada from Texas. Her mum brought homemade recipes to tailgating parties and Meg's love of cooking and entertaining grew from there into the restaurant industry. She worked in Canada for 14 years through three different venues and studied to obtain a diploma in Hospitality and Tourism Management. Megs bounced around numerous cities while backpacking in Australia and with her skills and a bit of good fortune, she found herself being challenged in the right ways, allowing her to continue her adventure. Ten years later, she's still here.
She first came across Singlefile Wines while working at Mrs. Brown's, a wine bar in North Fremantle. After tasting the Clement V, her wine knowledge expanded into enthusiasm and hasn't looked back since. About five years ago on a trip down to Denmark, she looked at the top things to do and found visiting Singlefile to be near the top of the list. She met the team, expressed interest in working for them and after a slew of interviews, was hired as their Cellar Door Manager. She loves the versatility and autonomy of the position and enjoys seeing where it grows. Megs loves meeting kind, fun people, both her coworkers and every customer who walks in the door. Of course, her love of Chardonnay flourished after tasting Singlefile's Great Southern and Family Reserve, and believes something changes in a person's palate when tasting a great Chardonnay. It creates an indescribable feeling that simply puts a smile on your face, regardless of the vintage, if it's young and fresh or bold and buttery.
You can find Megs working hard in the kitchen to create an amazing meal to share with friends and family, and possibly Oprah, if she replies to an invitation. The afternoon would begin with a glass of Chardonnay and progress through to an aged Pinot Noir or Cabernet Sauvignon during a proper outdoor barbeque with something on the spit and seasonal vegetables on the grill. Apart from entertaining, Megs enjoys her time off in her favorite part of the Great Southern, exploring the coastline, the 4WD tracks and secret beaches to camp at, and still be 30 minutes from home. Unfortunately, they're best kept secret to keep their charm so you'll have to come down and find them for yourself!