7 February 2018 | Singlefile Wines Blog | Patrick Corbett
Marco Pierre White, the Original Celebrity Chef
Marco Pierre White brings his fierce and fiery passion for food to Taste Great Southern's 2018 festival. Singlefile is particularly excited about seeing White at the Albany Wine & Food Festival and while he's attending the Fervor x Three Anchors Long Table Dinner at Middleton Beach, both held on 17 March. White will spend the following day exploring the gorgeous region of Albany and visiting local attractions.
In fact, the entire line-up of Taste Great Southern is brilliant this year, with two fantastic events hosted by Singlefile: A Sense of Place and the Long Table Lunch, both with chef Sally Francis of Runes. (Don't forget to book your tickets before they sell out!)
Marco Pierre White is just one of the top chefs and producers in attendance, but White, dubbed the first-ever celebrity chef, is certain to be one to watch at Taste this year. White was the youngest chef and first-ever British chef to have been awarded three Michelin Stars while running The Restaurant Marco Pierre White in the former Hyde Park Hotel in London.
His fiery temper in the kitchen was both a blessing and a curse. A blessing because his antics led him to become a television star, first in 2007 on the British cooking reality television series Hell's Kitchen, and later as guest judge and chef on MasterChef Australia, South Africa and New Zealand. Since retiring from cooking (and subsequently handing back his three Michelin stars), White has written several books and become a restaurateur, opening dining establishments and hotels all over Britain, and recently he established a piggery in the English countryside.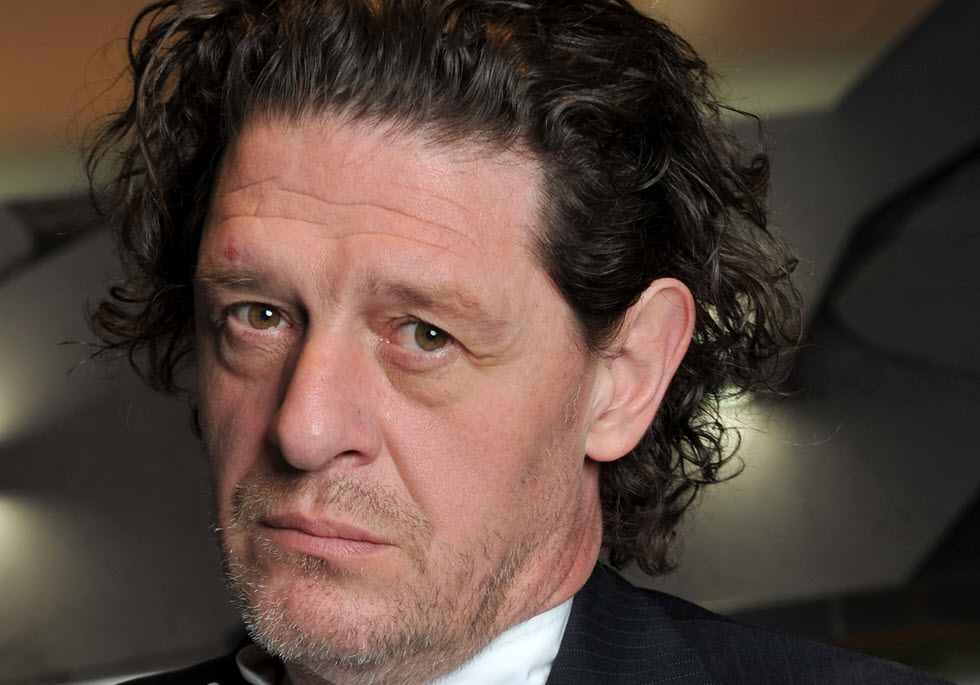 White's temper has thrown him into the scrutiny of the media over the years, like the time he ejected patrons from his restaurants because they offended him with their feedback about his food, and when he cooked a side of chips requested by a customer and charged him $40 for his time. Once a chef working under White complained of the heat in the kitchen, so White sliced open the back of this unsuspecting chef's jacket and pants with his own knife.
But for all the hullabaloo made about White and his explosive temper, more has been made of his food. He describes himself as a classicist; an exponent of traditional French cooking with an obsession for detail in the kitchen. His cooking style could be described as a fusion of French tradition and his own unique style. He believes there's nothing better than the perfectly roasted chicken or a flame-grilled steak. He's a firm believer in keeping food in its most natural form as possible – Mother Nature is the artist and the kitchen is simply her canvas – "less is more". He also espouses the virtues of seasoning food correctly to sharpen the focus of the flavours.
Alumni from Marco Pierre White's kitchen include Mario Batali, Gordon Ramsay and Heston Blumenthal, and Aussie chefs Curtis Stone and Shannon Bennett. To witness the man in the flesh, head to Albany on 17 March to see him in action.