8 November 2023 | Aimee Ralph
Kat's Journey to Singlefile Wines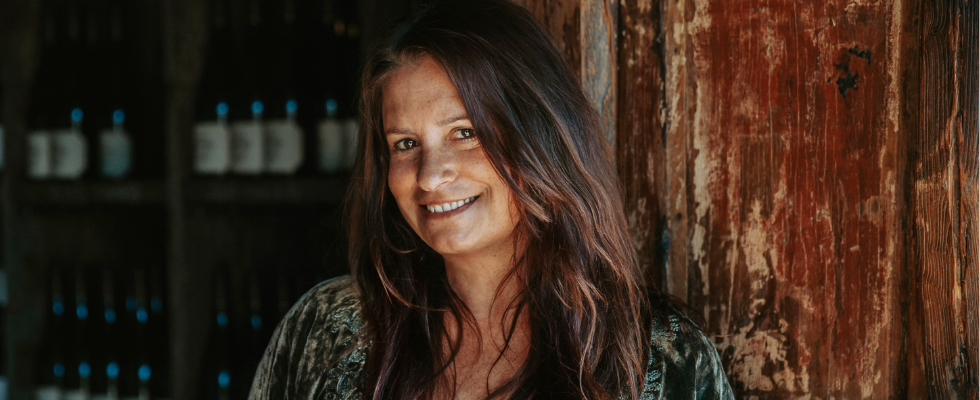 In 2020, Katrina (or Kat as she is more often known by), made a significant decision that led to a new phase in her career. After two decades as a professional photographer on the East Coast, she found herself craving a different direction. It was during this period of transition that she found herself drawn back to her hometown of Denmark, WA.
Amidst the serene beauty of Denmark, Kat discovered an opportunity at Singlefile Wines' Cellar Door. With a background in administration, she quickly became an invaluable asset, not only providing support at the Cellar Door but also helping to run our Wine Club and manage dispatch operations.
What sets Kat apart isn't just her administrative expertise; it's her infectious enthusiasm for life and a profound appreciation for the natural wonder that surrounds her. You might catch her exclaiming, "Look at the light!" as she revels in the stunning play of nature's hues.
Beyond her duties at the winery, Kat immerses herself in the tranquility of the Great Southern region. She hasn't put the camera down entirely, in fact, her photography prowess has found new rein capturing the extraordinary beauty of Denmark and its surroundings. From kayaking along serene inlets or strolling the beaches at the break of dawn or dusk, she has a knack for showcasing some of Denmark's best-kept secrets.


Selection of images taken by Kat (Third Eye Photography)
Kat's favourite wine is always evolving, influenced greatly by the weather. Currently, she is enjoying Singlefile's 2021 Single Vineyard Grenache.