16 February 2021 | Singlefile Wines Blog | Toni Carlino
Incredible Wine Cellars Worldwide
If you are like most, you probably have a carefully selected spot in your home to store your precious wines. It could be a purpose-built cellar, a wine fridge, a cool dark spot under the stairs or a hiding place in the corner of a cupboard. Today, we thought you may like to take a journey with us and discover some of the world's most incredible and interesting cellars. For avid wine collectors, some of these cellars truly are a dream come true.
World's Largest Cellar
Many of us would believe that the world's largest wine cellar would have to be in a prominent wine-producing country like France, Italy, or Spain. However, what will definitely surprise you is that the largest cellar is actually a subterranean masterpiece covering 30 miles of tunnels nestled between Ukraine and Romania in Moldova. Resembling wine-filled streets, Mileştii Mici, as it is known, stores over 2 million bottles of wine and is usually toured on a bike or in a car. It is interesting to note that the second largest cellar in the world is also in Moldova!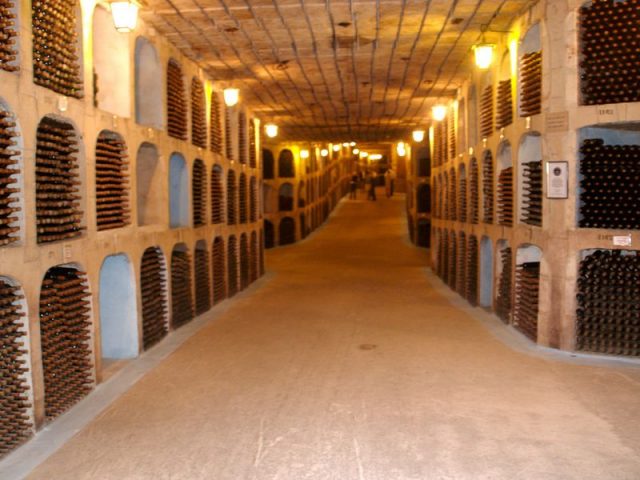 World's Most Impressive Cellar
Suggested by worldofwine.com as one of the most impressive cellars is the 'Fine Wine Shrine' in Franklin, Tennessee. Whilst it's an incredibly modern cellar, it is fashioned in the shape of a cathedral…a reminder of the age-old religious beginnings of wine... and it integrates beautifully within the mansion it inhabits.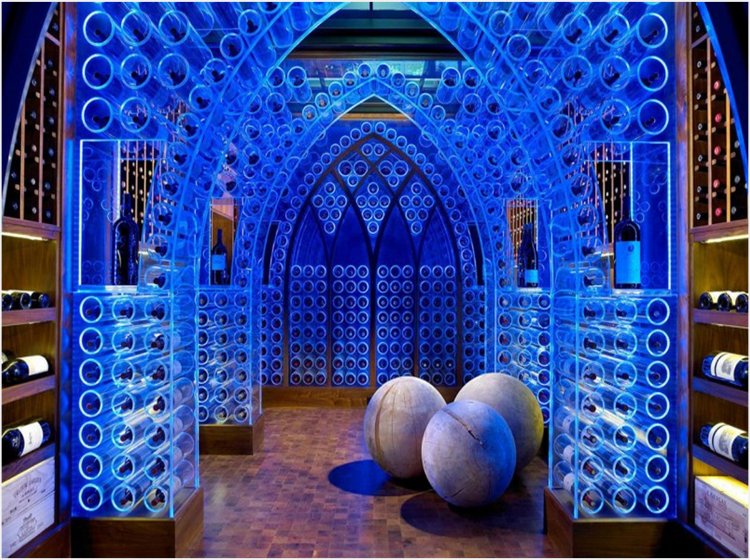 World's Coolest Cellar
As many of us choose to live in smaller and more compact spaces, we love the idea of the spiral cellar. It is an ingenious styled cellar that is exactly that - a spiral underground cellar that can store up to 1870 bottles. Often finished off with a panel that makes the cellar visible from above. Stylish, innovative and compact!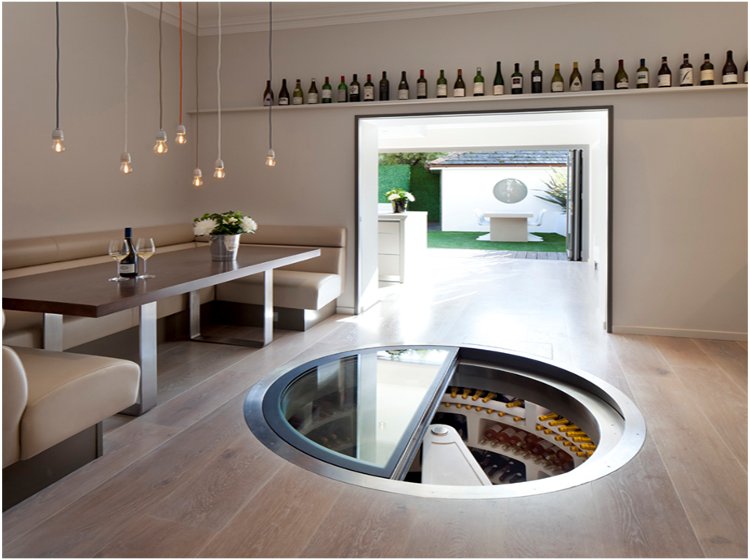 World's Tallest Cellar
Imagine having a wine cellar so tall that you have to use 'acrobatic angels' to fetch your wine. The Radisson Blu Hotel Stansted in the UK features what they call a 'Wine Tower', creating the opposite of the traditional underground cellar, a sky-high structure that houses thousands of bottles of wine in an illuminated sea blue tower. It may not be the most practical cellar but its breathtaking design and visual impact make it an impressive addition to our list.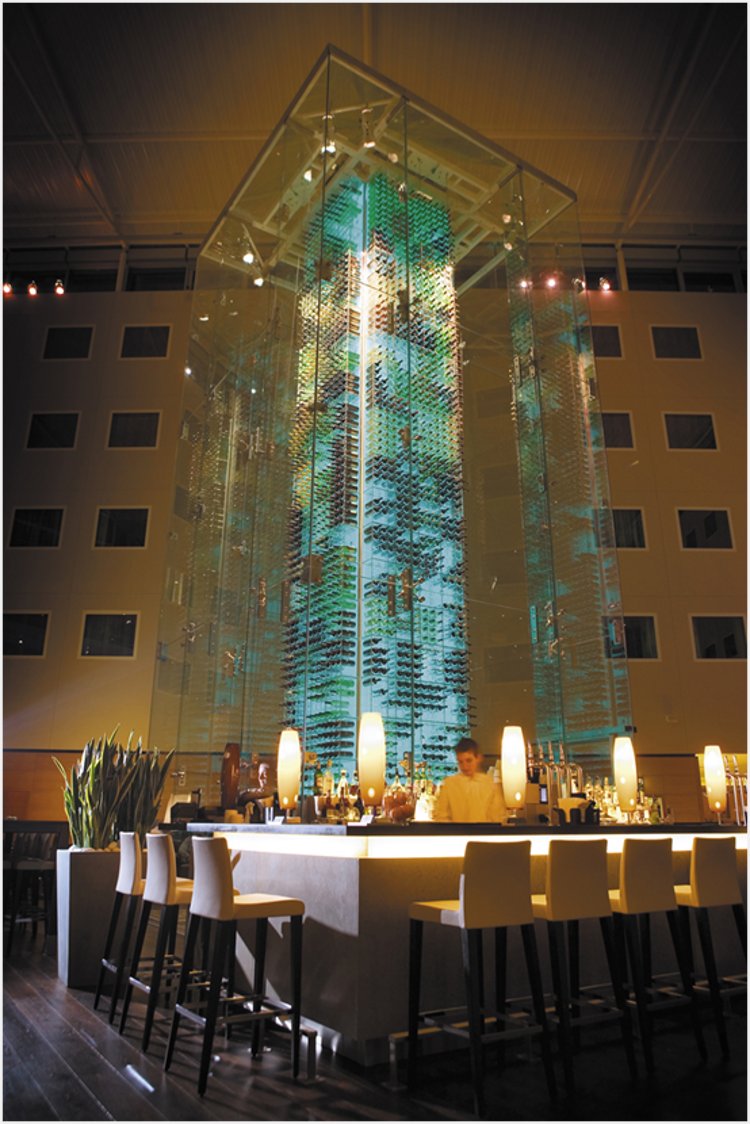 World's Most Dramatic Cellar
An edition of 'Wine Enthusiast' featured an incredible cellar that is nestled within a luxury hotel, spa and Michelin-starred restaurant in the Rioja region in Spain. Founded in 1858, the Marqués de Riscal's City of Wine is one of the oldest and largest wineries, and comprises three buildings including the original Botega 1860 cellar and the "Cathedral", containing 135,000 bottles and home to a private collection containing every vintage since the winery's first 1862 harvest.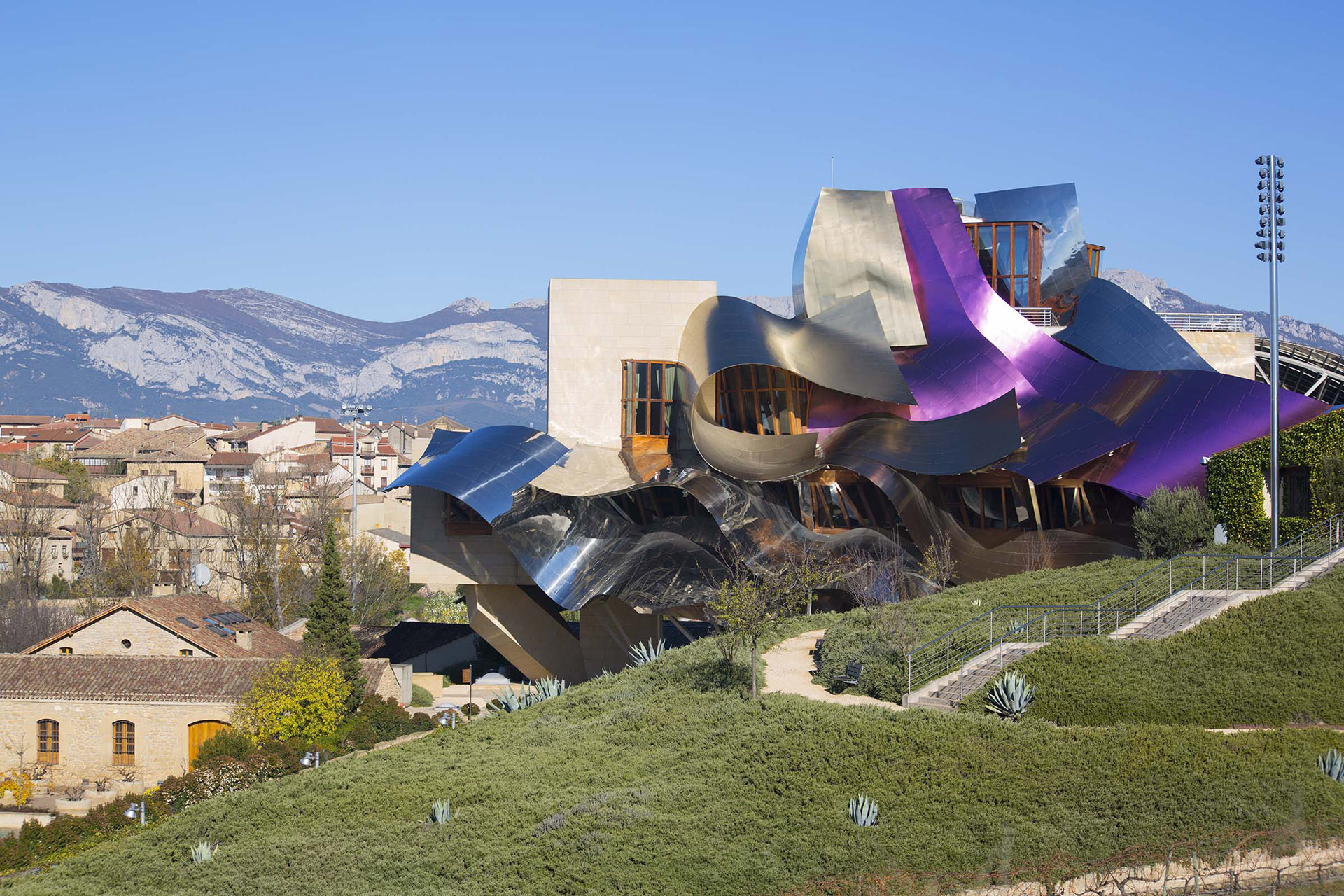 Most Impressive Private Cellar
Whilst there are no doubt thousands of incredible private cellars around the world, we were guided by those that had been kind enough to share their private wine spaces with the public. Forbes in the US features many private cellars and we were most impressed by a 2000 bottle cellar on a six-acre European-style estate in Atlanta Georgia. They describe the cellar as extremely well-manicured however we loved the barrel-vaulted, hand-laid Italian tile ceiling.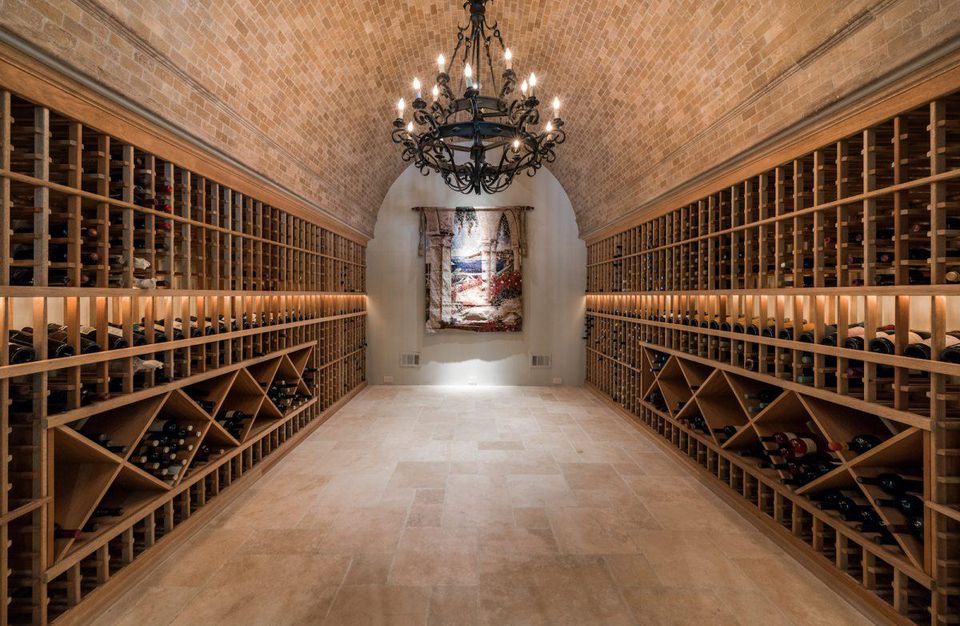 Australia's Most Impressive Private Cellar
We cannot look at incredible cellars without exploring a little of what Australia has hidden beneath its floors. Our search led us to Queensland's Sotheby International Realty and property in Yeronga on the banks of the Brisbane River. The home's sophisticated wet bar boasts a 960-bottle climate-controlled wine cellar with ornate hand-crafted metal gates, western-red cedar shelving and a sand-blasted marble floor, all secured behind a triple-glazed door.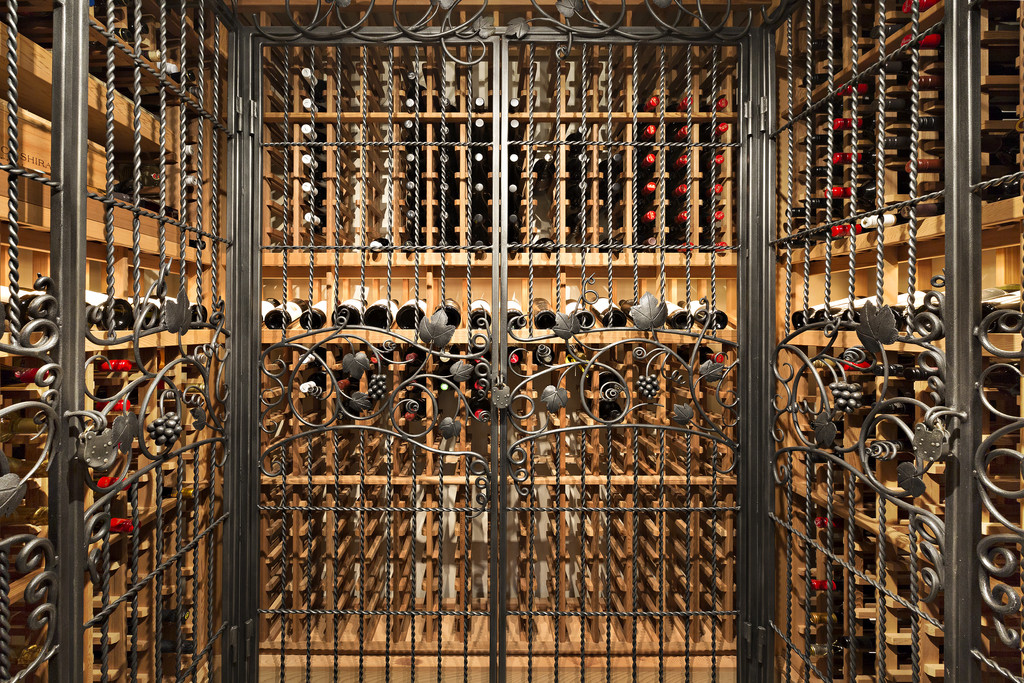 So, keep saving and dreaming, and one day your selection of avidly collected and favourite tipples could be housed in their very own 'Taj Mahal' of wine.
Images
1. Dave Proffer courtesy of The Vintage News
2. Image courtesy of World of Wine
3. Image courtesy of Spiral Cellar UK
4. Image courtesy of World of Wine
5. Image courtesy of Wine Enthusiast
6. Image courtesy of Forbes.com
7. Image courtesy of Queensland's Sotheby's International Realty