10 December 2017 | Singlefile Wines Blog | Alicia Russell
Denmark Food and Wine Trail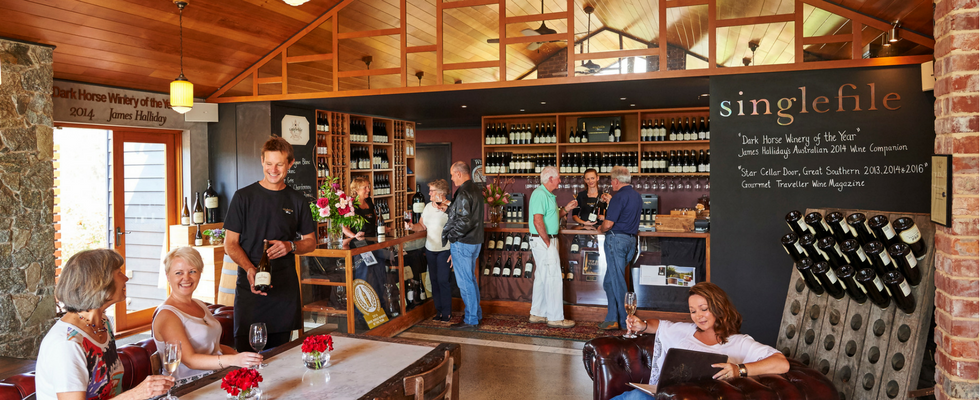 The home of Singlefile's cellar door and estate is situated in glorious Denmark, the cool-climate coastal town located on Wilson Inlet in WA's Great Southern. Along with Singlefile's cellar door, there are so many compelling places to visit while you're here. Thankfully, the Denmark Food & Wine Trail has just been launched. Visit the website to find out how you can jump on the trail. The local Busy Blue Bus can be booked as your designated driver at any time, and a hop-on/hop-off service commences in 2018. Find the dates on the website. For now, we've compiled a quick rundown of the wonderfully diverse places on the trail.
First step, ensure you start your journey at our favourite local coffee pitstop, Mrs Jones Café, at 12 Mt Shadforth Road. You can explore the trail any way you choose from there – here's our recommendation.
1. Mrs Jones Café
Retro smooth
Mrs Jones Café is the place to eat in Denmark. Fancy pancakes with bacon and maple syrup for breakfast? Or fish tacos for lunch? This licensed café offers fresh and honest fare with an extensive wine list featuring Great Southern wines. Mrs Jones has plenty of space inside and a generous deck area to soak up the sun while enjoying the ever-popular Mrs Jones eggs benedict. They've also recently started serving tapas and wine on Friday and Saturday nights. Your tastebuds will thank you!
Web: mrsjonescafe.com Instagram: @mrsjonescafe Facebook: Mrs Jones Cafe

2. Rockcliffe Winery
Wine and artisan gelato
Rockcliffe cellar door overlooks the winery's vineyard and surrounding Karri forest with beautiful lawn areas on which to relax. Each year, Rockcliffe holds complimentary Sunday Music Sessions in December, January and Easter, as well as Friday afternoon markets and weekly outdoor movies in December and January. Don't miss the artisan gelato made on site all year round.
Web: rockcliffe.com.au Instagram: @rockcliffewines Facebook: Rockcliffe

3. Singlefile Wines
Chocolate and fine wine pairing
Visit Singlefile's welcoming tasting room to enjoy an impressive line-up
of fine wines reflecting the pursuit
of excellence in winemaking. Our experienced team takes you on a journey to discover the nuances of Singlefile's premium vineyard sites within the five diverse sub-regions
of the Great Southern. Guests are encouraged to bring a picnic lunch or indulge in a chocolate and wine pairing at this friendly family-run business.
Web: singlefilewines.com Instagram: @singleflewine Facebook: Singlefile Wines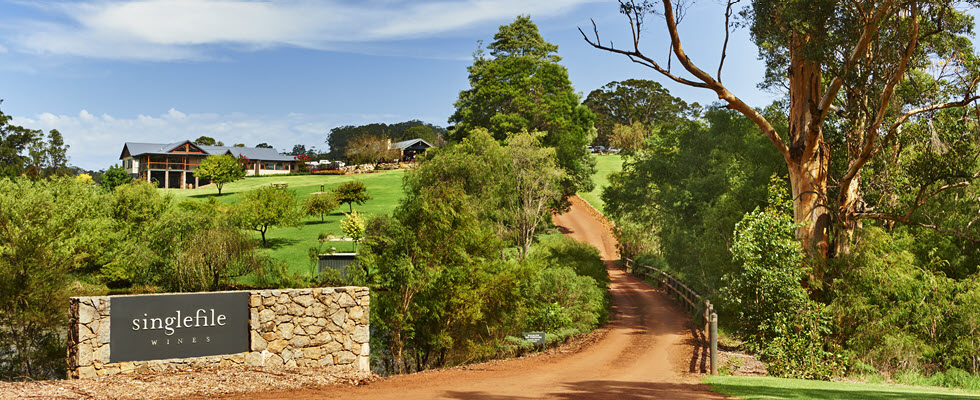 4. The Lake House Denmark
Wine, food, coffee and great views
The Lake House Denmark cellar door, restaurant and café is a great a destination for visitors to the Denmark area. Enjoy a glass of wine and a vineyard platter, beef & shiraz pie or delicious coffee and home-made cake by the lake. Sample the wines, taste the range of Vinofood condiments made by the winery such as chutneys, jams, preserves and syrups, and try the WineSpa body care products made from grape seed oil.
Web: lakehousedenmark.com.au Instagram: @lakehousedenmark Facebook: The Lake House Denmark

5. Pawprint Chocolate
Handmade chocolate
Family owned and operated, Pawprint Chocolate is based in Denmark and produces high-end chocolate combined with whole foods that are roasted, sliced, toasted and preserved to create unique flavour combinations. Its ingredients are ethically sourced and palm-oil free. The Pawprint range includes handmade truffles featuring local wine and dairy products. The ginger used is crystallised on site and there are unique gift options and samples in store.
Web: pawprintchocolate.com Instagram: @pawprintchoc Facebook: Pawprint Chocolate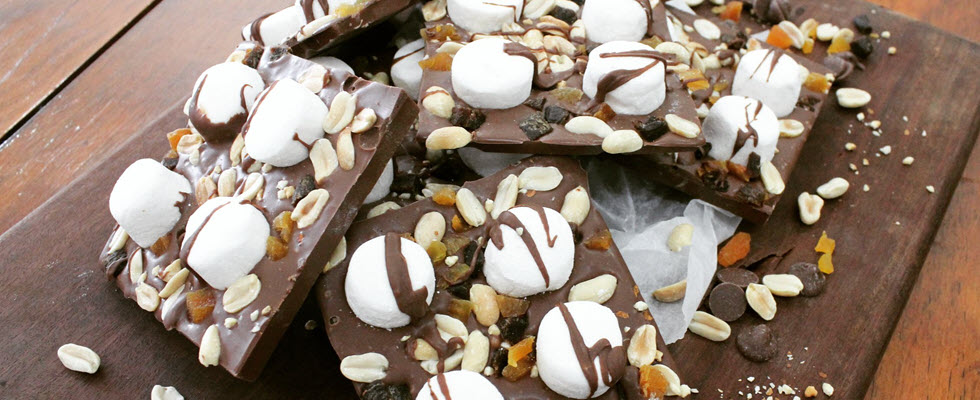 6. Boston Brewing Co and Willoughby Park Winery
Beer, wine and great food
Denmark's only brewery, this family-run business has something for everyone. Enjoy the large selection of award-winning, hand-crafted beers all labelled with names honouring the Great Southern region, or taste one of Willoughby Park Winery's wines in the cellar door. Kick back and relax with a wood-fired pizza or grilled WA tiger prawns, overlooking the vineyard while the kids let loose on the huge playground.
Web: bostonbrewing.com.au Instagram: @bostonbrewingco Facebook: Boston Brewing Co.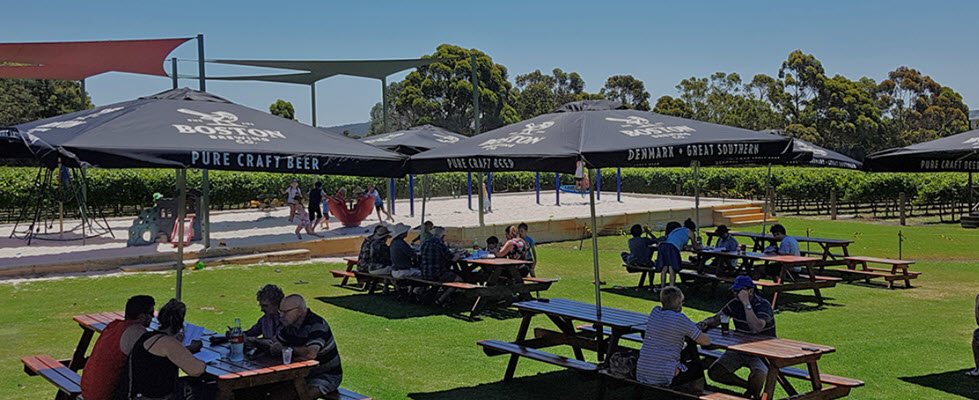 If you are looking for the perfect place to stay whilst you explore the trail, we recommend the tranquil Celestine Retreat. Relax and take in the magnificent views over the Wilson Inlet and Southern Ocean and enjoy their ornamental and native gardens. Mention the Food and Wine Trail when booking by phone to receive a 10% discount on accommodation at Celestine.