Socialise and Indulge Package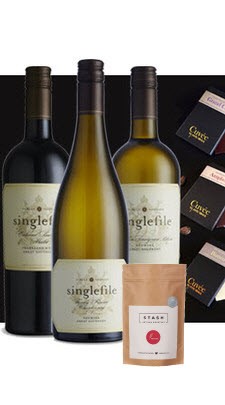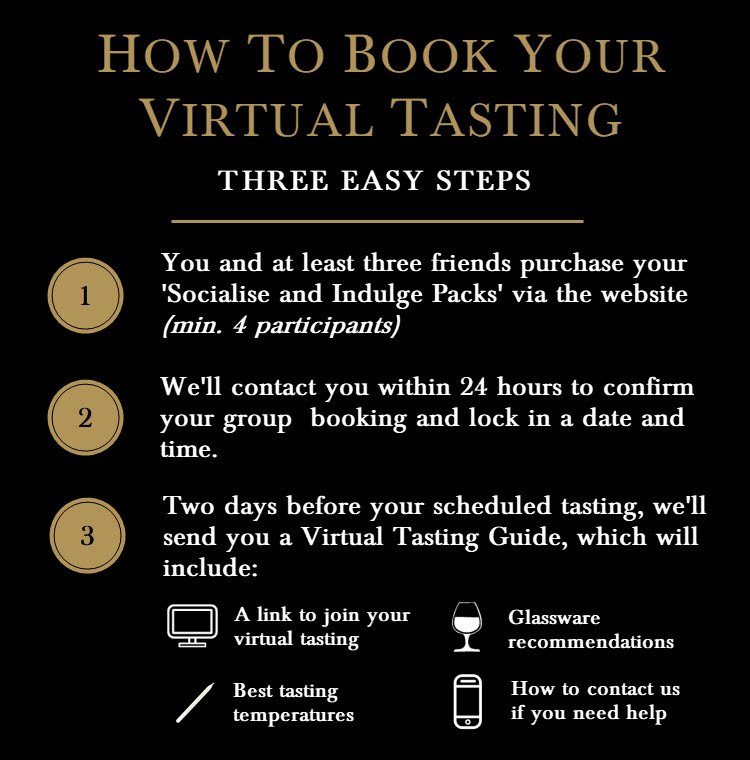 Gather three or more friends for a unique wine and chocolate tasting experience, from the comfort of each friend's home!

Here's how it works:

Each household will receive a specially selected pack of three Singlefile Wines, perfectly matched to three Cuvee Chocolates plus 250g of freshly roasted Stash Coffee.

Book a date and time and we'll set up a virtual space (no special software required). A Singlefile host will take you through our Coco d'Vino wine and chocolate pairing (an experience listed in Gourmet Traveller Wine's Top 50 Wine Experiences in the World).
Allow at least four days for delivery to Perth, 10 days for interstate and 12 days for Queensland and regional areas.
Should you wish to order all packs to your home, that you then dispatch to friends, please amend your order quantity online.
What you need:
A smart phone, iPad, Tablet or laptop/desktop with camera
Three or more friends!
What we'll provide:
1x 2020 Singlefile Great Southern Semillon Sauvignon Blanc
1x 2019 Singlefile Family Reserve Chardonnay
1x 2018 Singlefile Single Vineyard Frankland River Cabernet Sauvignon
1x Cuvee Bianco 30% White Chocolate (70g)
1x Cuvee Amphora 65% Dark Chocolate (70g)
1x Cuvee Grand Cru 75% Dark Chocolate (70g)
1x 250g bag of Stash Coffee
A virtual hangout space
A Singlefile team member to take you through the tasting
Full instructions and tasting notes
Technical support if required
Want more information? Contact us on 08 9840 9749, or at theteam@singlefilewines.com