Porongurup
With a superbly lyrical name like Porongurup, this Great Southern sub-region comes with high expectations. And they are met on all counts.
Porongurup lies just east of Mount Barker and boasts a Mediterranean climate with its high elevation that showcases its vineyards across spectacular precipitous terrain.
The Porongurup Range rises to 670m with vineyards located at an elevation of between 200 and 400 metres. This distinctive geomorphic granite range has a variety of soil types often named after the dominant eucalypt species, with the most fertile being the karri loams and material derived from the weathered granite.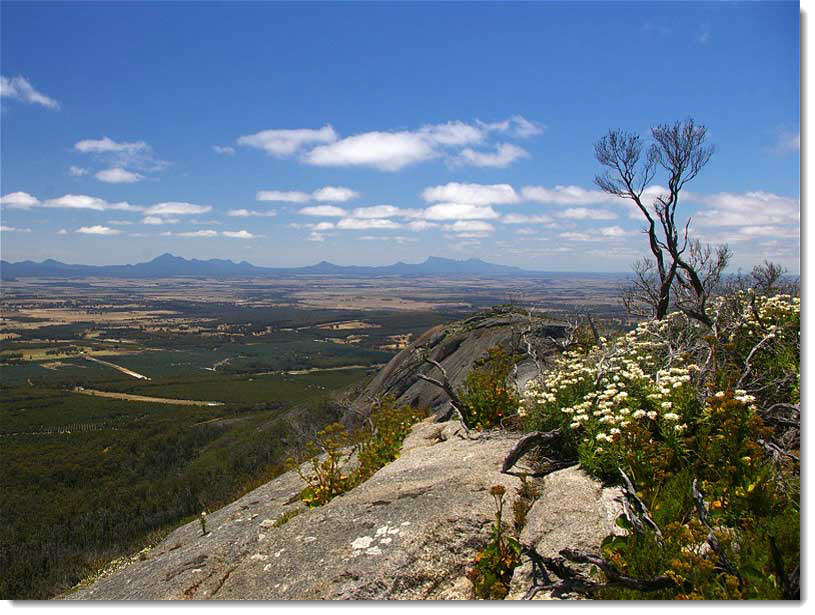 A feature of Porongurup's climate is a nocturnal thermal zone, created by a layer of warm air, which rises above the denser cold air sliding down the projecting hillsides of the sub-region and settling on the lower valley floor. The excellent air drainage diminishes the risk of frosts.
The Porongurup sub-region produces wines with a distinctive character and recently the area has developed a reputation for delicate Riesling resulting from the unique terroir of the region.
Singlefile produces a Riesling from Bates Rock Vineyard in Porongurup.
For more information see The Porongurup Visitor's Guide or a few of our travel tips for the Porongurups.