Singlefile Named in Ray Jordan's Top 100 Reds 2023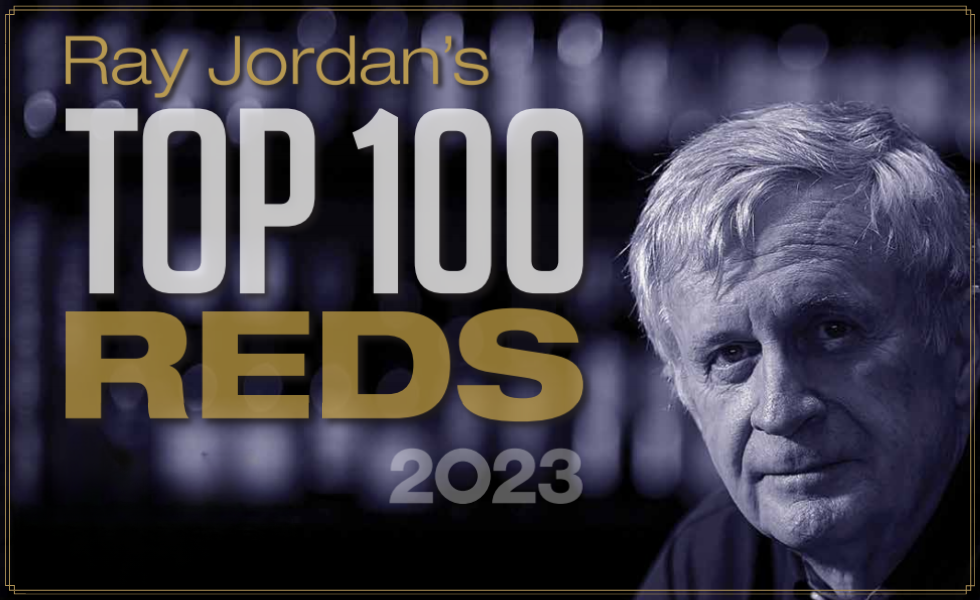 Singlefile are delighted to announce four of our wines have been named in Ray Jordan's annual compilation of the year's Top 100 Red Wines.
Out of over 700 wines submitted, our 2021 Single Vineyard Frankland River Cabernet Sauvignon also secured 'Runner-up Best Wine' of the tasting.
With over forty years industry experience, Ray is one of Western Australia's most respected wine journalists, and his recognition of Singlefile in his highly anticipated annual line-up is a wonderful reflection on our winemaking team and the quality of fruit from our Great Southern wine region.
"This was a big [Top 100] tasting. Probably the biggest yet, with more than 700 wines submitted from wineries across the country. The battle for top honours of the entire tasting was yet again a battle royale, with so many wines vying for a spot in the final line-up [...] It was Singlefile that really excelled as the most successful producer. In fact, in the final judge off, both their cabernet and shiraz were right in the mix. Their other varieties also performed well, confirming this producer as one of the stars of the WA industry."
Ray Jordan, Top 100 Reds 2023, 22 July 2023

2021 Singlefile Single Vineyard Frankland River Cabernet Sauvignon
95 points, Runner-up Best Wine
One of a number of Singlefile wines that performed so well in the tasting. The single vineyard is Riversdale in Frankland River. It is one of the best around. This is a most impressive cabernet, chock full of deep dark fruits with a leafy overlay. The palate reveals a chalky ferruginous mix with the firm support of fine-grained oak and gravelly tannins taking it to a very long finish. Dry chalky finish completes an excellent wine.
Buy Now
2022 Singlefile Single Vineyard Frankland River Shiraz
96 points
Yet another stunner from the Riversdale vineyard in Frankland River. This is a vibrant and brilliant shiraz capturing the essence of this fruit in a very good year. Perfumed aromas with lively cherry and red currant overlaying a deeper plummy character. The palate is exquisitely structured with a silky fine frame supporting medium bodied fruit that cascades to a very long finish.
Buy Now
2020 Singlefile Single Vineyard Frankland River Grenache
95 points
This really is an exquisite example of this variety from a very good year. Soft and supple with a delightfully lifted palate weight. Has a purity, brightness and lightness of touch as the fruit floats effortlessly across the palate. Aromatic and fragrant. You'll want to tuck into this one.
Buy New Vintage
2022 Singlefile Single Vineyard Porongurup Pinot Noir
94 points
This has been sourced from the Misery Hill vineyard in the Porongurups. Medium bodied with excellent structure and poise. The aromas of sour cherry and spicy, slightly gamey characters are engaging. The palate is refined and focused with a fine chalky acid and fine bony tannins in control. Plenty of red fruit emerges with breathing. I reckon another few years will see it really hit its straps.
Buy Now