2020 Singlefile Small Batch Fiano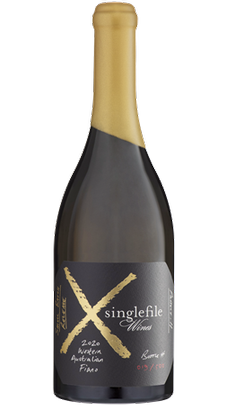 SMALL BATCH PROJECT: #11

VINEYARD & WINEMAKING
Sourced from a unique and the only vineyard in Narrogin in the heart of wheat and sheep agriculture. The Fiano vines are well suited to the dry tough conditions. All viticulture and winemaking techniques followed are done so with the goal of promoting the unique characters of Fiano. In 2019 a wet winter and typical spring brought about a good start to ripening. The vines are very low cropping due to the low rainfall and warm dry conditions during ripening.
Harvested on the 17th February 2020, the fruit was handpicked and chilled overnight before pressing the next day. A neutral yeast strain was selected to retain the pristine natural flavours. Only two barrels were made of the Small Batch with fermentation undergoing in stainless steel barriques. The wine was racked off its yeast lees post fermentation to retain the palate drive.
THE WINE
A light styled Fiano with lifted aromas of spice, floral and honey characters. These follow through on the palate with a dash of nuttiness, medium weight and textured mouth feel. This wine is well suited to complement light, fresh seafood dishes. Drink now or allow this to continue to develop in the bottle for 5 years.
Product Reviews
Piers Truter
(21/02/2021 at 10:17 AM)
Serve at Chardonnay temperature and give the wine a few moments before drinking.
Lemon yellow in the glass. The nose is rich with white flowers; honeysuckle and jasmine, and an undertone of lime. A complex savoury medium length palate of melon, grapefruit, hazelnuts and a lemon acid finish.
We blind tasted with a Maclaren Vale fiano and the four tasters all agreed that this understated and gently complex wine was the favourite
Helena Grehan
(22/02/2021 at 12:55 PM)
The Fiano is sensational. It hits you with a slightly tart, acidic zest at the outset and then mellows out with a soft, sophisticated blend of lemony melony flavours. Delicious. I'm a big Fiano fan and delighted to see this Singlefile Fiano as a really competitive entrant into the market.
Andrew P Saunders
(26/03/2021 at 6:40 PM)
As expected a lovely wine with a fresh and fruity taste. Am a new convert to Fiano and will have to consider moving to a higher club membership to buy this in the future