2018 Singlefile Small Batch Denmark Pinot Noir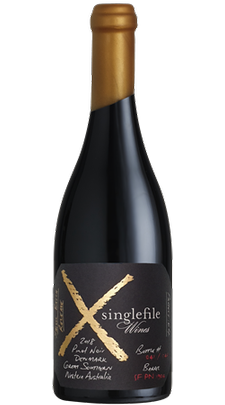 SMALL BATCH PROJECT: #4

VINEYARD & WINEMAKING
In 2018 a wet winter and typical spring brought about a good start to ripening. Even temperature days and cold nights helped to retain natural acidity in the fruit with a slightly delayed harvest due to the mild weather conditions over February/March.
Produced from fruit planted at the Singlefile Denmark Vineyard, these Burgundian pinot noir clones were selected for their suitability to the cooler climates and rich soils. The viticulture and winemaking techniques used were with the sole purpose of highlighting the unique characteristics of Pinot Noir from this site. Made with minimum effective sulphites, it was not fined and only minimally filtered.
THE WINE
A fuller bodied style pinot with lifted aromas of forest berries, earthiness, spice and funk. These characters follow through on the palate with a medium weight and textured mouth feel with fine tannins and a long finish. This wine is well suited to complement red meat dishes especially duck. Drink now or allow this to continue to develop in the bottle for 15+ years.
CRITIC REVIEWS OF NOTE
93 points, Jeni Port, Australian Wine Companion, Aug 2020
94 points, Nick Butler, The Real Review, Sep 2019
Product Reviews
Matthew Smith
(06/10/2020 at 12:18 AM)
We got to try a couple of glasses of that Pinot Noir and it did not disappoint. Best Pinot we have had in ages. Highly recommended. If you can get your hands on the small batch wines, they all are unique.
Peter French
(06/11/2020 at 10:27 AM)
This is a tight, elegant pinot noir, produced in small quantities (hence the name) and a fine example of Western Australian pinot noir. It was produced in 2018 from a later than usual harvest. After a hint of bright fruit to start it stays long on the palate with lovely rich notes of blackberry and a hint of tobacco. This is delicious wine and would go well with barbequed duck.