Our Vineyards
Singlefile Vineyard, Denmark
Singlefile's Chardonnay vineyard in Denmark's Scotsdale Valley is the jewel in the crown. In 2007, Phil and Viv Snowden acquired the former Scotsdale Valley Estate property with an established vineyard (planted in 1986) that grew Chardonnay, Merlot and Shiraz. The vineyard is 60 metres above sea level and slopes north/north-westwards, which assists greatly with irrigation and drainage of winter rains. It is planted on rich karri loam and is sheltered by the surrounding giant karri trees. There is ample rainfall in the area, especially in winter, although the vineyard has an irrigation system fed by a large dam on the property. In 2009, the team made the decision to pull out the Shiraz and Merlot vines in order to focus Singlefile's viticulture efforts on just six acres of chardonnay.
After much love and tender care, the vineyard yield has now stabilised due to a combination of the re-trellising, pruning, shoot thinning, instigation of the Smart-Dyson foliar management system and regular weed reduction. The irrigation system has not been used since 2010.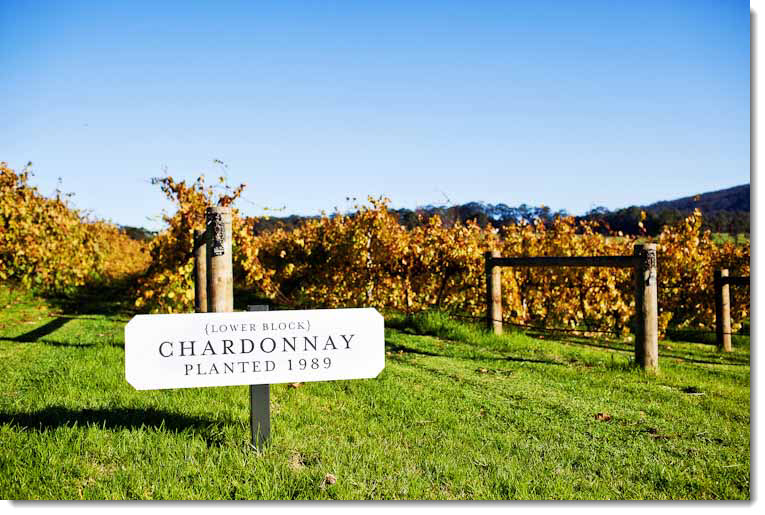 The microclimate of the vineyard is such that it is typically the last Chardonnay vineyard to be picked in the district – sometimes up to a month after other Chardonnay vineyards. This is primarily due to its ability to retain acidity while ripening and it is for this reason that a reasonably complex style of chardonnay can be produced.
The upper block is planted with the Gin Gin clone and this is what is predominantly selected for the flagship wine, Singlefile's Denmark Family Reserve Chardonnay. The Gin Gin clone, also referred to as the Mendoza clone, was first imported by Houghton Winery in 1957. It is a low-yielding clone that makes wine with complex citrus and tropical fruit flavours and a supple texture. Coupled with the low yields, the high skin-to-juice ratio of the grapes gives the wines great depth and concentration of flavours. The lower block is planted to Clone 7 and the fruit for this is used for the Singlefile Denmark Chardonnay.
Use of chemicals is intentionally minimised and every effort is made to maintain soil health using ecologically friendly viticultural practices.
In 2013, the team decided to plant Pinot Noir to this vineyard site. The two chosen clones are 777 Pinot and the D5V12 or more commonly known as "Upright". The goal is to produce an exceptionally high-quality estate Pinot Noir with the first small vintage produced in 2017.
Hamilton Road Vineyard, Denmark
The Hamilton Road Vineyard sits comfortably in the cool-climate sub-region of Denmark, and produces fruit that is characterised by a subtle flinty minerality with a strong acidic backbone that naturally complements the aromatics of Semillon and Sauvignon Blanc. The end game, when choosing fruit from Hamilton Road Vineyard, is to aim for a wine that is fresh and frisky, perfumed with structure and style. And that is Singlefile's Denmark Semillon Sauvignon Blanc, a relatively easy task when working with fruit from this esteemed vineyard.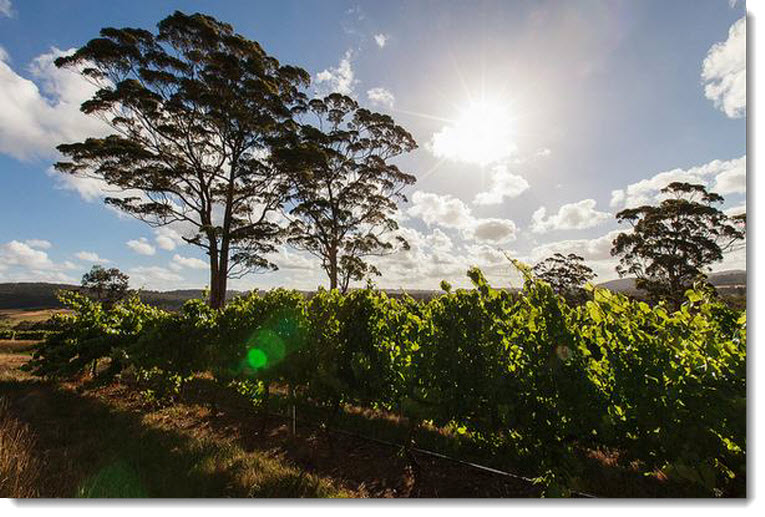 Robertson's Vineyard, Denmark
You say Pinot Noir, we say cool climate. They go hand in hand. And that's why we love Robertson's Vineyard in Denmark. It meets Singlefile's desire to produce a Pinot Noir that's rather full in body, floral on the nose and dense on the palate. Grapes from Robertson's Vineyard typically display dense cherry and raspberry fruit with a subtle savoury finish. All Singlefile's viticulture and winemaking techniques in regards to this site emanate from the motivation to enhance the singular attributes of this vineyard. Sip on Singlefile's Denmark Pinot Noir and see these qualities come to life.
Bates Rock Vineyard, Porongurup
Planted in 1999, this Riesling vineyard perches on the northwest shoulder of the ancient Porongurup Ranges (which are an impressive 1400 million years old). The fruit grows at an elevation of 220 metres above sea level. The vineyard is low yielding and planted with a north–south orientation on lateritic loam soils. Put it all together and what you get is Riesling fruit with impressive length, aromatics, mineral undertones, delicacy and a tight acidic finish. Singlefile's Porongurup Riesling is one of a few wines proving that this emerging region is one to watch, especially for Riesling production.
Riversdale Vineyard, Frankland River
The climate of the Great Southern's Frankland River is cool and continental. Its foundation is highly productive fine gravelly marri loam soils, red and rich and uniform in depth. Its topography encourages a lovely sea breeze to travel north from the Southern Ocean and deliver a late afternoon cool-off, which creates a long, slow ripening season. What does that mean? It means that we hit the jackpot when we discovered Riversdale Vineyard.
It sits 7km north-west of the Frankland River township, and was planted in 1997 with a north–south orientation. It delivers fruit of richness and concentration – just one element Singlefile enhances when crafting its Clément V, Cabernet Sauvignon and Shiraz (Frankland River is arguably Western Australia's premier Shiraz growing sub-region).
Stoney Crossing, Pemberton
Sitting further west and just outside the Great Southern region, Pemberton's Stoney Crossing Vineyard produces fantastic white varieties, two of which are brought to life in Singlefile's range. The vines were planted in 1998 with a north-facing aspect on Pemberton's distinctive karri loam soils. Sauvignon Blanc and Pinot Gris are selected from this site and crafted into wines of distinction: Singlefile's Fumé Blanc (oaked Sauvignon Blanc) and Pinot Gris.