Cellar Door Favourite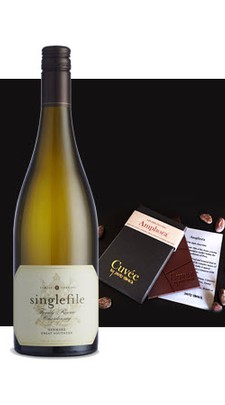 The most popular pairing at our Cellar Door!
The chardonnay has aromas of intense grapefruit and white peach and the palate has a concentration of citrus and stone fruit with cashew nuts and creamy texture. Black forest cherry flavour and the melt-in-the-mouth texture of the chocolate complements the oaky intensity of the chardonnay, giving a clean finish to a most satisfying pairing.
Enjoy this pairing at home
1 x 2018 Single Vineyard Family Reserve Chardonnay
1 x Cuvee Amphora 65% Dark Chocolate (70g)