2020 Singlefile Great Southern Malbec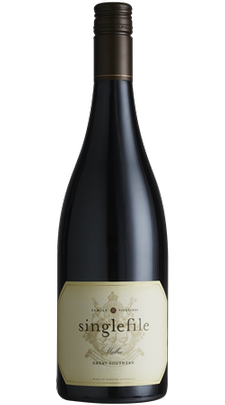 VINEYARD & WINEMAKING
The fruit was picked and sorted on the 12th March 2020. It was cold soaked in small fermenters for three days before undergoing an extended and gentle maceration allowing for the softening of the tannins with the goal of creating a wine with structure and texture along with the natural juicy flavours of malbec. Twenty five percent of the wine was matured in new Bordeaux oak barriques. The balance went to one-year old and two-year-old Bordeaux barriques for seven months maturation before final preparation of bottling in November 2020.
THE WINE
This wine displays bright and lifted aromas of plum, dark berries, chocolate and spicy oak support. The wine is effortlessly mouth filling with juicy red fruit flavours balanced with acidity and gentle fine-grained tannins which provide structure to a long finish.
CRITIC REVIEWS OF NOTE
2020 Vintage
New Release
2019 Vintage
Gold, 94 points, Wine Showcase Magazine, Jul 2020
2018 Vintage
4 stars, Winestate Magazine, Feb 2020
Wine Specs
Harvest Date
12th April 2019
Product Reviews
Sylvia Hodgetts
(08/12/2019 at 10:22 AM)
The Malbec is refined, smooth and has long lasting finish that's a delight to drink. It has balanced fresh dark berry and spiced oak approach that is smooth and classy. Paired with grilled lamb and rocket salad, this is the perfect red for all year enjoyment.
Neville
(20/05/2020 at 12:07 PM)
The nose and the inky purple hues invite you into a full bodied wine of some complexity. Brooding, dark fruit flavours fill the middle and back palate with a velvety texture, and the light oak touch integrates the whole pleasurable experience. To be enjoyed with a wide range of pasta dishes.
Russell Burder
(06/06/2020 at 9:23 PM)
Silky smooth mouth feel. Hint of coco on the pallet followed by joyous bursts of cherry and red current fruit.
Ben Ward
(23/06/2020 at 2:59 PM)
A young wine has the classic Malbec characteristics with purple hues, big fruits and intensity front of the mouth, but lacks the long finish and complexity in 2020. Time will be kind to this wine, smoothing out the big fruits and improving the length and carry of the tannins and savoury notes on the nose. Lovely mulberry and plums with chocolate at the back of the palate. Goes REALLY well with tomato based pasta meals and red meats, matching the sweet and savoury notes.