14 April 2022 | Claire Bateman
Vintage Wrap for Our Vineyards in the Great Southern
With the last picks of red wine fruit just around the corner, harvest is nearing completion for us for vintage 2022. Generally the season is notable for its very wet winter - the rain has filled the dams and puts us in a strong position for this and future years. A warm and very dry summer supported the start of the growing season. And after a slow, rainy start, the fruit this year has ripened two to three weeks later than normal. The quality so far looks exceptional, although yields in some varieties are lower than we would have ideally liked! Our first bottlings will be in June for our Rieslings, Pinot Grigio, and Sauvignon Blanc blends.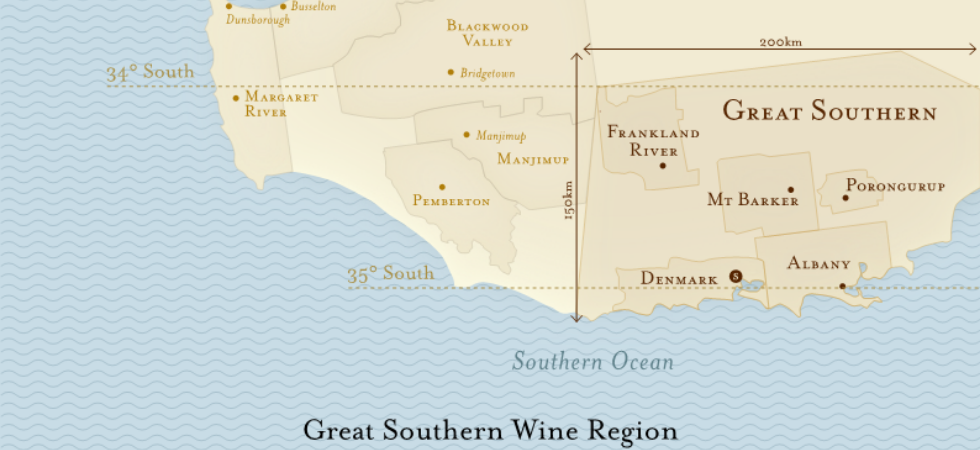 Denmark
The chardonnay and pinot noir from the Singlefile vineyard has been handpicked, and the grapes are now crushed and are fermenting in oak barriques. Thanks to significant work in the vineyard the chardonnay bunch weights and bunch numbers have increased since the last vintage, destined for our Family Reserve Chardonnay and Limited Release 'The Vivienne' Chardonnay. The fruit quality is exceptional, with nice flavour and beautiful natural acidity.
This is the first year that our pinot noir vineyard is mature enough to have the entire block harvested for our Single Vineyard Pinot Noir, and we look forward to sampling our now adolescent red!
For a detailed reflection on what has been happening this year in the Singlefile vineyard, read Vigneron and Co-owner Viv Snowden's vintage summary.
Porongurup
The quality of the Porongurup riesling fruit is looking so good that we have decided to launch a new wine into our Limited Release collection this year, 'The Pamela' Riesling, with natural acidity and a subtle saline character being the hallmark of the grapes from this vineyard. There is also chardonnay, sauvignon blanc, pinot noir and shiraz to look forward to from the Porongorup vineyard. There were a few tense moments with some heavy rain events but the vineyard held up exceptionally well and the juice is looking fantastic.

Riversdale Vineyard in Frankland River
Frankland River
Frankland River is having another brilliant vintage. Shiraz, tempranillo and malbec have been harvested, leaving the cabernets, grenache and mataro on the vine. The steady warm weather pattern which is slightly cooler than previous vintages has meant sugar ripeness and flavour ripeness have aligned at lower alcohol benchmarks which results in more elegant styles of wines in 2022.
Mount Barker
Mount Barker is all harvested now with riesling, chardonnay, pinot noir and fiano all fermenting in tank or barrel. We have also just picked the sangiovese for our fan favourite Rosé. We picked a small quantity of vermentino, likely to join the ranks of our Small Batch collection depening on how it looks post ferment! It's been a great quality vintage despite a few rain events to keep us up at night. Now that everything is off the vine we are delighted with the result.
Albany
Much like Denmark, Albany did receive a few big rain events which kept the chardonnay hanging on the vine a couple of weeks longer than we would usually expect. The slower ripening has resulted in a nicely balanced fruit with slightly lower alcohol level and lots of flavour, destined for our Great Southern Chardonnay and Sparkling.