13 September 2016 | Singlefile Wines Blog | Patrick Corbett
Top Sydney Wine Bars
Sydney's lockout laws have affected drinking establishments across the city but none has thrived more in this environment than the wine bar. Sydneysiders have an affinity with drinking good wine with finely tuned food in elegant environments. So drink up Singlefile's list of the Top 5 Wine Bars in Sydney and patronise these spots to keep them alive and kicking!
Bar Brosé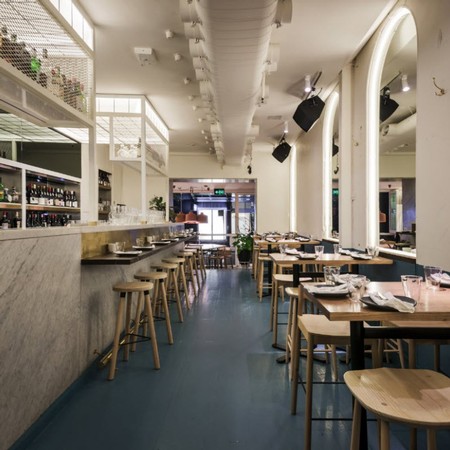 Sydney's latest bar entry is this reinvention of the old L'Otel, then The Passage space. The team from ACME has added Analiese Gregory to its line-up, which has pushed the food to the fore. French bistro classics are given a cool Sydney twist – poulet vin jaune d'Australie – and they sit alongside world cuisine hybrids such as potato gnocchi, lap cheong, and chilli with kombu butter. Its randomness totally works. Just like the haphazard nature of the wine list, curated with headings that help diners figure out what they actually want to drink – a White with Texture and Body or a Red with Curve and Grip? You pick.
231a Victoria Street, Darlinghurst
Web: http://barbrose.com.au/ Facebook: Bar Brosé Instagram: @acmexbarbrose
Rockpool Bar & Grill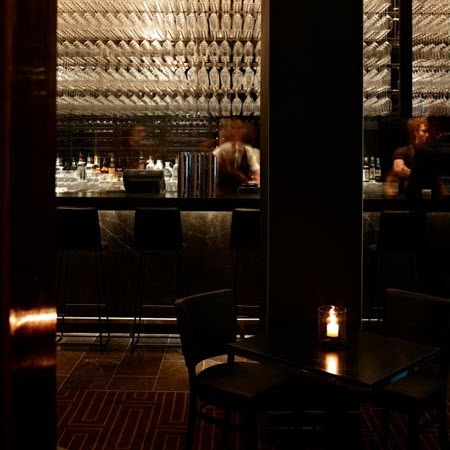 Believe the hype. Rockpool Bar & Grill is opulence on a grand scale. Step into the soaring space held high by polished granite columns and spot Don Draper lurking at the bar over a Tobacco & Spice Old Fashion. At its heart, this place is a steak house (smoky charcoal wafts announce this intention on arrival) but it wears its cool big-city vibe on its sleeves. The wine list is a digest of the world's greatest producers. And we're chuffed that Singlefile is included in that roll call. Sip on a glass of our Frankland River Cab Sav while you chew your way through a dry-aged Wagyu fillet.
66 Hunter Street, Sydney
Web: www.rockpool.com/rockpoolbarandgrillsydney/ Facebook: Rockpool Bar & Grill Sydney Instagram: @rockpoolgroup
The Lodge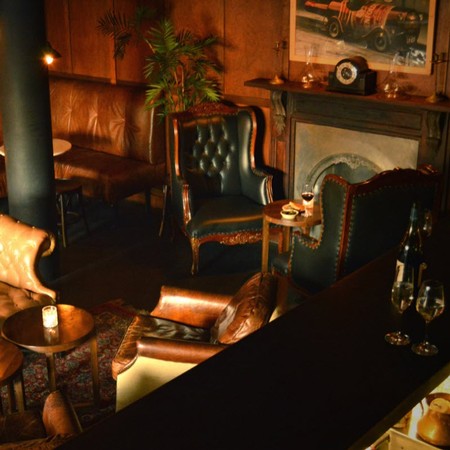 There's nothing glitzy or glamorous about this wine bar, but it's hard to stay away once you've discovered Balmain's best-kept secret. Make yourself right at home in the weathered chesterfields under soft lighting and let the bar staff talk you through the open bottles of the night – don't expect the usual suspects. Head down the wine road less travelled to discover a new favourite. Marry your drop to a dish from the Spanish/French-influenced menu and let the jazz and blues sweep you away from the everyday.
415 Darling Street, Balmain
Web: www.thelodgebar.com.au/ Facebook: The Lodge Instagram: @thelodgewinebar
The Paddington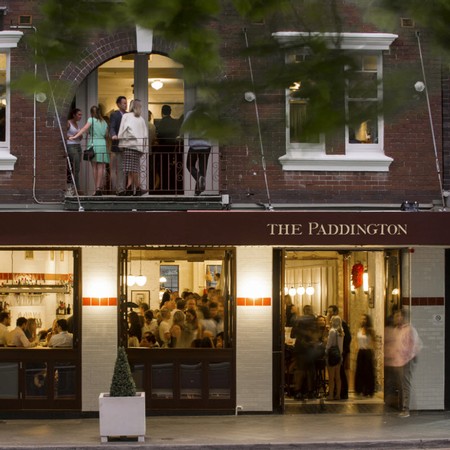 If 'pub bar' drinking is more your vibe, pull up a pew at The (good-looking) Paddington, where you can watch the Oxford Street crowd go by and sip on a Singlefile Family Reserve Chardy with a half chook from the rotisserie. Lighter shared dishes are also available and for the night owls, the kitchen stays alive with a solid late night menu from 10.30pm. If you're in for a long-haul night, head upstairs to the plush cosy corner and linger over a House Mary. The wine list was awarded Three Glasses by the 2016 Gourmet Traveller Wine List of the Year.
384 Oxford Street, Paddington
Web: merivale.com.au/thepaddington Facebook: Merivale Instagram: @merivale
The Gretz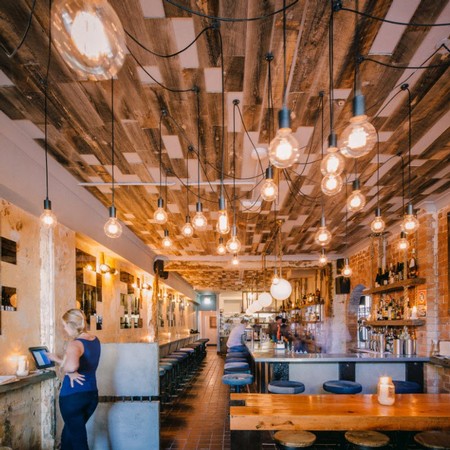 Enmore Road is the rock star high street of the Inner West. It's the who's who in the food-and-wine-world zoo – new restaurants, cafes and bars are as common as bearded men in this neighbourhood. And you'll see a few of them at The Gretz, the second opening from the husband and wife team behind its big brother Hartsyard down the road. The Gretz's menu sings of the sea with a heavy focus on local seafood (by local we mean regional NSW, not Newtown). Sardine Soldiers, Po' Boys or Filet-O-Fish take your fancy? The heavy knotted ropes, Edison globes and raw brick interior keep the nautical theme alive. There's a small wine list that works swimmingly with the food; but the drink highlights are the craft beers and kooky cocktails. Try not Instagramming.
125 Enmore Road, Enmore
Web: thegretz.com.au Facebook: The Gretz Instagram: @thegretzenmore
Honourable Mentions
The Midnight Special
44 Enmore Road Newtown – just down the road from The Gretz, this place is where the locals spend their Friday nights in leather booths drinking local ales and listening to old school rock'n'roll (or brave musos doing their live thing) until they're thrown out at midnight.
Web: www.themidnightspecial.com.au Facebook: The Midnight Special Instagram: @themidnightspecial
10 William St
10 William St, Paddington – a hole in the wall run by the Fratelli Paradiso brothers. Wine is king here and it's writ large on the blackboard. The list is a revolving door of red, whites, oranges, and natural wines by the glass. The bar menu is stellar.
Web: 10williamst.com.au Facebook: 10 William St Instagram: @10williamst
Fix Wine Bar & Restaurant
111 Elizabeth St, Sydney – the bar's owner, Stuart Knox, is a sommelier by trade, restaurateur by day job. The wine list goes for miles… 200+ bottles at your disposal with seasonal food favourites to match.
Web: www.fixwinebar.com.au Facebook: Fix Wine Bar + Restaurant Instagram: @fixwinebar
121BC
4/50 Holt St, Surry Hills – this place is heaven for the Italophile. It's modelled on the Italian 'enoteca' – wine bar and wine shop all in one (small space). The wines are curated by Giorgio De Maria, one of Sydney's best sommeliers, and the staff reflect his passion with expert knowledge and sincere hospitality.
Web: www.121bc.com.au Facebook: 121 BC Instagram: @121bc