3 April 2016 | Singlefile Wines Blog | Patrick Corbett
Top 5 Wine Bars to Discover in Melbourne
Melbourne's European sensibility has driven the evolution of its bars, with their dark wood interiors, "small plate" dining and heavy focus on premium wines. It's this passion for the enjoyment of wine that brings a smile to our faces at Singlefile. Sure, our wines feature on the lists of some of Melbourne's bars, but we love them all for their encouragement of the appreciation of the finer things in life. This is our curation of Melbourne's Top 5 Wine Bars.
South Press Wine House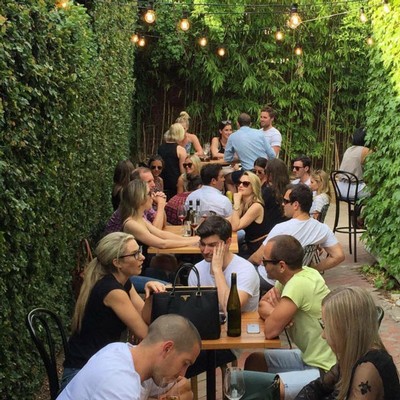 South Yarra wine bars may not have the inner-city vibe of the CBD but what they lack in urbanity they make up for in style, quality and space. South Press is a new-ish bar on Toorak Road with a leafy garden courtyard and an elegant internal fit-out of brown leather banquettes and floor-to-ceiling wine racks. Team the Burrata with Heirloom Tomatoes with a glass of Singlefile's Denmark Chardonnay and everything is alright with the world.
Web: www.southpress.com.au Facebook: South Press Wine House Instagram: @southpress
Punch Lane Wine Bar & Restaurant
Punch Lane is one of the pioneers of Melbourne's laneway revolution. Dark, cosy, broody and always busy, this place is the go-to destination for pre-theatre drinks as well as the long lunch brigade. Order a bottle from the extensive wine list to enjoy with the charcuterie plate, the French cheese selection or sheep's milk haloumi. You can also order the express lunch menu, which costs $39 and will have you in and out within the hour.
Web: www.punchlane.com.au Facebook: Punch Lane Instagram: @punchlane
Gertrude Street Enoteca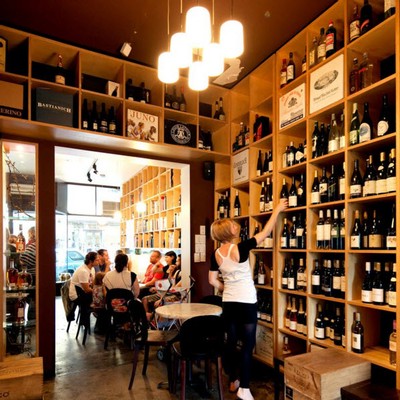 What's an enoteca? Its literal Italian translation is "wine repository". In Italy this service has become a widespread phenomenon that allows customers to walk in and taste regional wines with small plates of fresh food before purchasing. A wine library of sorts. The Gertrude Street manifestation invites diners and drinkers to enjoy its food in a convivial rustic setting. Brigitte Hafner is one of this country's best chefs and as a champion of local food at Gertrude street Enoteca, she creates intelligent plates of fresh food to be paired with co-owner James Broadway's superb wine sections. It's a small space so arrive early to guarantee a seat in this busy Fitzroy hub.
Web: www.gertrudeenoteca.com Facebook: Gertrude Street Enoteca Instagram: @gertrudeenoteca
City Wine Shop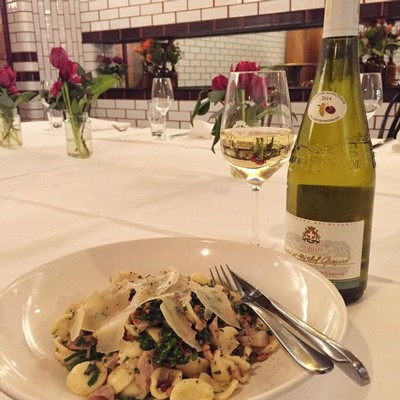 Melbourne's City Wine Shop is all about the wine. Visitors choose a bottle from one of the sky-high shelves to either take home or enjoy at the dark wood bar for a small corkage fee (while enjoying the good looks of nearby Parliament House). European and Australian wines by the glass are also available, as are small tasting plates to suit every taste and appetite level. This is classic Melbourne sophistication at its best.
Web: www.citywineshop.net.au Facebook: City Wine Shop Instagram: @citywineshop
Union Street Wine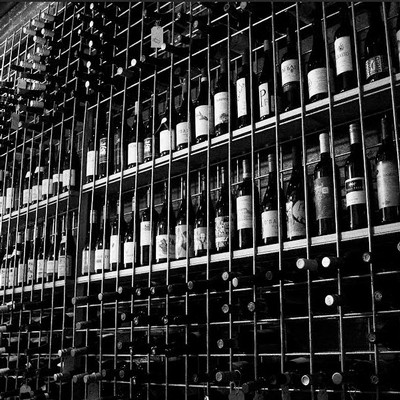 Geelong wine bars are just as cool as those beating in the heart of Melbourne's CBD, so we're breaking the rules and heading an hour's drive south of the city to fill you in on this cool wine bar. Union Street Wine loiters in a city laneway, its entry marked with a sign reading "Wine" with directions through an industrial roller door. Owner manager Andy Leigh was inspired by the design of CBD wine bars – exposed Edison lighting, chalkboards, a wooden bar and maps of the world make it a very compelling option for a Friday night drink. Enjoy a glass of Singlefile's Clément V and a plate of fresh jamón. Or grab a takeaway.
Web: www.unionstreetwine.com.au Facebook: Union Stree Wine Instagram: @unionstreetwine