23 October 2018 | Singlefile Wines Blog | Viv Snowden
Top 10 Perth BYO Restaurants
Perth foodies are spoilt for choice when it comes to eating out and with an impressive growing list of BYO restaurants, there is every reason to grab a wine to match your mood and the style of food before you go. We have selected ten of our favourite spots here.
Check websites for opening hours, booking requirements and menus, then head off to enjoy casual or fine dining of your choice with wine from your own cellar or selected from a trusted bottle store.
Casual
Burgermeister in Nedlands is a small stylish burger and hotdog bar with simply delicious food prepared from fresh ingredients. The beef burgers are made in-house from 100% WA beef and the chicken burgers are made from free range house-marinated chicken breast fillets. The sausages are sourced exclusively from master German butchers for authentic flavour and freshness. The veggie burgers, too, have a touch of style. Pick from the menu then pop over the road for a wine to match.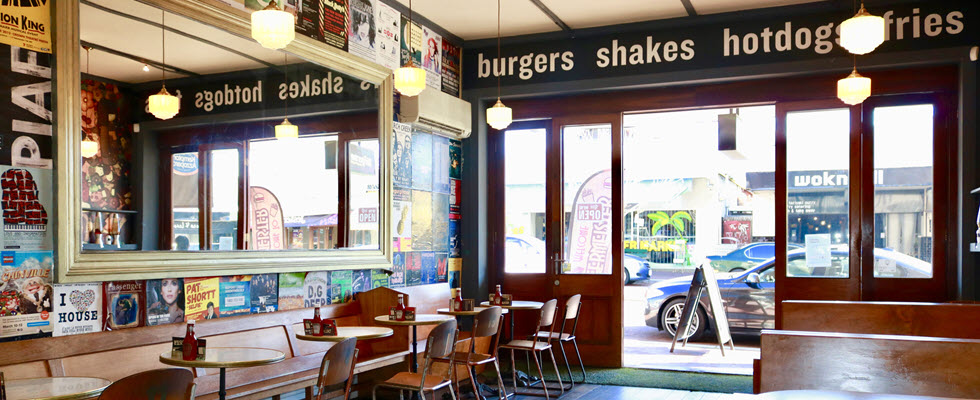 Take your favourite Rhone blend or an oaky Chardonnay and choose from a range of delicious authentic pizzas at reasonable prices at Magna Pizza (previously called the Freo Pizza Factory) which shares an awesome historic warehouse buzz with two other eateries inside The Mantle in the new East End of Fremantle.
The Modern Eatery (BYO and fully licenced in Fremantle, BYO only in Mount Lawley) specialises in Aburi sushi—that's sushi/sashimi where the fish is partly cooked with a blow torch - resulting in a subtle buttery and smoky flavour. For the traditionalist, there is also a "Japas" selection including tofu, gyoza and tempura. Take a crisp white and/or medium bodied red to enjoy with your meal.
Miss Potz in Mount Lawley has made its name for Asian tapas with a fabulous array of tempting tastes like rendang sliders, kingfish carpaccio, orange glazed BBQ pork ribs, sticky chicken wings, soft-shell crab papaya salad and tom yum mussels. Lighter styles like Riesling, SSB, Pinot Noir or even something slightly sweet will pair with these delightful creations.
For more of a European flavour head to cosy Subiaco restaurant Lady of Ro, the place for tasty Greek inspired foods designed to share with friends (or an intimate dinner for two). Bring your favourite Pinot Noir and order the halloumi or a Shiraz and get the lamb! Be prepared for a treat as the legendary vibe of the well-loved Boucla, has been re-created here by the same owners.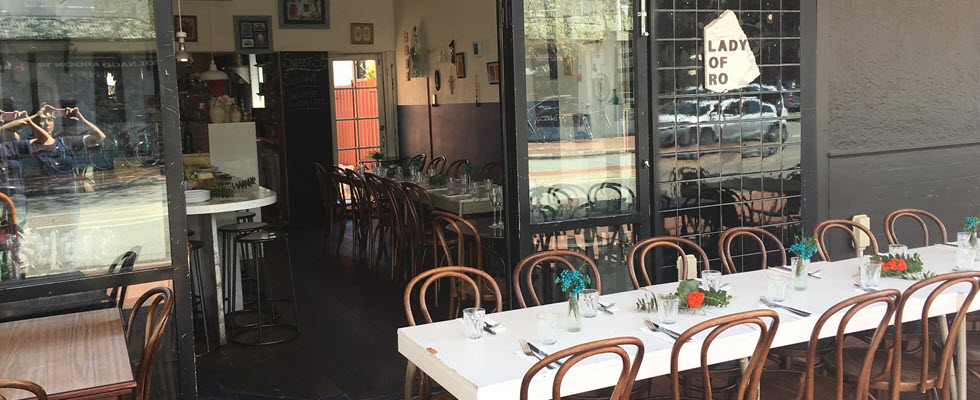 If you are looking for home-style pasta at an unpretentious BYO restaurant which happens to be one of Perth's best Italian restaurants, eat out with the Northbridge locals at Francoforte Spaghetti Bar. Choose from a small enticing traditional menu which includes vegetarian or vegan options and piccolo or grande portions. Grab your favourite wine for the night. Corkage is $4 per bottle.
Last but not least is Good Fortune Roast Duck House in Northbridge and East Victoria Park which serves excellent Peking Duck (traditional roast duck from Beijing), classic BBQ pork, roast pork and BBQ pork ribs, at great value, and is very popular for BYO (albeit with less than ideal glassware, but the food makes up for that).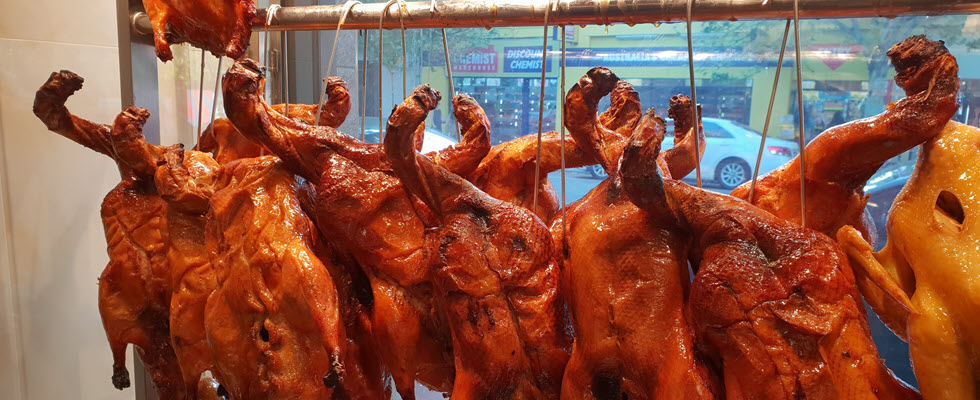 Classics
Uncle Billy's in Chinatown, Northbridge, is a Perth institution. Dave Mavor, Wine Selectors Tasting Panelist and Wine Show Judge, writes that Uncle Billy's "has served tasty Chinese until the early hours for many years and is the perfect place to bring along a crisp Western Australian Riesling… and lower tannin, fruit-focused reds like Pinot Noir, Merlot and Grenache can pair perfectly with richer, less spicy dishes like sweet & sour, chao zhou style duck and sizzling satay." Uncle Billy's banquet menus have a sumptuous array of food reminiscent of a traditional Shanghainese banquet and deserve an unhurried appreciation and lazy conversation with a group of friends. Corkage is $6 per bottle.
Another classic, Royal India, has been recognised as a first class Indian restaurant with fine food and top class service for over 30 years. There is a special emphasis on Tandoori and Goat Curry is one of the signature dishes. Take a nice bottle of Pinot Noir or Riesling to pair with the spices in the dishes. The corkage of $10 per bottle (BYO Sunday to Thursday only) includes pouring using good Plumm glassware for maximum enjoyment.
Clarke's of North Beach provides modern Australian cuisine with French influenced flair and boasts as specialties roasted rib of venison, pork belly and duck breast flamed with cognac. Corkage is $20 per bottle for small parties…negotiable for larger groups. Book for an occasion and take a special bottle of wine to do justice to the well thought out set degustation menu and impeccable service.