18 October 2019 | Singlefile Wines Blog | Tash McCarthy
Sydney's Top 10 BYO Restaurants
Sydneysiders have an affinity with drinking good wine with finely tuned food in elegant environments. We've compiled this list of our favourite Sydney venues where you can bring that special bottle from home and let someone else take care of the rest!
Check websites for opening hours, booking requirements and menus, pack your cooler bag and head off to enjoy casual or fine dining at these eateries.
Pompei's has been serving up fantastic Italian fare in Bondi or over 20 years now. The name is derived from the owner – not the buried city – and you'll find all the traditional pizza, pasta and gelato you're craving at this trattoria. Start with some antipasto and house made bread, follow it up with a capricciosa or funghi pizza on their slow-fermented dough and finish with some sicilian sea salted caramel or blood orange gelato. If pasta is more your thing, give the handmade gnocchi or ravioli a try. Whatever you order, pack your favourite Barbera or Chianti and you'll be happy to while away the evening.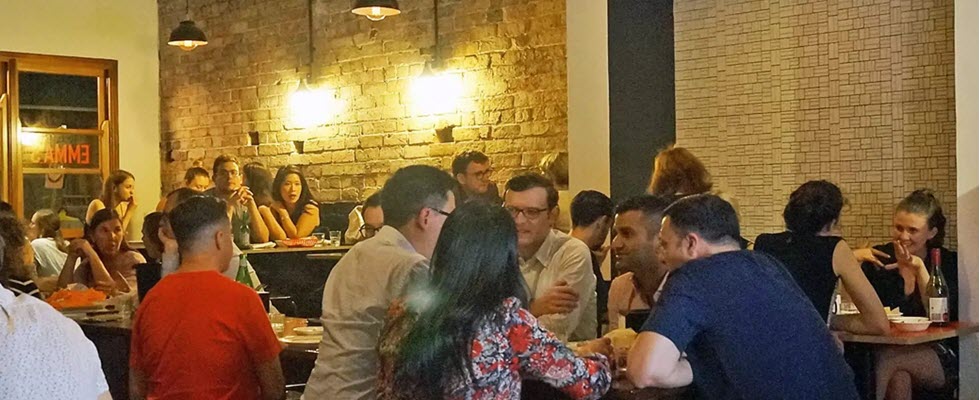 A small family run venue that prepares fresh, tasty Lebanese share food, Emma's Snack Bar in Enmore is a great place for groups. There are great value meat and vego banquets at $48 per person that feature felafel, kafta, moorish chicken, fried cauliflower with dips and salads. The homestyle crispy fish and chicken kebabs are a highlight and the pistachio halva bouza is must try dessert. With its family friendly, relaxed vibe, the small space can get crowded very quickly, so get there early on the weekends!
Bondi's salty jewel Sean's Panorama doesn't have a 'menu' as such – their blackboards are constantly changing with comforting, homestyle foods. There's always a choice from four entrees, mains and desserts and if you feel like something tailored to suit you, there is also a spontaneous chef's choice five course degustation. It is food cooked with care - as it has been for the last 20+ years - and reliable service in a relaxed beachside setting that make this one of our favorites. The only question now is, which wine are you going to dig out for the night?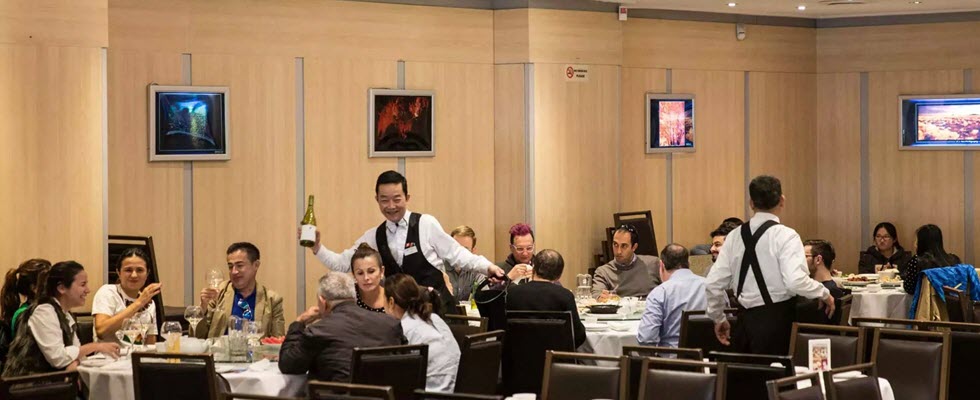 A Sydney institution, Golden Century Seafood Restaurant features live seafood and crustaceans delivered direct from the ocean to your plate. Whole abalone with oyster sauce, braised lobster with ginger and shallot, steamed mud crab – excuse me while I fetch a napkin to dry my salivating mouth! While seafood is king here, the other meat and vegetable dishes are just as good, and the dumplings the stuff of legends. No wonder you'll see an eclectic mix of musicians, celebrities, politicians and other renowned chefs dining here.
You're hard-pressed these days to find a fine dining restaurant that allows BYO. OTTO in Woolloomooloo is one such venue, with their group menu for 8 or more guests allowing you to bring your own champagne or wine. So peruse the set menu in advance and have a think about what's in your cellar that would pair well with each course – and what's going to wow your friends. A nice oaked sauvignon blanc or chardonnay would do well with the first courses, followed by a cabernet for mains and your favourite dessert wine to finish. Waterside views, refined service and approachable Italian cuisine make Otto a must.
Radio Cairo in Mosman serves up a taste of Africa peppered with Cuban, Caribbean and Indian undertones. Wine choice is a bit tricky – with such a variety of flavours and spices on the menu, an off-dry Riesling or Rosé is a good move. Enjoy the variety of world music and eclectic décor alongside the laid-back vibe as you make your way through flavoursome dishes including goat curry, Moroccan lamb mechoui, afro fries and sour cherry and coconut bread and butter pudding.
Surry Hills favourite Maya da Dhaba has a large and warm dining area, well-suited to big groups. The intoxicating spice aromas drift through the space as staff weave through the tables with inventive and contemporary style Indian dishes. If you feel there are too many dishes to choose from (the menu is VERY extensive), opt for one of the banquets which are incredible value and offer the best way to try a bit of everything.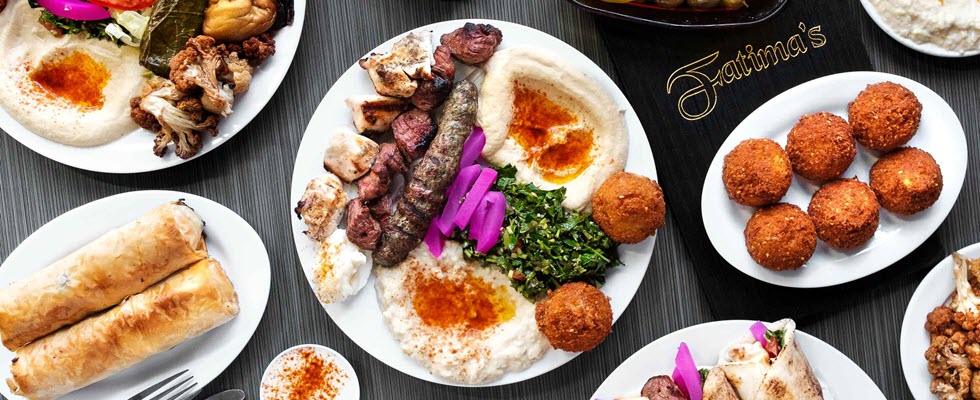 Fatima's on Cleveland Street has been serving up traditional Lebanese fare for over 30 years now – one of Australia's oldest Lebanese restaurants. Bring your favourite bottle of red to enjoy alongside their authentic cuisine. Highlights include the kafta, hummus, falafel rolls and pistachio cake. With such good food, you can see why they've been around since 1969 and on Friday and Saturday nights you'll also see a belly dancer floating through the restaurant entertaining customers!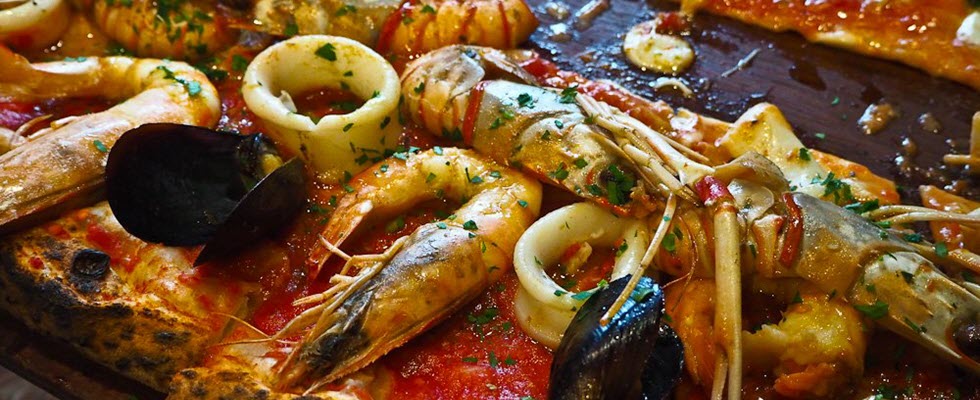 Another great Italian venue, Via Napoli in Lane Cove incorporates traditional values of exceptional service with high quality produce that is treated with respect. Bruschetta, stuffed zucchini flowers, homemade pastas and classic tiramisu are all excellent examples of Italian cuisine, but it's the pizza you really want. Perfect crusts with traditional toppings and flavour combinations (try Via Napoli, owner Luigi's fantasy pizza). There's also a 5 metre pizza challenge, so pull together a group of pizza lovers and see if you can work your way through this monster!
Light, bright and colourful, Miguel's Tapas Bar gives you a taste of Spain in Gladesville. Small plates are key – as you'd expect from a traditional tapas bar – and flavours are big. The outdoor space is a perfect place to enjoy dishes such as marinated octopus, serrano ham croquetas, grilled artichokes and garlic mushrooms, and there are always great specials on the board too. Grab a tempranillo from your cellar and a fun bunch of friends to make the most of the sharing experience.