16 January 2020 | Singlefile Wines Blog | Patrick Corbett
Introducing Singlefile Wines' new Small Batch Collection
I would like to introduce you to a project that we have been working on for a few years that we are now proud to be able to share with you - the Singlefile Small Batch collection.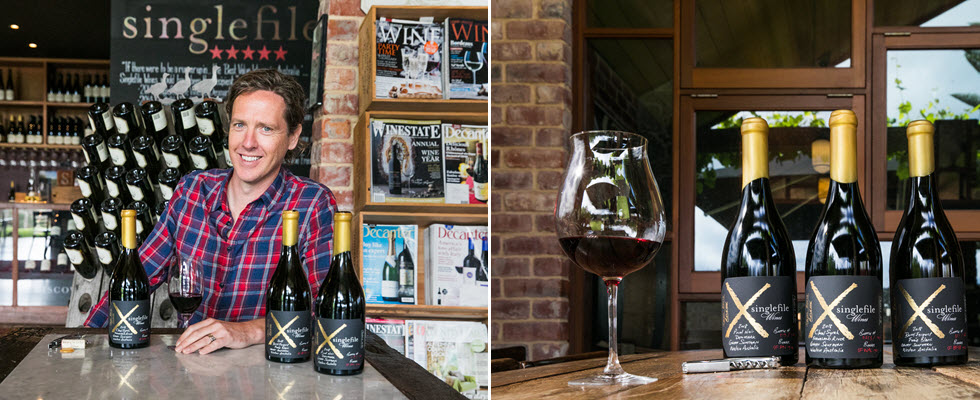 From time to time we see small parcels of fruit that stand out in the vineyard or winery and this Small Batch project gives us the opportunity to give these wines their own voice. It may be a barrel or two, an unusual variety, a particular clone or even a section of the vineyard that ripens differently - we don't necessarily wish to define rules other than to presume these will be small quantities of 'one-off' wines that are made with minimal intervention and only when we see something unique or special.
We have been fortunate that our Wine Club has grown to the point where we can now make wines such as these with our members in mind. Our small batch wines were first offered to Collector Club members as part of one of their shipments - and possibly share with the finest restaurants in the country if there is any left over!
The first of the Small Batch wines is a barrel fermented Sauvignon Blanc that caught my eye. There was something special about those barrels that deserved to be showcased individually.
The Singlefile Small Batch Fumé Blanc was produced in the traditional style of the Pessac-Léognan in the Graves region of Bordeaux. Select fruit went to 100% new oak for five months which adds texture, complexity and subtle spice flavours. The wine was bottled in August 2018 and bottle aged for a further fifteen months before release.
The second wine, the Singlefile Small Batch Pinot Noir is our very first vintage of the Singlefile vineyard Pinot Noir. We planted Pinot Noir in place of the Merlot a number of years ago, and given this is the first vintage from those vines and because it looked fantastic in the winery, we decided to keep it separate. We believe the climate and soils of Denmark are very well suited to Pinot Noir and look forward to seeing how this vineyard evolves from here.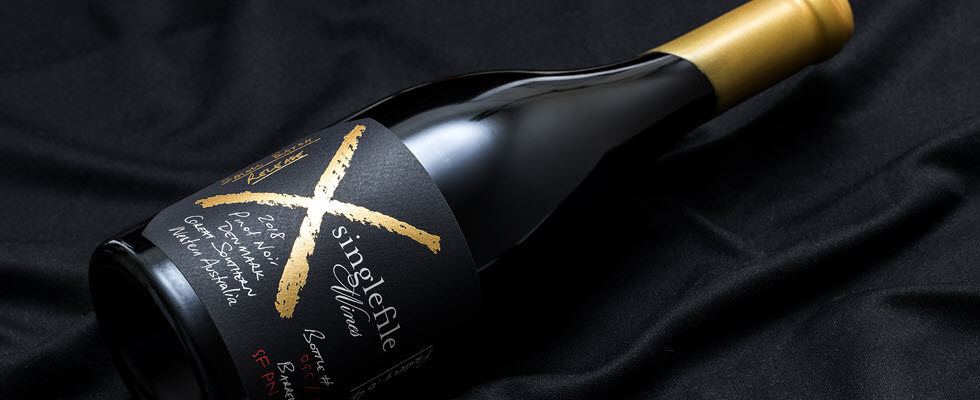 The Small Batch Collection has its own label and is bottled under cork. The 'X' on the label is a reference to the chalk markings I made on those first barrels set aside for the Small Batch Collection.
Each bottle within the range is identified by a bottle number and barrel identifier. There are a few more wines in the works - including a Grenache, an 'Old School' Chardonnay and a Porongurup Pinot Noir - which we look forward to sharing in the future!

2018 Singlefile 'Small Batch' Barrel Ferment Fumé Blanc
Stoney Crossing Vineyard, Pemberton, Western Australia
The wine has the typical Sauvignon Blanc varietal notes of grassiness and pea pod with underlying spice and barrel ferment characters. The mouthfeel is textural and rich and has a multitude of layers. This wine shows its best with food and is well suited to complement oven-roasted chicken and vegetable style dishes.
"It's smoky, and spicy, retaining zest and freshness. It's more Bordeaux Blanc than it is Loire. Drinking beautifully... and destined to show its best with more time in the bottle. The funked-up packaging carries a serious and delicious young white wine." Nick Butler, The Real Review
2018 Singlefile 'Small Batch' Pinot Noir
Singlefile Vineyard, Denmark, Great Southern
A fuller styled pinot with lifted aromas of forest berries, earthiness, spice and funk. These characters follow through on the palate with a medium weight and textured mouth feel with fine tannins and a long finish. This wine is well suited to complement red meat dishes especially duck. Drink now or allow this to continue to develop in the bottle for 15+ years.
"It's an imposing young wine with toasty oak, bunch-spice and vibrant red berry and plum fruit. It spent nine months in 40% new oak with partial whole-bunch ferment in barrel. While it's sinewed and wrestling with itself right now, there's latent balance, and the chalky tannins on the finish show its class and potential. Everything in its right place." Nick Butler, The Real Review
2018 Singlefile 'Small Batch' Clonal Syrah
Frankland River, Great Southern
A bouquet of ground spices, black berries and spicy aromatics. Ripe but elegant flavours of black fruits and spice with oak playing a supporting role. Nice drying tannins with a very long finish. The tannins and flavours are poised to express themselves in the years to come.