1 December 2018 | Singlefile Wines Blog | Megan Belcher
Events happening in the Great Southern this Summer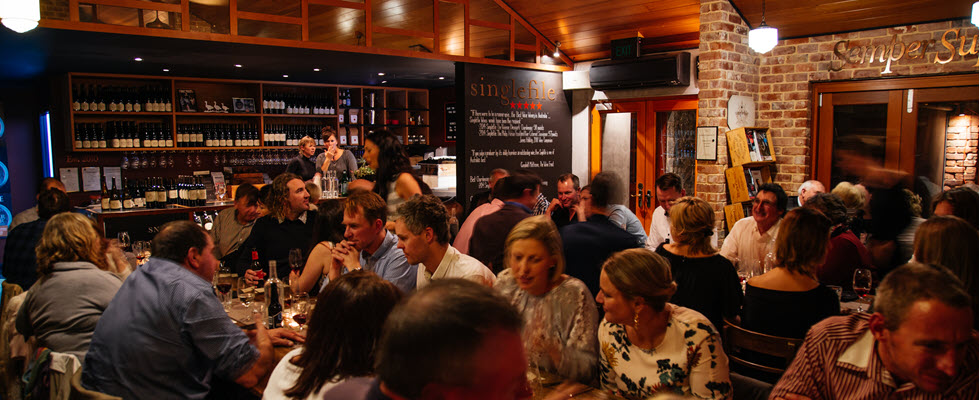 Summer time on the Rainbow Coast! The rain is easing and warm weather is moving in from the east. The Noongar people of the south west call the season BIRAK – season of the young! So we have compiled a list of events and happenings during the holidays for the young and the young at heart! Have fun!
MARKETS & GIGS
Denmark Arts Markets established in 1981 are a veritable showcase for the many talented local craftspeople, artisans and entertainers. On the banks of the beautiful Denmark River – Koorabup – at Berridge Park come and be mesmerized by an array of creativity to delight the senses. Saturday 8 December and Saturday 5 January.

Albany Artisan & Designer Gift Fair eagerly awaited by Christmas shoppers is on again at the iconic Albany Town Hall featuring the exciting work of 12 regional creative personalities and businesses. Meet the makers! Thursday 6 Friday 7 Saturday 8 December.

Rockcliffe Winery off Scotsdale Road is presenting its popular Friday Night markets of Great Southern produce and crafts accompanied now by the foot stomping rhythms and catchy lyrics of the local rock bands that previously made their Sunday sessions famous. Starting Friday 21 December – Friday 1 February.

Freehand, the tiny biodynamic vineyard west of Mt Barker hosts its cellar door in Denmark's town centre inviting you to enjoy platters and live music from 5pm. Check their gig guide for summer.
PARADES
Denmark Christmas Parade is a heartwarming spectacle of colourful, whimsical floats – the culmination of hours of imaginative hard work – representing the essential services and community organizations. Claim your spot on Strickland Street to gain a good view as they wend their way through the town! Thursday 20 December 3pm – 9pm
Albany Bikers Charity Run in its 32nd year is organized by that section of the Vintage Motorcycle Club of WA with all proceeds going to the Salvation Army Christmas Appeal. So why not hop on your motorbike or scooter and meet at Foundation Park on Parade Street - the more the merrier! Saturday 8 December 9am to 5pm
CONCERTS
Opera in the Valley of the Giants – a wondrous experience under the stars in the tingle forest awaits the fortunate who will attend the inaugural Concert for Conservation on Saturday 1 December at Tree Top Walk Walpole. Attendees enjoyed a picnic, with STASH coffee to helping take charge of your emotions! For more information about future events see West Australian Opera.
The Christmas Story Oratorio by Heinrich Schutz performed by the Denmark Baroque Choir & Orchestra at the Denmark Civic Centre with guest musicians directed by Dr Georg Corall is a joyful and exquisitely harmonious musical setting of the Nativity. Saturday 1 December 7.30pm & Sunday 2 December 2.30pm
Albany City Wind Ensemble Family Christmas Concert is a glittering, variety show of song and dance - a gala event for everyone at the Albany Entertainment Centre. Saturday 1 December 7.30m and Sunday 2 December 2pm. Spectacular local talent performing with a 50 piece band!
Carols by Candlelight – join Albany's 67th Apex community festivities at Ellen Cove Middleton Beach. The perfect mix of great music, candlelight and families invoking the spirit of Christmas – peace and goodwill to all! 15 December 6.30pm to 9.30pm
FESTIVALS
Albany Ability Festival – part of the International Day of People with Disability & Disability Awareness Week celebrations. Come and join in the fun and games in the Town Square. Enjoy tasty refreshments and do a bit of Christmas shopping at the market stalls. Be entertained by poets, singers and dancers. Be enlightened! Wednesday 5 December 10am to 2pm
Wignalls Vintage Blues & Jazz Festival a truly successful international standard winery festival! This year on Friday 25 January kicking off the Australia day long weekend enjoy 8 hours of non-stop music (2pm-10pm) from outstanding performers headlined by the John Butler Trio, Missy Higgins and Albany's own Carla Geneve. The gardens provide a fabulous setting for the stages, food stalls and bar. Take advantage of the complimentary bus service too!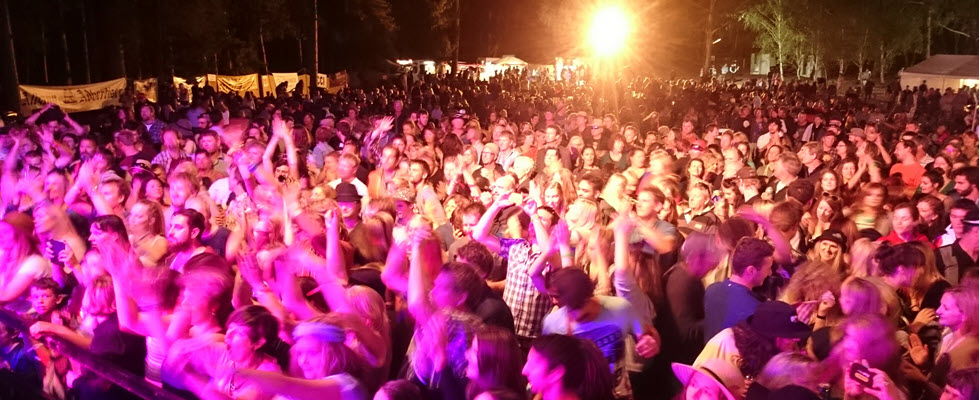 Rockcliffe Winery is hosting its outdoor movie festival again! Sitting on the lawn under the stars sipping wine and nibbling from a picnic basket is a summer delight. The season opens on Saturday 29 December 7:30pm with Simon Baker's BREATH based on the award winning international best-selling novel by Tim Winton casting natural light on Denmark's stunning coastline and surfing fraternity.
COOKING & CRAFT
Kirby's Cooking Classes "If LOVE was edible, this is what it would taste like!"
Frederick and Jacqueline with a Michelin star pedigree are offering to help you get your Christmas entertaining sorted! After the celebrations are over get ready to add some style to your summer cooking – Gourmet BBQ! Sign up for their classes on 9 December and 12 January 10:30am to 3pm at the Denmark Resource Community Centre
Kids Christmas Crafts Workshop - Holiday Fun for Kids - the Denmark Community Resource Centre is where it is all happening! You have to love the feeling of generosity and friendship this busy place conveys! Tuesdays 18 December & 15 January 10am to 12pm
SURF & SKATE
Skate Dayz – at the Albany Skate & BMX Park on Sanford Road Saturday 22 December 10am to 2pm. It's free! Skateboards supplied. Check out the skate workshop and demo and fuel up at the sausage sizzle. See ya there!
Evolution of the Surfboard – an exhibition of vintage and modern surfboards sponsored by ….drum roll please…the Surf Life Saving WA Club of the Year 2018 – Denmark Surf Life Saving Club! From 6 to 20 January at the Community Resource Centre come and meet Wayne Winchester, master board maker, repairer and restorer. "The true essence of surfing is all about change, discovery and the magic feeling of riding the waves." This man is passionate, artistic, skillful and experienced! A legend!