13 February 2017 | Singlefile Wines Blog | Phil Snowden
2017 Vintage Update
It's nearly crunch, or should we say, "crush" time at Singlefile. The 2017 harvest is just around the corner, with Denmark showing good development and steady ripening in response to the warmer temperatures. Most vineyards are expecting a later harvest this year, perhaps two or more weeks later than last year, which means late March or early April for Chardonnay in the Great Southern. Here's a quick rundown on how we're shaping up for Vintage 2017.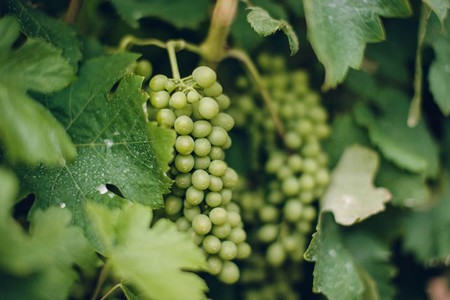 The Singlefile vineyard in Denmark is looking great. The Chardonnay has been hedged in preparation for netting and the young Pinot Noir vines have been trimmed and trained into the vertical shoot trellis position – they have plenty of fruit this, their first year of harvesting, and will shortly be bunch thinned to decrease the yield to be ripened. They have entered veraison (on-set of ripening) with dark berries in abundance. We are waiting for the majority of the fruit to ripen before dropping remaining green bunches to thin out the fruit and allow even ripening leading up to harvest. The Pinot is now fully netted to protect from bird damage.
The Chardonnay bunches are filling out nicely but have not quite entered veraison yet. They will be netted next week. The slow, steady maturing of Chardonnay is very good for the development of flavour.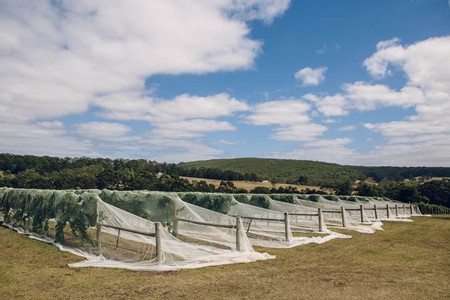 Singlefile's Patrick Corbett also reports that the Riversdale Vineyard in Frankland River has excellent low yields, tracking two weeks behind last year – this will allow good fruit ripening due to the moderate temperatures. In Pemberton the Pinot Noir and Chardonnay grapes are showing the first signs of veraison – and we're very excited about a new vineyard joining the Singlefile team. Stay tuned for further information in the coming months. In Mount Barker the Riesling is looking like it will have a cracking season – expect tight fruit flavours of lime, citrus and pure minerality.
Back at the winery, the tanks are being cleaned and equipment serviced in preparation for this year's grapes. Vintage staff are all onboard and ready to go.
We took a sneak peek at the 2016 red wines in barrel, and they have just had their last round of breathing (rack and splash) and will now be bedded down for another four months of maturation before being blended and prepped for bottling. In particular, the Single Vineyard Cabernet is looking superb with lots of fruit and lovely fine tannins.