5 December 2019 | Singlefile Wines Blog | Tash McCarthy
Best breakfast and coffee venues in the Great Southern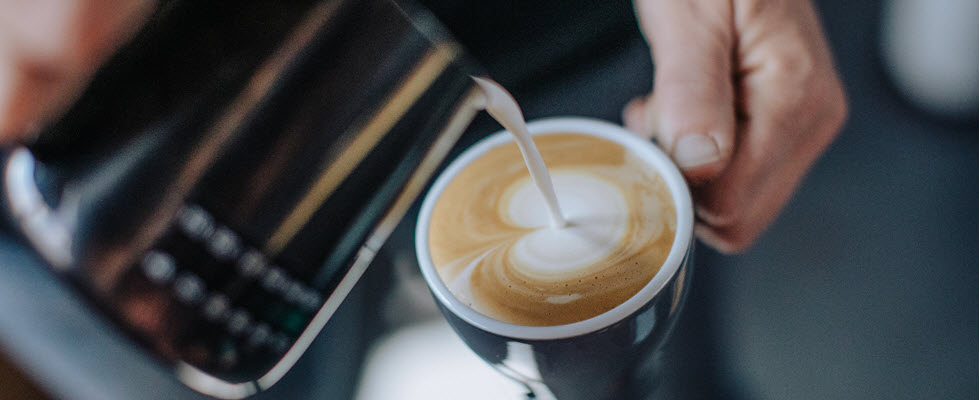 If you're looking for the perfect way to start your day in the Great Southern this summer, look no further! We've compiled this list of our favourite breakfast and coffee venues to set you up for a day of beach hangs, hiking or biking adventures or sampling the region's best brews, spirits and wines. And don't forget you can get a fantastic Stash Coffee from our Cellar Door 11am-5pm any day you're in Denmark!
Denmark
Mrs Jones Café
This Denmark favourite is the place to be for breakfast. Fancy pancakes with bacon and maple syrup? Or perhaps a Bloody Mary to kickstart your day? Serving everything from Nasi Goreng to a full fry-up, this licensed café offers fresh and honest fare with an extensive wine list. Stop in for a bite from 7am to 4pm daily – your tastebuds will thank you!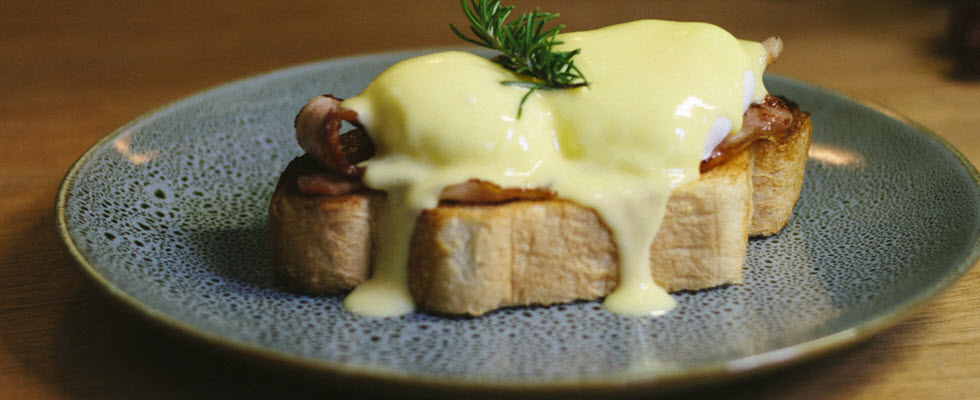 Tea House Books
A cute and quirky bookstore-cum-café down by the Denmark River, Tea House Books is open 7 days a week. Browse the shelves for your next read, then pick a spot on the comfy couches inside or out in the garden for a relaxing coffee and slice of one of their delicious cakes. They're also open for breakfast and lunch daily throughout the summer holiday period.
Denmark Gelato Co
If you're looking for a little pick-me-up after a busy morning around town, head to this central spot for a fantastic cup of coffee. Since a change in ownership earlier this year, the menu has expanded to include pasta dishes and light lunch options, but the great coffee and incredible, authentic gelato remains. Check their Facebook page for holiday opening hours.
The Green Pantry
Nestled along Strickland St you'll find this popular café that focuses on 'real' foods. Think organic, locally sourced ingredients that are delicious and nutritious! Open daily for breakfast and lunch, they also serve a mean coffee and have a range of tasty gluten-free treats.
Albany
Three Anchors
Breakfast at this Middleton Beach hotspot comes with one of the best views in Albany. You'll find all the traditional favourites like eggs benedict, toasted granola and French toast on the menu, with plenty of vegan options available. It can get very busy in summer so book ahead if you know you're going!
Alkaline Café
Albany's only 100% gluten free and vegan café, Alkaline is the place to be if you have a dietary requirement – or if you simply love wholesome food. But don't worry coffee lovers, they do serve 'normal' milk too! Order the granola or the waffles and take in the relaxed atmosphere of this Frederick St fave.
Emu Point Café
Recently rated the top restaurant in Albany by Lonely Planet, this café has been kicking breakfast goals in the Great Southern for years. You'll find this beautiful seaside location that serves a killer coffee and imaginative dishes like gypsy toast and green shakshuka with fabulous views across Oyster Harbour. Open from 7:30am daily, you'll definitely need to book in advance to avoid disappointment.
Bar Kofi
A mobile van that serves locally roasted, organic beans and use bespoke dark hot chocolate and chai mixes, made without additives. You'll want to track these guys down for a great coffee (call or text 0474 286 677) – they have a couple of regular spots and attend local events.
The Little Coffee Shoppe
A tiny new café (opening December 2019) on historic Stirling Terrace, this is a great place to grab a coffee to enjoy while you explore the Amazing South Coast. It's great to see another addition to the heritage shopfronts, and we can't wait to try some of their delectable goods!
Other Great Southern
The Telegraph
Another new opening to look forward to, this time in Bremer Bay! The historic stone Telegraph Station has had a major makeover, transformed into a beautiful café in a central location for holiday makers and locals alike. Opening mid-December, they'll be serving up delicious cakes and coffees so be sure to call in.
Windrush Wines
The menu at Windrush utilizes ingredients from their kitchen garden and local suppliers wherever possible, and is fresh, seasonal and completely gluten free. Sip a great coffee and enjoy one of their home baked treats while you look across their beautiful garden and vineyard across the rolling hills of Mount Barker.