26 September 2019 | Singlefile Wines Blog | Viv Snowden
The passion, places and personality of Pinot Noir

The Passion of Pinot Noir
Pinot Noir is a thin-skinned red grape variety that grows best in cool climate regions of the world and requires patience in the vineyard and passion in the winery to reach its potential, being one of the most popular light-bodied red wines and renowned for its versatility in food pairings. It is also a major component of many of the world's great sparkling wines and French champagnes. The name derives from the French words for pine (the shape of the tightly clustered bunches of fruit) and black (the skin colour).
The Places
Pinot Noir grapes are grown mostly in the cooler climates of the world. Burgundy in France is known as the original cultivation area for Pinot Noir. Other areas also well known for this variety include Tapiz in Argentina, California and Oregon in USA, Ahr in Germany, Northern Italy and the Central Otago and Marlborough regions in New Zealand. In recent years Australia has also made its mark as a producer of exceptional Pinot Noir. The most important regions in this regard are the cool climate areas of Australia including Gippsland, Mornington Peninsula and Yarra Valley in Victoria, Adelaide Hills in South Australia, Tasmania, Pemberton and the Denmark, Albany and Porongurup sub-regions of the Great Southern of Western Australia.
The Personality
Clones
There are 16 significant clones of Pinot Noir planted in vineyards in Australia. The "Mother Clone", designated MV6 is unique to Australia and is said to have been propagated from cuttings derived from the famous Clos Vougeot vineyard in Burgundy.
This was followed by clones developed by University California Davis (eg D5V12, colloquially referred to as having an "upright habit") and these were used in many of the early Pinot Noir vineyards, while most subsequent plantings were of Dijon clones (eg 777, referred to as having a "droopy habit") which make up most of the vineyards today.

The Singlefile Pinot Noir vineyard comprises equal plantings of the D5V12 and 777 clones.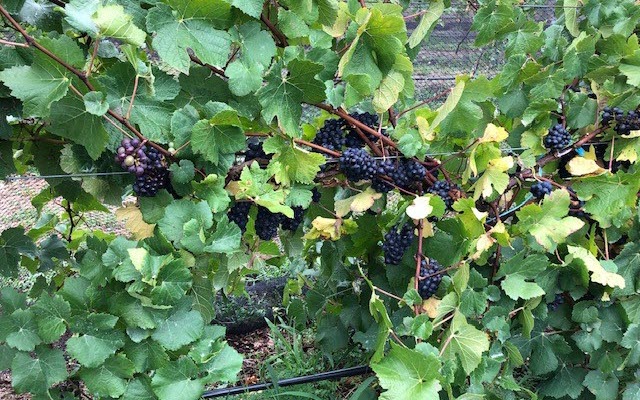 D5V12 Clone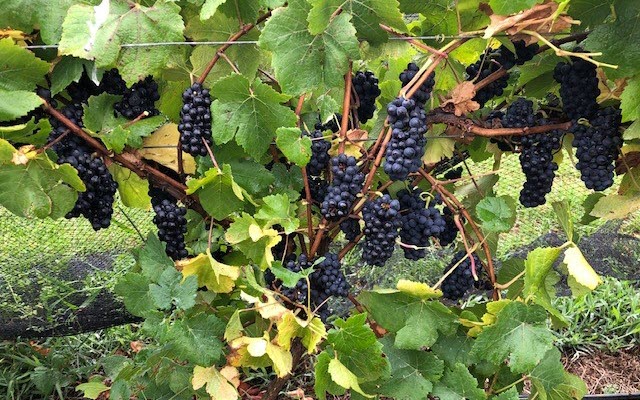 777 Clone
Viticulture
Pinot Noir is a notoriously fickle variety that is difficult to cultivate and early budding makes it susceptible to Spring frosts. It has delicate, thin skinned berries susceptible to disease and bird damage. At Singlefile extreme measures need to be taken to exclude birds from the vineyard (the geese are also particularly energetic in accessing any or all of the crop they can harvest for themselves). Even-temperature days and cold nights are ideal to retain natural acidity in the fruit and allow full flavours to develop. In this respect and many others, Pinot Noir and Chardonnay share similar characteristics, which makes the Great Southern (and the Singlefile vineyard) a perfect location for both varieties.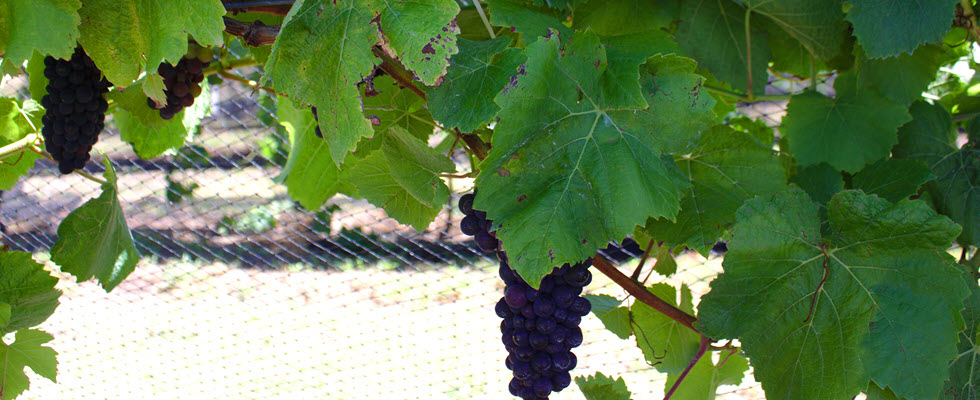 Winemaking
Pre-fermentation cold soaks are used to enhance aromatics. Whole bunch fermentation and stem inclusion techniques are used to add structure and complexity. The wine is aged in approximately 40% new and 60% used pinot selection French oak barrels for approximately 8 months.
Flavour profile
Pinot Noir wines are light to medium bodied with signature cherry and strawberry fruit, earthiness and spice. They are best enjoyed in specially designed balloon-shaped glassware which amplifies the aroma and enjoyment of the flavour. Pinot Noir is best paired with duck, chicken, pork or mushrooms.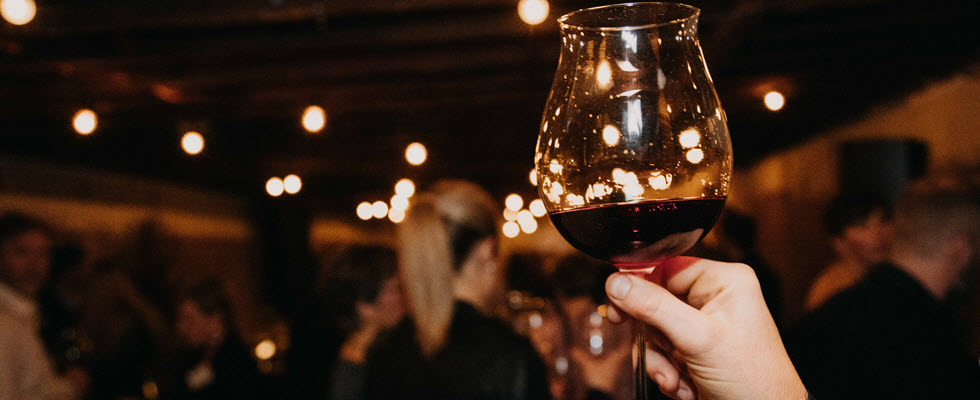 The Pinot Noir at Singlefile
Singlefile's range includes three styles of Pinot Noir, one of which is a sparkling from a blend of Pinot Noir and Chardonnay. Singlefile's Run Free Pinot Noir is a relatively light style of Pinot Noir compared with the medium bodied food friendly Single Vineyard Pemberton Pinot Noir.

The 2018 Run Free Pinot Noir displays lifted aromas of cherries and spice with savoury notes. The palate is light with subtle texture of cherry supported by well-integrated fine tannins leading to a long elegant finish with hints of spice.

The 2018 Singlefile Single Vineyard Pemberton Pinot Noir from Eastbrook vineyard typically has strong varietal characters. It is a fuller styled pinot with lifted aromas of sour cherries, earthiness and spice. These characters follow through on the palate with a medium weight and textured mouth feel with soft tannins and a long finish. This wine is well suited to complement game meat dishes (and, of course baked duck breast and slow cooked lamb shanks).

2011 Singlefile Limited Release Pinot Chardonnay is a classic sparkling made from a blend of Chardonnay and Pinot Noir grapes. The Chardonnay is grown on our estate and the Pinot Noir was sourced from a neighbouring Denmark Vineyard. It is made only in exceptional vintages with very limited cases produced in the méthode traditionnelle style. The wine spends five or more years on its yeast lees, developing layers of complexity and an approachable creamy texture.