2016 Singlefile Great Southern Chardonnay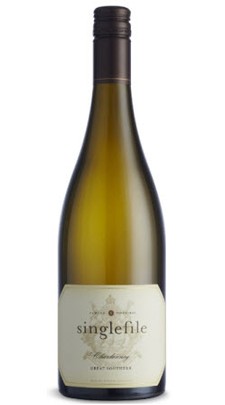 $27 as part of a straight or mixed case
VINEYARD & WINEMAKING
Planted in 1989, the Singlefile vineyard in Denmark straddles the 35-degree latitude line and is 60 metres above sea level. The vineyard slopes north north-west in fertile well drained Karri loam soils with abundant micro fauna and flora. The 2016 fruit, harvested on 11th March 2016, was chilled overnight and then fermented in 30% new and 70% one year old French oak barriques for six months before it was bottled in November 2016.
THE WINE
This wine has bright aromas of citrus and white peach with a subtle flint character. The palate displays a modern styled chardonnay of citrus and stone fruit with judicious use of oak playing a subtle role in the background. The wine is bright and mouth filling with an acidic backbone and a long lingering finish.
DOWNLOAD TASTING NOTES (PDF)
DOWNLOAD CHINESE TASTING NOTES (PDF)
REVIEWS OF NOTE
2017
93 points, Jane Faulkner, Australian Wine Companion, Aug 2017
93 points, Ray Jordan, West Weekend Magazine, Jul 2017
Product Reviews
Jonathan
(13/02/2017 at 6:10 PM)
Love this wine - great either straight away or after a bit of cellaring, we've enjoyed this one many times. Great with to share with friends over some good cheese.
Michelle yeatman
(06/03/2017 at 7:06 PM)
Love this wine we have not had it before but thoroughly enjoyed a bottle or two with friends over dinner.
Andre Stuer
(12/06/2017 at 4:51 PM)
If you don't want "buttery" or big oak this Chardonnay is purely fruit driven. Very clean on the palate offering new layers of flavours with each sip. Extremely seductive and went well with a risotto based on fennel & roasted pumpkin with chilies, rosemary, kaffir lime and sharp parmesan. Any day! Luckily I got 12.