Our Event Calendar
Get your calendar ready. All the Singlefile events are broadcast right here. Confirm your place at the table by clicking the Book Now button.
October 2019
A Sense of Place - Denmark Private Tastings
Tue, 01/10/2019 - Sat, 31/12/2022
Venue:
Singlefile Wines Cellar Door 90 Walter Road, Denmark
Contact:
Megan Belcher 1300 885 807,
theteam@singlefilewines.com

If you're looking for a wine tasting with a difference, book in for one of our exclusive 'A Sense of Place' tours. You'll be greeted warmly by your Singlefile host at our award-winning Cellar Door with a glass of sparkling then led on a tour of our grounds and estate vineyard. In our Private Tasting Room we'll take you through selected current vintage varietals and back vintages from our museum, as well as a special barrel tasting. A true behind-the-scenes insight into Singlefile's history, vineyard and people that showcases the best of the Great Southern wine region.
Private tastings typically run twice a day on Fridays, Saturdays and Sundays at 11am and 2pm. Click the book now button below to be redirected to our booking site for for available dates and times.
Cost Per Person
Regular ticket: $59.00
Discovery and Appreciator Club Members: $50.00
Collector Club Members: $47.00
Duration
Approximately 1 hour
Terms and Conditions
Tours must be booked 48 hours in advance. Minimum 2 people, suitable for groups up to 10 people.
View our cancellation policy here
November 2019
Strange Tastes - Singlefile Wines
6:00 PM to 8:00 PM
Wed, 13/11/2019
Venue:
Strange Company, 5 Nairn St, Fremantle WA 6160
Contact:
Strange Company (08) 9431 7373,
fremantle@strangecompany.com.au
Strange Company is a sleek bar in Freo's west end. With its grown-up decor, novel-length drinks list and solid tapas, it's reliable when the sun goes down. Singlefile Co-Founders Pam and Pat Corbett will be presenting our wines as part of Strange Company's StrangeTastes series this November. A great selection of bites prepared by the team of kitchen extraordinaires shall accompany the StrangeTaste.
This is a FREE event, however as places are limited, RSVP is essential.
When: Wednesday 13th November, 2019
Time: 6-8pm
Included: A seat in the tasting room, tastings and discussion for the wines provided by Singlefile, a small complimentary snack around 7pm and good vibes!
Singlefile's Spring Fling 2019
12:30 PM to 4:00 PM
Sun, 24/11/2019
Venue:
Singlefile Wines, 90 Walter Road, Denmark WA
Contact:
Megan Belcher 1300 885 807,
theteam@singlefilewines.com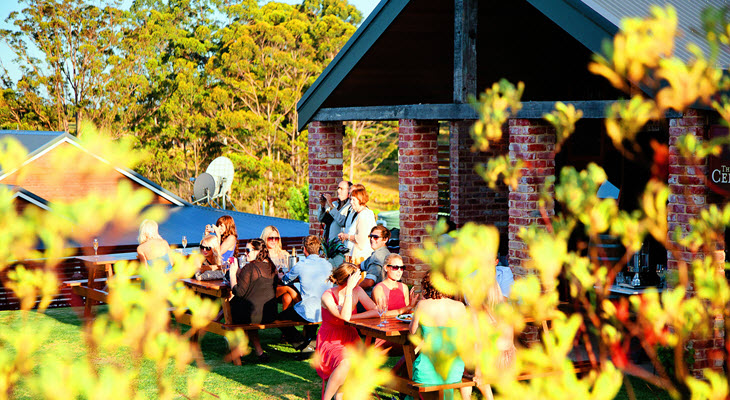 The days are getting warmer and longer, the vines are flowering and it's time to eat, drink and be merry in style! Join us this November for Singlefile's annual Spring Fling event to celebrate the upcoming 2020 vintage.
Join the Singlefile family for a relaxed afternoon of wine, food and a few surprises. We have invited the Shaky Reed Trio back to strum away the afternoon while we enjoy our flagship wines as well as a few new varieties we are excited to be releasing later this year!
What: Singlefile's Spring Fling
When: Sunday 24th November 2019, 12:30-4pm
Where: Singlefile Cellar Door, 90 Walter Road, Denmark WA
Cost: $120 per person
Please email Megan at theteam@singlefilewines.com for expressions of interest for transportation from Albany or the Denmark perimeter.