Our Team
Phil and Viv Snowden, Singlefile Co-founders
Phil and Viv Snowden are earth whisperers. With Masters and a PhD under their belts, they both spent the first half of their careers assessing the potential of subterranean land for mining purposes. After selling their mining consulting business in 2004, Phil and Viv turned their sights to wine, and began searching for the ultimate Western Australian spot to cultivate grapes and produce wines of distinction. Singlefile is the dream they brought to life.
Which Singlefile wine takes pride of place on Phil and Viv's table?
Singlefile Family Reserve Chardonnay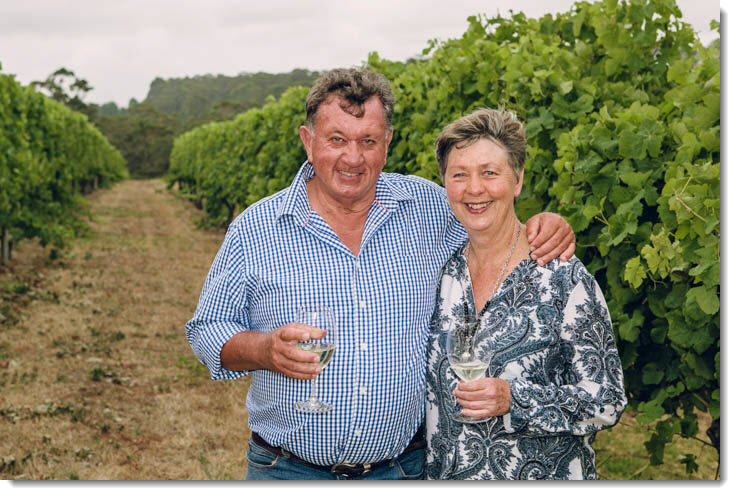 Patrick and Pam Corbett, Singlefile Co-founders
Patrick Corbett was born in Ireland and moved to Perth with his parents and three siblings at the age of 14. Like Phil and Viv Snowden, working in wine is Patrick's second coming. It was banking that kept him busy in the early years, living a rather peripatetic lifestyle that saw Patrick and his wife Pam land in cities all over the world. The finance industry took them to Italy, UK, Malaysia, Singapore and Hong Kong.
Patrick and Pam developed a taste for good wine in their green years, but they're the first to admit they imbibed wines beyond their palate and budget. Patrick's first wine epiphany occurred over a bottle of Henschke's Hill of Grace with his banking buddies. But it was in 2002 that Pam and Patrick spent living in Italy that drew stars in their eyes and a deep respect for the craft of winemaking.
When Pam and Patrick returned to live in Perth in 2005, those stars aligned with those of Pam's parents, Phil and Viv. Patrick was itching to hang up his banking hat and Phil and Viv, who had also caught the wine bug, were keen to inject their energy into a new project.
Singlefile is that project. It's grown from a hobby farm to a highly respected boutique winery. It has a family flavour and a small boutique framework as its foundation. Patrick became CEO of Singlefile in 2009 and since then has elevated its rank into the realms of the critics and the aficionados. Patrick over sees the selection of premium fruit and production for all Singlefile's wines. He also sits on the board of the Wine Industry Association of Western Australia. Pam administers the day-to-day business of Singlefile.
Patrick and Pam have two young daughters, Maya and Georgie, and divide their time between Perth and the family's estate in Denmark.
Which Singlefile wine takes pride of place on Pam and Patrick's table?
Pam is currently enjoying the Clément V (GSM blend). Patrick enjoys the Frankland River Cabernet Sauvignon.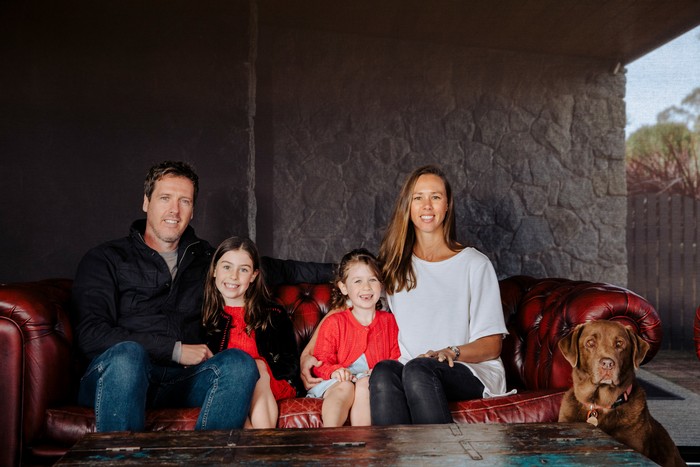 Larry Cherubino
Since 2009, highly respected West Australian winemaker Larry Cherubino has consulted to Singlefile Wines with reference to its site selection, fruit treatment and style development.
Larry shares Singlefile's vision of crafting wines that reflect a sense of place with depth and detail. Singlefile now has relationships with growers throughout the various sub-regions of the Great Southern and Larry continues to help guide the evolution of the ranges with his inimitable flair.
Which Singlefile wine takes pride of place on Larry's table?
'The Philip Adrian' Cabernet Sauvignon