Singlefile X Aspire - Sold Out
Great Southern Retreat
Pat and Pam from Singlefile along with Lloyd from Aspire, a multi-facet health and wellness group, are delighted to invite you to experience our Singlefile X Aspire Great Southern Retreat held from the 20th to 22nd November, 2020 which features a number of feel good food, wine and wellness activities to nurture both the body and soul.
Pam and Pat Corbett, co-founders of Singlefile Wines are lovers of good food and wine, and also have a passion for health and fitness. Pam is a Yoga instructor, while Pat is CEO of Singlefile Wines. They saw the opportunity to bring their great passions together by collaborating with the Aspire Group and create a truly special Great Southern experience.
This retreat will provide a small group with the opportunity to share a weekend at the Singlefile vineyard in the beautiful Great Southern. Boasting majestic views over stunning vineyards, Singlefile will be your base for the weekend.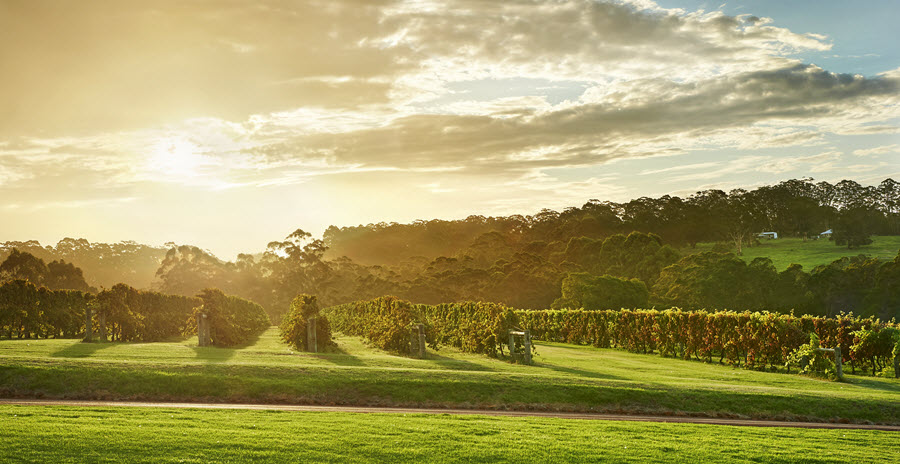 Your experience over the three days will include training sessions expertly curated by Lloyd Johnson, owner and head trainer at Aspire. You will be guided through tailored training sessions on the vineyard, hiking adventures through the stunning trails and lookouts of the region as well as taken through yoga classes, breathwork & meditation plus invigorating swims at Greens Pool.
Lloyds says about training in the Great Southern, "I have always been a firm believer in utilising outdoor training where possible with the great weather conditions and fresh clean air we have most of the year - and in 2020 this is even more relevant. The great Southern takes this opportunity to the next level and allows us to incorporate incredible hikes, stunning scenery, beaches, rolling green hills, and farm fitness and yoga. There is something extremely rewarding about connecting with nature and others in a health and wellness setting."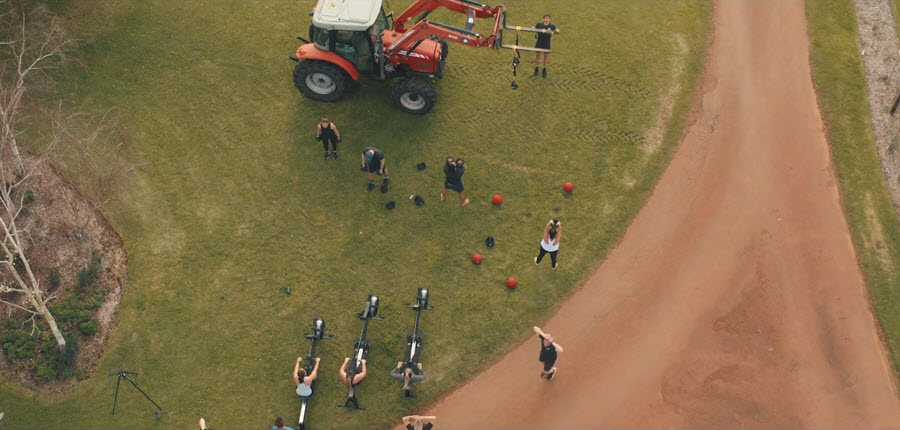 Back at Singlefile Pam will guide you through Yin yoga sessions while her sister Nina will introduce you to the onsite artisan coffee roastery Stash, where you will have the opportunity to learn about freshly roasted coffee, become an expert in tasting, assessing, and making great coffee, and of course, enjoy some of the best coffee in the Great Southern.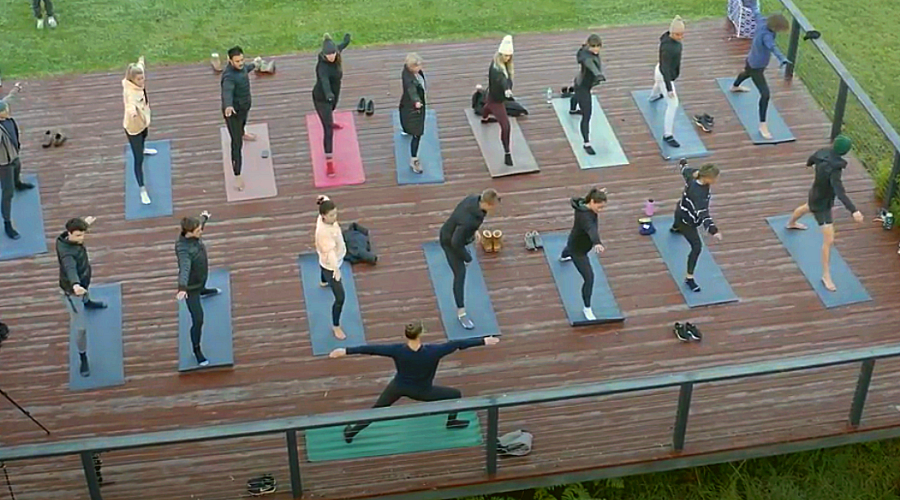 Singlefile Wines will host you for breakfast and dinner, spoiling you with fresh, locally sourced produce in their beautiful cellar setting matched of course to our highly awarded Singlefile Wines. Megan, our Cellar Door Manager will guide you through our 'Sense of Place' experience where you will explore the vineyards as well as tasting through our finest wines in our underground private cellar.
Pat explained, "We want to host a small group at Singlefile for a memorable weekend of health, wellness and indulgence - all in balance of course!".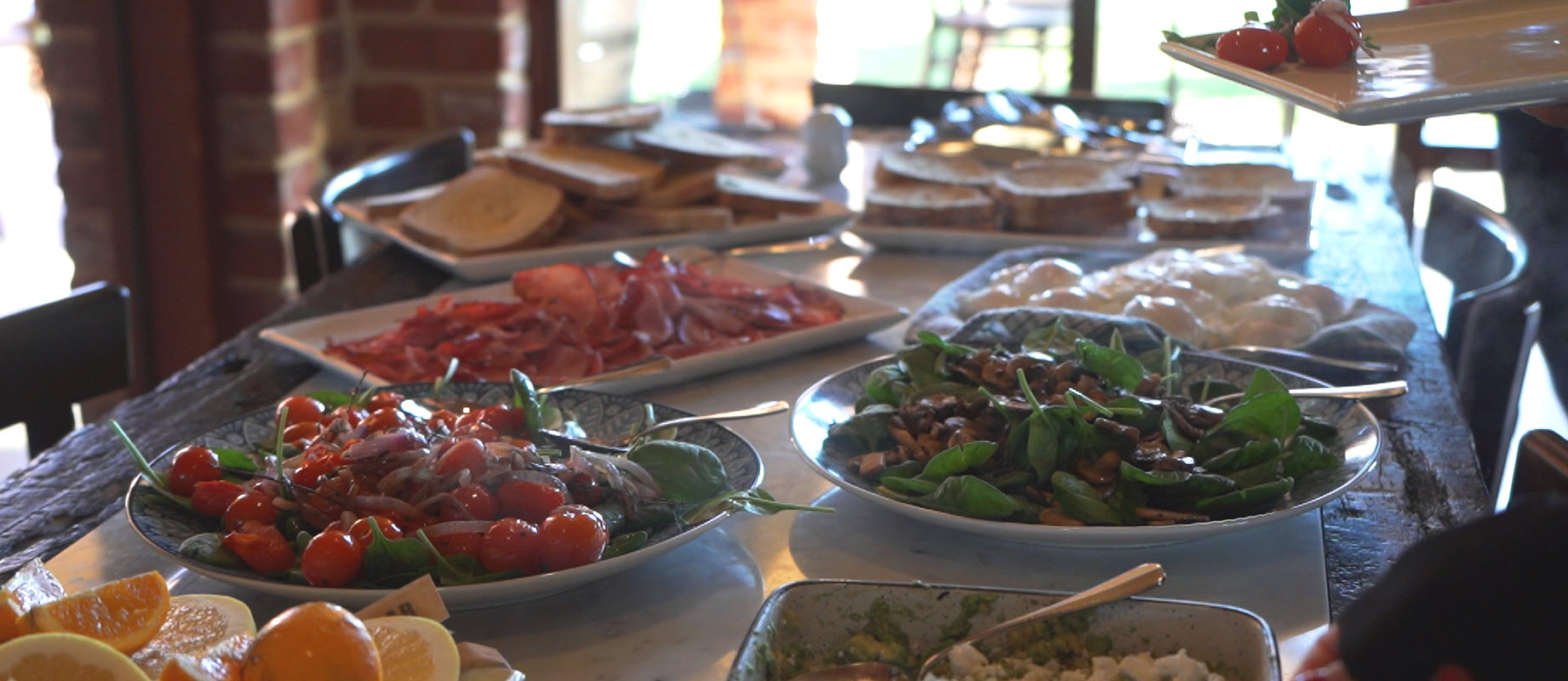 A range of accommodation options are available, depending on your preferences.
Sleep under the stars on the vineyard in 'luxury' glamping, shared local BnB options, or private accommodation. Register your preference on our booking page and we will be in touch to coordinate arrangements.
Achieve your new balanced you!
Singlefile and Aspire members: $699 (plus accommodation)
Non-members: $750 (plus accommodation)
(Includes breakfasts and dinners and Singlefile Wines, bus for side trips and all experiences)
TRANSPORT

Included in your ticket price is all transfers in the region to activities and experiences. Note, your ticket price does not include transport to/from Denmark. If you are departing from Perth we would suggest a 5am departure on Friday 20th November and meet at Singlefile Cellar Door at 10.30am. We expect the conclusion of the retreat and departure on Sunday 22nd November to be approximately 1pm.
ACCOMMODATION PREFERENCES
Glamping - At Singlefile
$150pp/twin share/two nights (includes twin singles or queen sized air beds, 6m x 6m tent, ample room, rugs & throw cushions, battery powered lighting and shared bathroom facilities.
Shared local BnB
Depending on numbers, BnB properties will be coordinated by us.
Private Accommodation
Should you require private accommodation we will discuss your needs directly and advise suitable options.
ITINERARY

Friday, 20th November
10.30am
Meet with Pat, Pam and Lloyd at The Cellar, Singlefile Wines, 90 Walter Road, Denmark.
Established in 2007, Singlefile Wines has earned the reputation as one of the leading producers of highly awarded wines in the Great Southern and Australia.
11.00am
Stash Artisan Roastery.
Nina (Pam's sister) and Brad will take you through a coffee masterclass at their artisan coffee roastery on the estate at Singlefile Wines. Understand more about the coffee selection and roasting process as well as tasting, assessing and making great coffee.
12.00pm
Accommodation check-in.
1.00pm
Outdoor training session. Overlooking the pristine vines and estate of Singlefile Wines, the Aspire team will lead you through a one hour 'welcome' training session.
3.00pm
Free time - relax, explore the vineyards or Denmark itself.
5.00pm
Discover what makes the wines at Singlefile so special on a personally guided 'A Sense of Place' Wine Tour. Starting at The Cellar the tour will take you through the vineyards of Singlefile's award winning Chardonnay vines and into the underground private cellar to taste through an exquisite range of wines, including a barrel tasting.
6.30pm
Dinner and wine at Singlefile Wines in The Cellar. Enjoy locally sourced fresh produce matched to a selection of Singlefile Wines.
9.00pm
Close.
---
Saturday, 21st November
6.00am
Meet at The Cellar for an early morning training session with the Aspire team.
6.45am
Stash Coffee and breakfast at The Cellar at Singlefile Wines.
7.30am
Bus departure to our hiking destination. Take in the breathtaking views over the Great Southern (weather dependant).
1.30pm
Free Time.
5.30pm
Yin Yoga session led by Instructor, Pam Corbett.
7.00pm
Dinner and Singlefile Wines in The Cellar.
9.00pm
Close.
---
Sunday, 21st November
7.00am
Meet at The Cellar for a short bus ride to the stunning Greens Pool. Either enjoy an Aspire guided breathwork and meditation session, stretch and swim at Greens Pool or enjoy a 3 - 4km guided run along the stunning Denmark coast trails.
9.00am
Stash Coffee and breakfast at Singlefile Wines in The Cellar.
10.00am
Short bus ride to a local hike taking in the stunning views over Denmark (weather permitting).
1.00pm
Final regroup at The Cellar at Singlefile Wines and departure.