29 April 2016 | Singlefile Wines Blog | Viv Snowden
Singlefile's Vintage Report 2016
The Great Southern region has been dealt a kind, if at times challenging, hand from Mother Nature this year. The fruit has been picked and pressed, and the wines are in tank or barrel, with the alchemy of fermentation doing its thing. A careful watch must be carried over the fruits of the winemakers' labour. Read through Viv Snowden, Mike Garland and Coby Ladwig's reports of how vintage 2016 has fared.
Singlefile Co-owner Viv Snowden says:
"The warm weather in spring 2015 meant the vines flowered early and the fruit set well, so the bunch count and bunch sizes were very pleasing, well above the low yielding results of 2015 but not quite up to maximum yield yet.
"Gentle rainfall interspersed with warm balmy days, a wonderful lightning storm mid-November and more gentle rainfall interspersed with warm balmy days marked the pattern for summer. We anticipate Chardonnay will display pronounced cool-climate characteristics due to the high humidity. Certainly the viticulture was more challenging than during dry years, with proactive health management, early hedging and netting needed to protect the vineyard from mildew, bird attack and botrytis.
"It was, as usual, a nail-biting wait while the bunches ripened to the satisfaction of our winemakers, who gave the final nod for picking when the time was right.
"We handpicked 1.7 tonnes on 27 February and another 1.2 tonnes on 15 March from select rows for The Vivienne Chardonnay, which gave us the excellent quality of fruit we desire for this wine. The parcels were chilled overnight before whole-bunch pressing direct to new and seasoned French barriques for fermentation on full solids by ambient yeasts, followed by about eight months ageing on lees. Bottling of The Vivienne will occur in December 2016.
"The early morning of 16 March saw a cool and clear dawn, without any dew and perfect for harvesting 9.5 tonnes for The Family Reserve Chardonnay, the final tonne of Chardonnay being handpicked to ensure only top quality fruit was made available for our winemaker. The fruit was pressed and then fermented in 40% new and 60% one-year-old French oak barriques and will spend 8-10 months in oak with partial malolactic fermentation and lees stirring at weekly intervals during the first four months. A small portion of barrels is wild fermented to give the wine more complexity and mouthfeel. Bottling of The Family Reserve will occur early in 2017."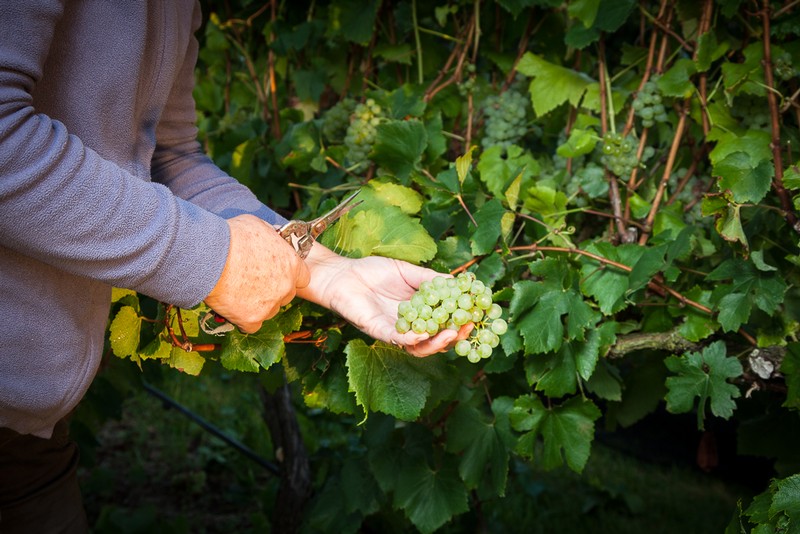 Singlefile Winemaker Mike Garland says:
"The 2016 vintage was a challenging but rewarding one. We've been blessed over the last number of years with near-perfect conditions and it always comes as a surprise when things don't go perfectly according to plan. Conditions were virtually perfect over the spring and early summer months, which provided well-balanced canopies and fruit loads. These dry, mild conditions meant maturity was slightly ahead of normal – until our unusually wet mid-January rains (100mm). This slowed down the ripening, delaying the harvest and putting the vineyards under some disease pressure – when these conditions occur it is the best vineyards that shine through. There's no substitute for having balanced vines and good viticultural attention to detail.
"On the upside, and importantly for our Vivienne style of Chardonnay, this slight delay provided extended 'hang time' where the fruit develops flavour without excessive sugar accumulation. We were able to let the fruit hang for an extra couple of weeks while still retaining wonderful natural acidity. All of The Vivienne grapes are whole-bunch pressed directly to oak and allowed to ferment with the indigenous yeasts that are present. The barrels have now finished their primary fermentation where we'll let them do their thing with ageing on full lees and solids without any preservative (the yeast lees provide a natural anti-oxidative state)."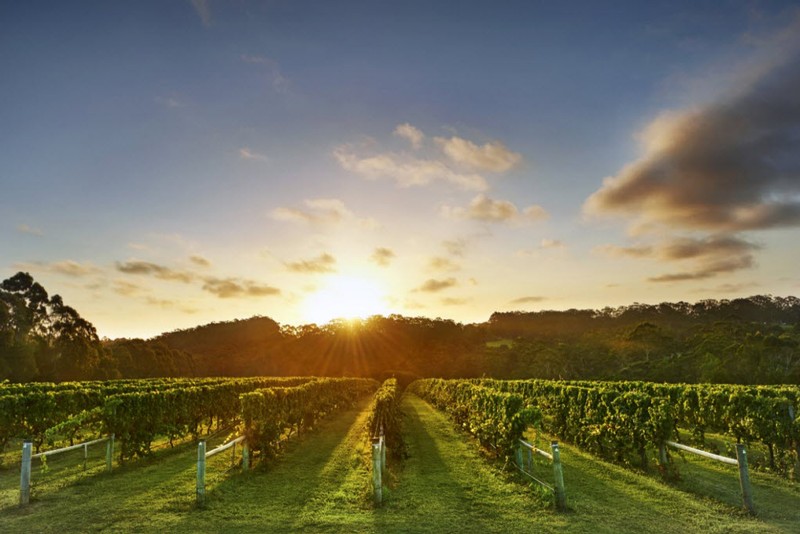 Singlefile Winemaker Coby Ladwig says:
"The 2016 vintage was one of the more difficult years for Pinot Noir but the rewards were there for a select few parcels. The late rains we experienced in February and March caused a lot of delayed ripening and disease problems. The yields were down and there were also a number of blocks that did not get harvested, however the grapes that were harvested have a lovely finesse and balance. Lower alcohol and more primary fruit spectrum will be the flavours this year. The wines are now all in barrel and undergoing malolactic fermentation.
"While it was a difficult season for Pinot Noir, the 2016 Semillon and Sauvignon Blanc grapes thrived. The season was very early and the resultant wines show a fantastically tight mineral backbone with lifted rich flavours. Blends will begin to be constructed soon and the wines cleaned up and ready for bottling.
"For 2016 Riesling, minerality is the key character. The season was exceptional – tight and lean Rieslings are on the agenda. The wines are showing a true reflection of the climate with high natural acidity. We have several select parcels being stirred on light lees to increase the mouthfeel. Wines will be blended and bottled early to trap the lovely freshness that Riesling shows."