Our Family Vision
Singlefile Wines is the dreamchild of Phil and Viv Snowden. In 1986, the geologists relocated from South Africa to Perth where they established their mining business, Snowden Consulting. Twenty years later, Phil and Viv had transformed their start-up into a successful multinational mining and resource services company with offices all over the world.
But Dionysian forces were simmering away and so, when they sold Snowden Consulting in 2004, the couple decided to pursue their winemaking ambitions and purchased an established vineyard in Denmark located in Western Australia's cool-climate sub-region of the Great Southern.
Why choose Denmark?
Research. That's why. With Phil and Viv's geological experience comes a yearning to apply environmental relevance to their agricultural intentions. They share a compelling drive to understand the relationship between terroir and the style of wine each region creates. So they dug deep to learn more about the principal wine regions of Australia, with a goal to uncover the best site for production of outstanding cool-climate wines. They landed in Denmark.
Tucked away in the southwest corner of Western Australia, in the heart of Scotsdale Valley, Denmark's quiet confidence and promise appealed to Phil and Viv. In 2007, they bought an established vineyard (planted in 1989) and employed the top minds of the viticultural industry to help them transform the estate into a world-class chardonnay producer.
Since then, Singlefile has built up its estate in Denmark with a cellar door, and has cultivated a range of wines that are made as naturally as possible, allowing the nuances of the environment to shine through in the final product. Exceptional Denmark fruit continues to be used in Singlefile's various Chardonnay expressions, but a complete sweep of the Great Southern yields grapes that fit region with variety in perfect harmony. The learn about the viticultural history of the Great Southern you can read here.
Phil and Viv remain involved as owners of the business but their daughter Pam and son-in-law Patrick Corbett have stepped in to complete the circle of the Snowden's intention to create a multi-generational business.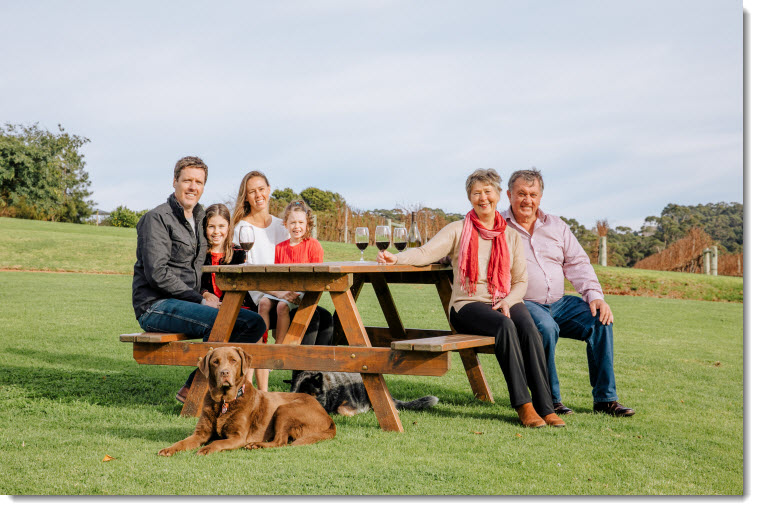 Why Singlefile?
Singlefile Wines takes its name from the resident geese, who parade gracefully in single file each day at dusk en route to the lake below the vineyards. The crest on the Singlefile Wines label articulates the family's international heritage. The springbok is the national animal for South Africa and appears on that country's coat of arms. The stag is the emblem of County Clare in Ireland, where Patrick was born.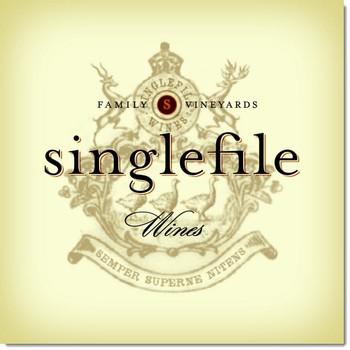 Most importantly, the Singlefile moniker represents the singular drive to craft exceptional Great Southern wines.